Upcoming Classes for April
Posted by Hannah Sinemus on March 29th, 2017 Posted in: Education

---
Training opportunities are abundant for April 2017! Below are just a few that we have on our schedule. Looking for more? Check out our training schedule to see these, and other classes scheduled for May and beyond!
Registration closing soon! PubMed for Librarians: Building and Refining Your Search – April 5, 1:00-2:30 PM ET – Sponsored by NTO, this a-synchronous online course will focus on using some of the tools and features built into PubMed that are designed to help you search more effectively. Topics also include coordinating MeSH terms the way Indexers do and exploring the Index feature to build a search. 
Registration closing soon! The Pieces of Systematic Review with Margaret Foster – April 6, 11:00 AM – 12:00 PM ET – Join SCR and Margaret Foster for the 3rd session in this monthly web conference, focusing on topics related to systematic reviews. If you missed the first two sessions, check out the recordings on YouTube.
Over Diagnosis: Why Too Many Lab Tests Are Bad for Your Health – April 12, 11:00 AM – 12:00 PM ET – Sponsored by SCR, this presentation focuses on the appropriate use and interpretation of screening laboratory tests, which should be questioned as medically necessary.
PubMed for Librarians: Using Evidence-Based Search Features – April 12, 1:00-2:30 PM ET – Join NTO in this a-synchronous online course for an exploration of Medical Subject Headings (MeSH) used for indexing study design, and how they work in PubMed. This course will introduce 3 PubMed products that faciliate evidence based searching, and demonstrate how to customize My NCBI Filters to quickly locate specific publication types.
ClinicalTrials.gov: Results Reporting, Unique Evidence, and the Role of Medical Librarians (link removed) – April 12, 2:00-3:00 PM ET – Sponsored by MAR, this 1-hour presentation will provide an overview of ClinicalTrials.gov, the openly available federal registry and results database of publicly and privately funded clinical studies conducted in the United States and around the world. ClinicalTrials.gov is a vital resource for researchers, healthcare providers, and health sciences librarians who wish to consult the entire body of evidence on any particular topic.
Crisis in the Library: Are You Prepared? – April 14, 3:00-4:00 PM ET – Sponsored by MCR, this course will use the 10-Step Approach to Service Continuity Planning developed by Dan Wilson to show participants the tools to assess risk, identify core services and resources at the library, and what can be included in a one-page disaster plan.
Promoting Health LIteracy through Easy-to-Read Materials – April 17 – May 15, 2017 – Sponsored by SEA, this a-synchronous online course will discuss the frequent disconnect between information providers and information seekers, and provide an overview of several tools you can use to evaluate the readability of print materials and patient literacy levels.
Educational Games & Health Sciences – April 18, 1:00-2:15 PM ET – Join NER for this webinar to explore educational games, game-based learning, and gamification for the health sciences. Explore the benefits and advantages of learning with games, how games intersect with the health sciences, and learn about some NIH & NLM endorsed games.
Librarianship and Data Science – April 19, 12:00-1:00 PM ET – Join MCR and a panel of professionals who are working in the widening world of health data for this data science webinar. Panelists will discuss their interest in data as a career focus, the required skills needed to practice their profession, and the services they would like to see offered by librarians to support their work.
The Pitt+Me® Research Recruitment Registry (link removed) – April 19, 1:00-2:00 PM ET – Sponsored by MAR, join this webinar to learn about the Pitt+Me® Research Recruitment Program, a new strategic platform at the University of Pittsburgh's Clinical and Translational Science Institute (CTSI) designed to engage the public and increase participation in research studies. Speakers will discuss the importance of improving health through research, the design of the registry website, and the process of establishing an online presence. Speakers will also address how the Pitt+Me Program helps researchers target and recruit research study participants with online ads, social media posts, videos, and mailings.
Data Education Resources for Anyone, Anywhere – April 19, 4:00-5:00 PM ET – Sponsored by PNR, this webinar will explore the development of freely available, online Open Educational Resources (OERs) that cover various topics in data science by a research team at Oregon Health & Science University. These OERs can be used as 'out of the box' courses for students, or materials for educators to use in courses, training programs, or seminars.
MAR Members! New Member Services Open House – April 20, 1:00-2:00 PM ET – Join MAR staff in this upcoming webinar to learn about the many services offered to NNLM Members in New York, New Jersey, Pennsylvania and Delaware. Whether you are new to Membership or just need a refresher, this offering will provide information about appropriate resources, MAR funding, and ideas for successful library/agency partnerships.
Teaching Topics: Get in the Picture – ACRL Framework and You – April 26, 1:00-2:00 PM ET – Sponsored by NTO, this webinar offers an overview of the ACRL Framework for Information Literacy and how health science librarians are responding to this change in information literacy standards. Several health science librarians will present case studies on their approach to using the Framework at their institution.
HealthReach: Health Information in Many Languages – April 26, 3:00-4:00 PM ET – Join GMR for this webinar on HealthReach, a quality, multilingual, multicultural public health resource developed by the National Library of Medicine. HealthReach provides patient education materials in a number of languages and formats, a collection of tools for healthcare providers, and a collection of information on special topics, such as Emergency and Disaster, Women's Health and Mental Health.
Getting a Seat at the Table: Librarian Involvement in Interprofessional Education Activities (IPE) (link removed) – April 27, 12:00-1:00 PM ET – Sponsored by MAR, this webinar will provide an overview of IPEs and suggestions on how librarians can become involved to incorporate IPEs into professional training programs.
SEAside Webinar: Virtual, Augmented, and Mixed Reality – April 28, 2:00-3:00 PM ET – Join SEA to explore how libraries are sharing virtual, augmented and mixed reality with their communities. How will these emerging technologies impact education, the medial profession and industry? What platforms are currently available and how can librarians and educators implement them successfully?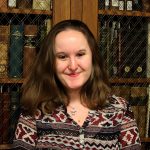 ABOUT Hannah Sinemus
Hannah Sinemus is the Web Experience Coordinator for the Middle Atlantic Region (MAR). Although she updates the MAR web pages, blog, newsletter and social media, Hannah is not the sole author of this content. If you have questions about a MARquee or MAReport posting, please contact the Middle Atlantic Region directly at nnlmmar@pitt.edu.
Email author View all posts by Hannah Sinemus