NLM Webinar: Insider's Guide to Accessing NLM Data: Welcome to E-utilities for PubMed
Posted by Hannah Sinemus on April 11th, 2017 Posted in: Education, News from NLM/NIH, Technology

---
Want to do more with PubMed?
Want to extract just the PubMed data you need, in the format you want?
Dreaming of creating your own PubMed tool or interface, but don't know where to start?
Join National Library of Medicine (NLM) staff on Tuesday, May 2 at 1pm EDT for a one-hour introductory webinar designed to teach you more powerful and flexible ways of accessing NLM data, starting with the Application Programming Interfaces (APIs) for PubMed and other NCBI databases. This presentation is part of the Insider's Guide, a series aimed at librarians and other information specialists who have experience using PubMed via the traditional Web interface, but now want to dig deeper. This class will start with the very basics of APIs, before showing you how to get started using the E-utilities API to search and retrieve records from PubMed. The class will also showcase some specific tools and utilities that information specialists can use to work with E-utilities, helping to prepare you for subsequent Insider's Guide classes. They will finish by looking at some practical examples of E-utilities in the real world, and hopefully inspire you to get out and put these lessons to use!
View the class page to register. Questions? Contact The Insider's Guide.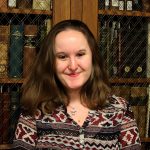 ABOUT Hannah Sinemus
Hannah Sinemus is the Web Experience Coordinator for the Middle Atlantic Region (MAR). Although she updates the MAR web pages, blog, newsletter and social media, Hannah is not the sole author of this content. If you have questions about a MARquee or MAReport posting, please contact the Middle Atlantic Region directly at nnlmmar@pitt.edu.
Email author View all posts by Hannah Sinemus