Happy New Year from NNLM MAR!
Posted by Hannah Sinemus on May 26th, 2017 Posted in: The MAReport
Tags: 2017 Issue 2
---
MAR Updates
Kate Flewelling, Executive Director
For the National Network of Libraries of Medicine, the new year starts on May 1. This is the time of year that we reflect on the past year and look forward to new awards, training, and other outreach projects.
The year that ended on April 30, 2017, was the first year of our five year cooperative agreement with the National Library of Medicine. Year 1 was full of transitions. The National Library of Medicine's new director Dr. Patti Brennan has proved to be a big supporter of NNLM, referencing us in interviews and participating in MAR's October Boost Box. No less important to MAR was the appointment in January of Amanda Wilson as Head of the National Network Coordinating Office, the NLM office responsible for the Regional Medical Library program. Amanda works particularly closely with MAR, as she is also our Project Scientist and oversees our cooperative agreement.
Here at MAR, we have also seen personnel changes. In March, I started my new role as Executive Director, after being a Coordinator for five and a half years. While I will miss doing outreach work full-time, I am so excited to be more involved in all of the other work that MAR does and working closely with NLM and the other regions and offices to coordinate efforts at a national level. As Executive Director, I coordinate day-to-day operations for the region. Former Executive Director Renae Barger continues to work part-time with MAR as Program Lead and Barbara Epstein remains Director of NNLM MAR, providing overall leadership.
One of the best things about my job that I have a new appreciation for my MAR colleagues. MAR, along with other NNLM regions and offices, participated in an NLM-wide Outreach Audit. Here are just a couple highlights of all the great work MAR staff has done this year.
MAR staff exhibited at 20 conferences and health fairs, reaching nurses and other health professionals, public health workers, library staff, and the public.
We conducted 59 in-person site visits to members and potential members.
MAR staff presented at national and regional conferences and provided training in-person and virtually to over 3700 participants!
We funded 38 subawards to members, for a total of $ 283529.
Numbers can show a lot of what we do, but stories that show the human impact are also important. One of the highlights of my year was the Doulas Health Education Empowerment Project's Community Event on April 15 in Darby, PA. We funded Pettaway Pursuit Foundation to purchase tablets so their doulas could search MedlinePlus and LactMed. The doulas took the tablets on home visits to at-risk mothers-to-be. At the event, doulas and mothers told the story of their work together and how they used NLM resources to learn more about childbirth, childcare and potential complications. It was a vivid reminder of the importance of getting high quality health information into the hands of those who need it. That goal is at the center of everything we do in MAR.
Do you have your own Outreach Story? How have you used NLM resources and/or NNLM MAR funding? Share your story!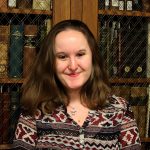 ABOUT Hannah Sinemus
Hannah Sinemus is the Web Experience Coordinator for the Middle Atlantic Region (MAR). Although she updates the MAR web pages, blog, newsletter and social media, Hannah is not the sole author of this content. If you have questions about a MARquee or MAReport posting, please contact the Middle Atlantic Region directly at nnlmmar@pitt.edu.
Email author View all posts by Hannah Sinemus