NNLM Membership
Posted by Hannah Sinemus on May 26th, 2017 Posted in: The MAReport
Tags: 2017 Issue 2
---
Did You Know?

Michelle Burda, Education & Health Literacy Coordinator &
Hannah Sinemus, Technology Liaison
As we prepare to mail new NNLM membership certificates for 2016-2021, we will first be asking you to review and update your library's, institution's or organization's information. Whether your organization is new to NNLM or has been a partner for many years, you may have questions about recent changes to the new NNLM membership database/directory along with how to create an account. We created a membership Q&A to help answer common questions and provide clarification on some of the more complex elements of NNLM membership.
---
Q. I have a DOCLINE account and all my information is in there, why are you asking me to create another account.
A. NNLM membership is no longer sharing DOCLINE user information. These are 2 separate databases. Updates in DOCLINE will not transfer to the NNLM membership directory.
Q. I thought I was already a member, I created an account. What is the difference between an NNLM member and an NNLM account?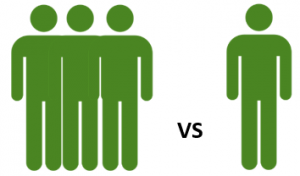 A. Libraries, public health departments, universities, hospitals, and other organizations have the opportunity to apply for NNLM membership, whereas individuals create accounts for their personal use, such as registering for a class or training. To put it more simply, user accounts are for individuals, and membership is for organizations. If you want to learn more about the benefits of an NNLM user account, check out Hannah's MAReport article from last quarter, "Make Life a Little Easier with an NNLM Account".
Q. What is an NNLM liaison?
A. When applying for membership, we ask that one person from the organization serve as the NNLM liaison for your organization. This is the person that is responsible for sharing NNLM news and NNLM MAR educational opportunities within their organization. This is also the person responsible for updating the organization's information as needed in our directory, and who will receive the new certificate.
Q. What is an NNLM ID?
A. The NNLM ID is a unique number assigned to each organization in the membership directory. In the past we used an organization's LIBID (a DOCLINE designation) as an identifier for reporting on funding activities. Now that the DOCLINE database and the NNLM membership directory are separate systems, each organization is uniquely identified by their NNLM ID for the same reporting purposes. To find your NNLM ID, locate and open your organization's record in the directory. The 5-digit number at the end of the record URL is the NNLM ID for your organization.
Q. I am a new liaison, and the previous contact is still listed in the directory. How can I update this?
A. The only way to remove a previous liaison from the directory is to contact us. Send an email to nnlmmar@pitt.edu with the name of your organization and a brief message about the change. It would also be helpful if you create an account prior to requesting the change, so that we can immediately link you to your organization.
Q. The membership application mentions joining DOCLINE. What does that mean?
A. DOCLINE is the National Library of Medicine's automated interlibrary loan (ILL) request routing and order referral system. The system provides efficient document delivery service by linking the holdings of member libraries and routing the ILL requests quickly throughout the National Network of Libraries of Medicine. However, there are specific requirements to join DOCLINE, and you must adhere to the guidelines to participate in ILL. See NDCO's Guide on DOCLINE to learn more.
Q. Can anyone in my library, organization or institution make changes to our information in the directory?
A. No, only the designated liaison or NNLM staff can make changes to an organization record in our directory.
Q. What if I forget my login information?
A. If you forget your password you can click on the "Request New Password" link at the bottom of the NNLM homepage, and then enter your email address to receive a password-reset link. If you forget your username, you must contact us.
Q. Can I still be a member if I don't belong to an organization?
A. Membership is only for organizations, however you may create an NNLM account for personal use, such as participating in a class.
Q. Do I need a user (individual) account to apply for my organization to be an NNLM member and to be added to the directory?
A. You do not need a user account to apply for membership, however if you are the liaison you will need an account to update your organizations' membership information when changes occur.
---
We hope this has helped to clarify the relationship between our new accounts system and the membership database/directory. If you have additional questions, please feel free to contact us by email at nnlmmar@pitt.edu. This summer, we will be sending instructions on how to update your organization record to liaisons and through MAR postings. We anticipate the new NNLM certificates will be sent to current members via US mail by the end of the summer.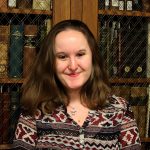 ABOUT Hannah Sinemus
Hannah Sinemus is the Web Experience Coordinator for the Middle Atlantic Region (MAR). Although she updates the MAR web pages, blog, newsletter and social media, Hannah is not the sole author of this content. If you have questions about a MARquee or MAReport posting, please contact the Middle Atlantic Region directly at nnlmmar@pitt.edu.
Email author View all posts by Hannah Sinemus