Webinar: Preparing Biomedical Information Professionals to Understand and Teach Research Data Management
Posted by Hannah Sinemus on May 30th, 2017 Posted in: Data Science, News from NLM/NIH

---
As part of the NIH BD2K training initiative, two curricula were created to prepare medical librarians to understand and teach research data management to researchers. The first curricula is web-based and uses interactive educational technologies to provide librarians with a better understanding of research data management, as well as the practice and culture of biomedical research. A second curriculum was developed as a toolkit to be used by librarians for in-person teaching of researchers and consists of slides, scripts, evaluation tools, and instructions. Several modules in the toolkit allow for guided customization on topics where institution specific material is important (e.g., data storage). Evaluation of educational materials included assessments of knowledge gain, satisfaction, comfort level with material, and intent to use. For the online modules, assessments are incorporated into the modules and for the teaching toolkit, a survey is administered after the in-person class. Prior to broad dissemination, both curricula were piloted. Following piloting, these curricula were made freely available, with outreach to the medical librarian community to encourage use at institutions across the United States to facilitate biomedical data management, sharing, and reuse.
BIO
Alisa Surkis is the Head of Data Services and the Translational Science librarian. The Data Services unit provides support for research data management and data visualization, maintains an institutional data catalog, and serves as a locus for education on collecting, managing, analyzing, visualizing, and sharing data. In her role as Translational Science Librarian, Dr. Surkis is the Director of Team Science for the NYU-HHC CTSI and works to facilitate research collaboration. She also leads a cross-institutional effort that uses machine learning to classify studies along the translational research spectrum.
Kevin Read is an Assistant Curator at the NYU School of Medicine. He is the lead of the NYU Data Catalog Project, an index of datasets generated by NYU researchers and local experts for large publically available and licensed datasets. Mr. Read provides data management training to students, faculty and staff and teaches a data-focused graduate course for first year basic science MD/PhD students. He also works collaboratively with his institution's clinical data management core and research IT department to provide clinical data management and REDCap training throughout the medical center.
Date: Thursday, June 8, 2017, 1:00-2:00 PM ET
Details on how to join the Webinar:
*Must use Web and Audio*
Please include name and company when joining meeting.
Web: http://www.readytalk.com/ (Join meeting with Access Code 2201876)
Audio: 1-866-740-1260 (Access Code 2201876) (US)
Audio: 08004960576 (Access Code 2201876) (UK)
Click here to test your computer's compatibility before the meeting.
This webinar is open to all.
More information about this webinar, future webinars and events can be found at:
https://biocaddie.org/events/webinars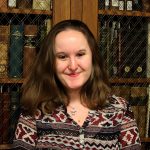 ABOUT Hannah Sinemus
Hannah Sinemus is the Web Experience Coordinator for the Middle Atlantic Region (MAR). Although she updates the MAR web pages, blog, newsletter and social media, Hannah is not the sole author of this content. If you have questions about a MARquee or MAReport posting, please contact the Middle Atlantic Region directly at nnlmmar@pitt.edu.
Email author View all posts by Hannah Sinemus