Weekly Postings
Posted by Hannah Sinemus on June 23rd, 2017 Posted in: Weekly Postings

---
See something of interest? Please share our postings with colleagues in your institutions!
Spotlight
Search continues! NNLM MAR Health Professions Coordinator. View the posting for details about the position (Open until filled).
New Membership certificates are arriving soon! To receive a new certificate, you must verify that your organization's record is up-to-date. Not sure where to start? Check out our Membership renewal flyer for more information about NNLM Membership, and instructions on how to complete the renewal process.
Announcing the Sewell Travel Award (link removed) for Public Health to attend the 2017 American Public Health Association Annual Meeting in Atlanta, GA – Health Sciences Library System, University of Pittsburgh
National Network of Libraries of Medicine News
A Cinderella Story about Evaluation Presentations – NEO Shop Talk
Make Your Handouts Accessible for Everyone – NTO News
New on YouTube: Saving Time with PubMed Subject-Specific Queries
NNLM MAR is seeking 5 libraries from our region (NY/NJ/PA/DE) to join a pilot program that will provide training, tools and strategies for medical libraries seeking to develop research data management services. Consider joining us in this exciting project! Details.
National Library of Medicine/National Institutes of Health News
NIHSeniorHealth.gov to be Retired in August 2017 – NIH Technical Bulletin, Your Source for the Latest Searching Information
The Hōkūleʽa Worldwide Voyage Comes Full Circle: The NLM Connection – NLM Musings from the Mezzanine, Innovations in Health Information from the Director of the U.S. National Library of Medicine
Humphreys Honored, Brennan Delivers Keynote at Medical Library Conference – NLM in Focus, A Look Inside the U.S. National Library of Medicine
Escape to Iron Mountain – Circulating Now, from the Historical Collections of the National Library of Medicine
Creative Minds: Rapid Testing for Antibiotic Resistance – NIH Director's Blog
NLM and NNLM Educational Opportunities
All are webinars, unless noted. Please note that we have a new class registration system which requires obtaining an NNLM account prior to registration. Learn how to register for classes from the NTO.
NNLM and NLM classes are free and open to all. Please feel free to share these opportunities!
Let's Tour Tox Town! – June 28, 3:00-4:00 PM ET – Sponsored by MCR, this presentation will feature a demo of the Tox Town website and a brief overview of other toxicology resources for consumers.
Health Services Research & Public Health Information: An Introduction to NICHSR ONESearch – June 29, 1:00-2:00 PM ET – Join GMR for this webinar to learn more about NICHSR ONESearch, a consolidated search site for health services research projects and public health information. Learn about the underlying databases/websites, and when to use each resource.
PubMed for Librarians: Building and Refining Your Search (link removed) – June 30, 1:00-2:30 PM ET – Sponsored by NTO, this class will focus on using some of the tools and features built into PubMed that are designed to help you search more effectively. Learn how to coordinate MeSH terms the way Indexers do and explore the Index feature to build a search and explore topics.
Healthy Aging at Your Library: Connecting Older Adults to Health Information – July 19, 1:00-3:00 PM ET – Join MAR for this "train the trainer" class designed to help librarians assist their older adult patrons find health information. Discover techniques for teaching older adults to use computers and to find health information on the Internet, learn what makes a website senior-friendly; plan library programs on senior health topics; and find out about some recommended health websites for older adults.
Big Data in Healthcare: Exploring Emerging Roles – July 24-September 24, 2017 – Join this semi self-paced online course to gain a better understanding of the issues of big data in clinical outcomes, and what roles health sciences librarians can take on in this service area. Participants have the unique opportunity to be a part of the big data in clinical care dialog, earn 9 continuing education credits from the Medical Library Association, and earn an IBM Open Badge program from the Big Data University.
Other Items of Interest
Job Postings:
Associate Dean and Founding Director, Health Sciences Library and Information Commons, Seton Hall University, South Orange, NJ
Reference & Instruction Librarian (link removed), Penn State University Berks campus, Reading, PA
The Medical Library Association (MLA) is seeking members for the newly established Diversity and Inclusion Task Force. The MLA board of directors recently approved a new strategic goal to evaluate and improve MLA practices as they relate to diversity and inclusion. Deadline for MLA members to apply is end of day July 3. *Note: you have to sign into MLAnet to see the application form.
MLA has a new resource available to support health sciences librarians who are interested in pursuing research and evidenced-based librarianship: The Librarian Research Guide. Created by a team of librarians from across the association, this guide includes websites, software, books, and journal articles on a variety of research-related topics, such as study design, data collection, data analyses, and dissemination. It also includes research resources intended for specific audiences, such as hospital librarians, new librarians or library students, and solo or corporate librarians.
Shining a Spotlight on the Opioid Crisis Through the Power of Data – AHRQ Views
SAMHSA's National Registry of Evidence-Based Programs and Practices (NREPP) highlights the new Learning Center – SAMHSA News
NNLM MAR is always interested in learning about health outreach projects and activities that are happening in Pennsylvania, New York, New Jersey and Delaware. Share your story with us!
---
MAR Postings is a comprehensive weekly news series authored by the National Network of Libraries of Medicine, Middle Atlantic Region (NNLM MAR)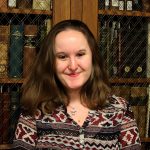 ABOUT Hannah Sinemus
Hannah Sinemus is the Web Experience Coordinator for the Middle Atlantic Region (MAR). Although she updates the MAR web pages, blog, newsletter and social media, Hannah is not the sole author of this content. If you have questions about a MARquee or MAReport posting, please contact the Middle Atlantic Region directly at nnlmmar@pitt.edu.
Email author View all posts by Hannah Sinemus