Weekly Postings
Posted by Hannah Sinemus on July 7th, 2017 Posted in: Weekly Postings

---
See something of interest? Please share our postings with colleagues in your institutions!
Spotlight
Join the Conversation! Upcoming twitter chats for Minority Mental Health Month have been posted by the Office of Minority Health.

Did you know? The National Library of Medicine offers a guide to web resources on Opiate Addiction and Treatment. It includes links to trustworthy resources on topics such as understanding addiction, opioid overdose, medications to treat opioid addiction, opioid prescribing, and pregnancy/neonatal abstinence syndrome. Explore the Portal today!
Grades 9-12! The WOOB Files: Global Warming, is the story of a female scientist (Woob) who recognizes that the climate on her home planet of WüB continues to change.  Changes in weather patterns, warmer temperatures, and disease outbreaks, lead her to request travel to the planet Urf where she hopes to discover the reasons behind the seemingly similar changes in climate. Each chapter comes with questions to reinforce concepts and a hands-on activity to enrich student understanding.
National Network of Libraries of Medicine News
Ongoing: NNLM MAR is seeking 5 libraries from our region (NY/NJ/PA/DE) to join a pilot program that will provide training, tools and strategies for medical libraries seeking to develop research data management services. Consider joining us in this exciting project! Details.
New Membership certificates are arriving soon! To receive a new certificate, you must verify that your organization's record is up-to-date. Check out our Membership renewal flyer for more information about NNLM Membership, and instructions on how to complete the renewal process.
Obesity Prevention Resources for Special Populations – MARquee News Highlights
Public Library Spotlight: Angela Meyers, Coordinator of Youth and Special Needs Services, Bridges Library System – Midwest Matters, from GMR
Expert searchers should take our Advanced PubMed: Medical Subject Headings class on August 9 – NTO News
150 Million Hot Dogs – NEO Shop Talk
National Library of Medicine/National Institutes of Health News
"Fire-workes" for the 17th Century – Circulating Now, from the Historical Collections of the National Library of Medicine
Sharing Small Data Files for More Analysis Power – NLM Musings from the Mezzanine, Innovations in Health Information from the Director of the U.S. National Library of Medicine
Tumor Scanner Promises Fast 3D Imaging of Biopsies – NIH Director's Blog
Check out the July issue of NIH News in Health, featuring, "Biosensors and Your Health: What's Your Body Trying to Tell You?  and, "Struggling to Sleep? Don't Let Apnea Steal Your Sweet Dreams"
NLM and NNLM Educational Opportunities
All are webinars, unless noted. Please note that we have a new class registration system which requires obtaining an NNLM account prior to registration. Learn how to register for classes from the NTO.
NNLM and NLM classes are free and open to all. Please feel free to share these opportunities!
EDirect for PubMed – July 10, 1:00-2:15 PM ET – Offered by the National Library of Medicine, this series of five hands-on, online workshops will introduce new users to the basics of using EDirect to access exactly the PubMed data you need, in the format you need. You will learn how to use EDirect commands in a Unix environment to access PubMed, design custom output formats, create basic data pipelines to get data quickly and efficiently, and develop simple strategies for solving real-world PubMed data-gathering challenges. No prior Unix knowledge is required; novice users are welcome!
Healthy Aging at Your Library: Connecting Older Adults to Health Information – July 19, 1:00-3:00 PM ET – Join MAR for this "train the trainer" class designed to help librarians assist their older adult patrons find health information. Discover techniques for teaching older adults to use computers and to find health information on the Internet, learn what makes a website senior-friendly; plan library programs on senior health topics; and find out about some recommended health websites for older adults.
Facilitating the Development of Research Data Management Services at Health Sciences Libraries – July 24, 2:00-3:00 PM ET – Sponsored by MAR, in this session of Boost Box two guests from the NYU Health Sciences Library will give an overview of their program to provide training, tools and strategies for health sciences libraries seeking to develop research data management services. This program provides a holistic approach to developing data services that focuses on building the required knowledge base, understanding and connecting with researchers, promoting effective outreach strategies, and integrating with the broader institutional data community.
Big Data in Healthcare: Exploring Emerging Roles – July 24-September 24, 2017 – Join this semi self-paced online course to gain a better understanding of the issues of big data in clinical outcomes, and what roles health sciences librarians can take on in this service area. Participants have the unique opportunity to be a part of the big data in clinical care dialog, earn 9 continuing education credits from the Medical Library Association, and earn an IBM Open Badge program from the Big Data University.
Understanding systematic reviews and more at PubMed Health – July 26, 3:00-4:00 PM ET – in the next session of our bimonthly collaborative series, learn about PubMed Health, a clinical effectiveness resource. It brings together systematic reviews of the effects of health care with information and information support tools to help consumers and clinicians find and use reliable evidence. It also now incorporates methodological resources about clinical effectiveness research. This webinar will provide an overview of PubMed Health's features, discussing recent and coming developments.
Other Items of Interest
Job Posting: NNLM MAR Health Professions Coordinator. View the posting for details about the position (Open until filled).
Public Comment for Healthy People 2030 – The U.S. Department of Health and Human Services (HHS) is soliciting written comments on the proposed framework for Healthy People 2030, developed by the Secretary's Advisory Committee on National Health Promotion and Disease Prevention Objectives for 2030. Members of the public—including individuals, stakeholders, and organizations—are invited to provide comments on the Healthy People 2030 framework for consideration by HHS. This round of public comment will be open from June 27 through September 29, 2017.
Share your story with us! NNLM MAR is always interested in learning about health outreach projects and activities that are happening in Pennsylvania, New York, New Jersey and Delaware.
---
MAR Postings is a comprehensive weekly news series authored by the National Network of Libraries of Medicine, Middle Atlantic Region (NNLM MAR)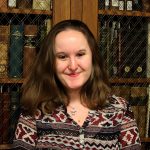 ABOUT Hannah Sinemus
Hannah Sinemus is the Web Experience Coordinator for the Middle Atlantic Region (MAR). Although she updates the MAR web pages, blog, newsletter and social media, Hannah is not the sole author of this content. If you have questions about a MARquee or MAReport posting, please contact the Middle Atlantic Region directly at nnlmmar@pitt.edu.
Email author View all posts by Hannah Sinemus