Substance Use Disorders Webinar Series
Posted by Hannah Sinemus on July 20th, 2017 Posted in: Consumer Health, Education, Health Professionals, Public Health

---
Register today for this 4-part webinar series, sponsored by NER! Participants may attend any or all sessions in the series. Each webinar has a specific focus within the substance use disorder field, and will provide a professional perspective that combines research and/or evidence-based information, along with personal experience to further understanding of the opioid health crisis. Presenters will share what they have learned by being involved on the front lines of addiction and treatment.
Participants may be eligible for MLA CE, pending course approval. Registration is required.
Misperceptions and the Misused Language of Addiction: Words Matter
August 3, 2017 1:00-2:00 PM ET
Details and Registration
Despite recognition of addiction as a health condition, terminology used in both layperson and scientific publications is often inaccurate and stigmatizing. National and international efforts are now afoot to encourage the use of terminology that can improve accuracy, reduce stigma, and even improve care. Dr. Richard Saitz from the Boston University School of Public Health will discuss the rationale for terms that should and should not be preferred. Learn how terminology can improve accuracy, reduce stigma, and even improve patient care.
Connecting Resources to a Community in Need: Worcester Police Addiction Recovery (WPAR) Program
September 27, 2017 1:00-2:00 PM ET
Details and Registration
Learn how to recognize the signs of substance use that are often overlooked. Communities often have resources available to help those with substance use disorder, as well as help for their families. Because of the stigma this disease carries, many people do not talk about their struggles or how they found help.  A city police officer and a recovery coach from the city of Worcester will share the program they have developed to help those in need to find the pathway to recovery. Learn what you can do to alleviate the stigma associated with this disease.
Harm Reduction, Medication Assisted Treatment, and Considering Comorbid Disorders When Deciding Treatment
October 5, 2017 1:00-2:00 PM ET
Details and Registration
Harm reduction is a public health strategy that was developed initially for adults with substance use disorder for whom abstinence was not feasible. Harm reduction approaches have been effective in reducing morbidity and mortality in some adult populations. Learn the specifics of what the term "harm reduction" means as it is applied in various settings. When a treatment plan is considered for a patient, it is important to understand if other medical conditions also exist in addition to the substance use disorder. How do comorbid conditions affect treatment for substance use disorder? Understand why a "one size fits all"  treatment strategy may not be successful.
Individualized Treatment and Understanding the Non-pharmacologic Components that are Part of Recovery
January 9, 2018 10:00-11:00 AM ET
Details and Registration
Learn about the non-pharmacologic components of recovery. When developing individualized treatment plans, what factors are considered? The Medical Director and the Director of Quality and Compliance for Washburn House, a new treatment facility in Worcester, Massachusetts, will share their stories of starting a new treatment facility, and the challenges of putting evidence-based practices into practical use.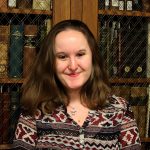 ABOUT Hannah Sinemus
Hannah Sinemus is the Web Experience Coordinator for the Middle Atlantic Region (MAR). Although she updates the MAR web pages, blog, newsletter and social media, Hannah is not the sole author of this content. If you have questions about a MARquee or MAReport posting, please contact the Middle Atlantic Region directly at nnlmmar@pitt.edu.
Email author View all posts by Hannah Sinemus