Weekly Postings
Posted by Hannah Sinemus on July 21st, 2017 Posted in: Weekly Postings

---
See something of interest? Please share our postings with colleagues in your institutions!
Spotlight
New Membership certificates have arrived! If you have completed the renewal process before Friday, July 21, you can expect to receive your certificate by the end of August. If you have not yet verified that your organization's record is up-to-date, check out our Membership renewal flyer for more information.
All of Us Research Program Launches Working Group on Child Enrollment. This initial working group will focus on the kinds of research projects that would be enabled by having children of diverse backgrounds included in the All of Us Research Program. Learn more about this working group and future plans for the advisory panel.
A new 4-part webinar series on Substance Use Disorders is beginning on August 3! Details.
National Network of Libraries of Medicine News
Ongoing: NNLM MAR is seeking 5 libraries from our region (NY/NJ/PA/DE) to join a pilot program that will provide training, tools and strategies for medical libraries seeking to develop research data management services. Consider joining us in this exciting project! Details.
EvidenceNOW: Advancing Heart Health in Primary Care – MARquee News Highlights
Your NIH SeniorHealth Questions Answered –NER Update
DOCLINE Quarterly & Yearly Statistical Reports Now Available! – Newsbits from PSR
Elegantly Simple Evaluation: The Engage for Health Pre/Post Assessment – NEO Shop Talk
Register for the upcoming Teaching Topics Webinar on August 10 – NTO News
National Library of Medicine/National Institutes of Health News
Call for Applications: NLM/Association of Academic Health Sciences Libraries (AAHSL) Leadership Fellows Program, 2017-2018
New History of the NLM:
– Circulating Now, from the Historical Collections of the National Library of Medicine
A Zebrafish Can't Change Its Stripes – NLM in Focus, a Look Inside the U.S. National Library of Medicine
There Is an Internet in Space – NLM Musings from the Mezzanine, Innovations in Health Information from the Director of the U.S. National Library of Medicine
– NIH Director's Blog
Scruffy Data: Will it be the Next Frontier in Advancing Biomedical Research and Patient Outcomes? – DataScience@NIH, Driving Discovery Through Data
New on YouTube: The NCBI Minute: How You and Your Journal Club Can Contribute Using PubMed Commons
NLM and NNLM Educational Opportunities
All are webinars, unless noted. Please note that we have a new class registration system which requires obtaining an NNLM account prior to registration. Learn how to register for classes from the NTO.
NNLM and NLM classes are free and open to all. Please feel free to share these opportunities!
Facilitating the Development of Research Data Management Services at Health Sciences Libraries – July 24, 2:00-3:00 PM ET – Sponsored by MAR, in this session of Boost Box two guests from the NYU Health Sciences Library will give an overview of their program to provide training, tools and strategies for health sciences libraries seeking to develop research data management services. This program provides a holistic approach to developing data services that focuses on building the required knowledge base, understanding and connecting with researchers, promoting effective outreach strategies, and integrating with the broader institutional data community.
Chemicals, Drugs and Genetics Oh My!: Searching PubMed and Beyond – July 24-August 25, 2017 – Sponsored by SEA, This specialized class will help improve your effectiveness in searching PubMed and related NLM and NIH databases for literature information on chemicals, drugs and genetics. This course assumes a strong working knowledge of PubMed including an understanding of automatic term mapping, the importance of reviewing the Details box after searches, and using the Advanced search page and the MeSH database.
Big Data in Healthcare: Exploring Emerging Roles – July 24-September 24, 2017 – Join this semi self-paced online course to gain a better understanding of the issues of big data in clinical outcomes, and what roles health sciences librarians can take on in this service area. Participants have the unique opportunity to be a part of the big data in clinical care dialog, earn 9 continuing education credits from the Medical Library Association, and earn an IBM Open Badge program from the Big Data University.
5 Questions you can answer with NCBI Protein and Structure Databases – July 26, 1:00-2:00 PM ET – Sponsored by NTO, this webinar will show you how to use the Protein and Structure databases from NCBI to find information about the biological structure and function of proteins and other biopolymers. A basic familiarity with genetics vocabulary will be helpful in understanding this Webinar.
Understanding systematic reviews and more at PubMed Health – July 26, 3:00-4:00 PM ET – in the next session of our bimonthly collaborative series, learn about PubMed Health, a clinical effectiveness resource. It brings together systematic reviews of the effects of health care with information and information support tools to help consumers and clinicians find and use reliable evidence. It also now incorporates methodological resources about clinical effectiveness research. This webinar will provide an overview of PubMed Health's features, discussing recent and coming developments.
An Inside Look at the National Library of Medicine Associate Fellowship Program – August 2, 2:00-3:00 PM ET – Join this webinar hosted by SEA to gain some perspective from the four 2016-17 National Library of Medicine Associate Fellows. Presenters will describe an exciting year of changes and opportunities at the library, and the interests and desired skill development that have led them to a diverse selection of projects. The conversation will include firsthand details about the program and a showcase of project themes and activities.
Other Items of Interest
Job Postings:
The National Academy of Medicine featuring Health Literacy discussions:

Share your story with us! NNLM MAR is always interested in learning about health outreach projects and activities that are happening in Pennsylvania, New York, New Jersey and Delaware.
---
MAR Postings is a comprehensive weekly news series authored by the National Network of Libraries of Medicine, Middle Atlantic Region (NNLM MAR)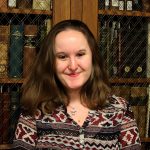 ABOUT Hannah Sinemus
Hannah Sinemus is the Web Experience Coordinator for the Middle Atlantic Region (MAR). Although she updates the MAR web pages, blog, newsletter and social media, Hannah is not the sole author of this content. If you have questions about a MARquee or MAReport posting, please contact the Middle Atlantic Region directly at nnlmmar@pitt.edu.
Email author View all posts by Hannah Sinemus