Upcoming Classes for Consumer Health Information Specialization
Posted by Hannah Sinemus on July 26th, 2017 Posted in: Consumer Health, Education

---
Register today for these upcoming NNLM courses, approved by the Medical Library Association for the Consumer Health Information Specialization program! The Consumer Health Information Specialization (CHIS) will help you keep current in the consumer health information field and obtain an additional, recognized level of expertise. MLA hours earned through the CHIS program may be used for credit in MLA's Academy of Health Information Professionals. See the MLA Consumer Health course list for other approved NNLM courses.
Prescription for Success – July 31-August 28, 2017 – 4 hours MLA CE – This asynchronous online class is an introduction to consumer health information and will cover concepts related to health literacy, the information-seeking behaviors of consumers, the basics of MedlinePlus.gov, ClinicalTrials.gov and other reliable web pages, such as those from professional medical associations and advocacy groups. It will cover sites devoted to pharmaceutical information for consumers, drug-interaction databases and herbal information.
Caring for the Mind: Providing Mental health Information at Your Library – August 2, 2017, 2:00-3:00 PM ET – 1 hour MLA CE – Responding to questions involving topics on mental health is challenging even for the most experienced librarian. In Caring for the Mind, participants will learn how to effectively provide mental health information at their libraries. Participants will learn about the best electronic resources to consult as well as ways to improve their print collections. Best approaches for handling interactions with emotional patrons will also be discussed. Other topics covered include: bibliotherapy; assessment/testing; and the future of mental health. This class will increase participants' skills for providing mental health information for care providers and the public.
Making Sense of Numbers: Understanding Risks and Benefits. Learning How to Communicate Health Statistics – August 15, 2017 OR October 11, 2017 – 1.5 hours MLA CE – Numeracy literacy is not only a problem for individuals receiving health information but also for those providing information that contain numbers. This class is a basic introduction for anyone who wants to understand how to communicate health information that involves numeracy. The purpose of this class is to understand risk and benefits from a layman's perspective and to understand that the communication of numbers must be clear and easy to understand. In this 1.5 hour class, participants will also be introduced to several tools that will help in the development of educational materials. Audience is anyone providing health information to the general public, including healthcare instructors, public and medical librarians, and patient educators.
Beyond an Apple a Day: Providing Consumer Health Information at Your Library – August 16, 2017, 1:00-3:00 PM ET – 2 hours MLA CE – This hands-on class will cover the health information seeking behavior of consumers and the role of the librarian in the provision of health information for the public. Come learn about the evolution of consumer health, health literacy and the e-patient. Participants will be equipped with knowledge of top consumer health sites, e-patient resources and collection development core lists. We will discuss creative ideas for health information outreach. The class will wrap up with an opportunity to explore effective marketing approaches and develop an elevator speech.
Will Duct Tape Cure My Warts? Examining Complementary and Alternative Medicine – August 28-October 2, 2017 – 4 hours MLA CE – The goal of this class is to increase understanding of Complementary and Alternative Medicine (CAM). Students will learn the history of CAM and its impact on medical practices. They will learn how CAM is used, how to avoid "bad science" and how to look up evidence of the effectiveness of CAM therapies.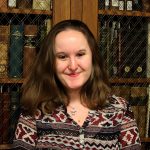 ABOUT Hannah Sinemus
Hannah Sinemus is the Web Experience Coordinator for the Middle Atlantic Region (MAR). Although she updates the MAR web pages, blog, newsletter and social media, Hannah is not the sole author of this content. If you have questions about a MARquee or MAReport posting, please contact the Middle Atlantic Region directly at nnlmmar@pitt.edu.
Email author View all posts by Hannah Sinemus