Weekly Postings
Posted by Hannah Sinemus on July 28th, 2017 Posted in: Weekly Postings

---
See something of interest? Please share our postings with colleagues in your institutions!
Spotlight
New Membership certificates have arrived! If you have completed the renewal process before Friday, July 21, you can expect to receive your certificate by the end of August. If you have not yet verified that your organization's record is up-to-date, check out our Membership renewal flyer for more information.
The Summer 2017 edition of NIH MedlinePlus Magazine is now available! In this issue, Access Hollywood host Liz Hernandez talks about her hopes to make Alzheimer's a thing of the past. Other features include genetic testing, surgery of the future, and food allergies.
National Network of Libraries of Medicine News
Ongoing: NNLM MAR is seeking 5 libraries from our region (NY/NJ/PA/DE) to join a pilot program that will provide training, tools and strategies for medical libraries seeking to develop research data management services. Consider joining us in this exciting project! Details.
Upcoming Classes for Consumer Health Information Specialization – MARquee News Highlights
Clinical Use of Wearable Technology –The Dragonfly, News from the Northwest and Beyond, by PNR
– NEO Shop Talk
National Library of Medicine/National Institutes of Health News
New History of the NLM:
– Circulating Now, from the Historical Collections of the National Library of Medicine
– NLM in Focus, a Look Inside the U.S. National Library of Medicine
From One National Library to Another—Similar, Yet Different – NLM Musings from the Mezzanine, Innovations in Health Information from the Director of the U.S. National Library of Medicine
– NIH Director's Blog
Connecting the NIH Data Science Community: Data Science Special Interest Group – DataScience@NIH, Driving Discovery Through Data
Pittsburgh Genomics Hackathon assisted by NCBI September 25 – 27, 2017 – NCBI Insights, Providing Insights into NCBI Resources and the Science Behind Them
The All of Us Research Program announces first community partner awards – The All of Us Research Program
New on YouTube:
NLM and NNLM Educational Opportunities
All are webinars, unless noted. Please note that we have a new class registration system which requires obtaining an NNLM account prior to registration. Learn how to register for classes from the NTO.
NNLM and NLM classes are free and open to all. Please feel free to share these opportunities!
Prescription for Success: Consumer Health on the Web – July 31-August 28, 2017 – Sponsored by SEA, This asynchronous online course is an introduction to consumer health information and will cover concepts related to health literacy, the information-seeking behaviors of consumers, the basics of MedlinePlus.gov, ClinicalTrials.gov and other reliable web pages, such as those from professional medical associations and advocacy groups. It will cover sites devoted to pharmaceutical information for consumers, drug-interaction databases and herbal information.
Caring for the Mind: Providing Mental Health Information At Your Library – August 2, 2:00-3:00 PM ET – Sponsored by MAR, join this webinar to learn how to effectively provide mental health information at your library. Participants will learn about the best electronic resources to consult as well as ways to improve their print collections. Best approaches for handling interactions with emotional patrons will also be discussed. Other topics covered include bibliotherapy; assessment/testing; and the future of mental health. This class will increase participants' skills for providing mental health information for care providers and the public.
Misperceptions and the Misused Language of Addiction: Words Matter – August 3, 1:00-2:00 PM ET – Join NER for the first session in a 4-part webinar series on Substance Use Disorders. Despite recognition of addiction as a health condition, terminology used in both layperson and scientific publications is often inaccurate and stigmatizing. National and international efforts are now afoot to encourage the use of terminology that can improve accuracy, reduce stigma, and even improve care. This presentation will discuss the rationale for terms that should and should not be preferred.
Advanced PubMed: Medical Subject Headings (MeSH) – August 9, 1:30-3:00 PM ET – Sponsored by NTO, this class covers several advanced concepts in the use of Medical Subject Headings (MeSH) for searching via PubMed. Topics include annual updates to MeSH, the effective use of subheadings, free floating subheadings, and examples of commonly confused terms. This course is intended for those with at least beginning knowledge of PubMed and MeSH.
Teaching Topics: Successes, Flops, and Far-Out ideas – August 10, 2:30-3:30 PM ET – Join NTO for this session that profiles five teaching projects from health science libraries across the United States. Presentations include: Teaching interns to incorporate PubMed subsets in alternative medicine searches, PubMed & Gene, Flipping Out for Three Years: Data From Year One Medical Student PubMed Flipped Classroom Curriculum, PubMed Training of Medicine and Pharmacy Students, and PubMed by the Pics: Teaching how to search the easy way.
Promoting Health Literacy by Training Front-Line Staff in a Hospital Setting – August 24, 12:00-1:00 PM ET – Sponsored by MAR, this webinar will discuss an NNLM MAR subaward with the Wilkes-Barre General Hospital. The primary goal of this project was to provide education to the hospital and medical staffs on health literacy and Teach-Back. Other goals were creating and distributing reminders such as name badge cards, posters, etc.; purchasing laptop computers to be used on the nursing units for Teach-Back education and later for patient education; and updating resources in the Consumer Health Resource Center including materials such as easy-to-ready in English and Spanish.
Other Items of Interest
Job Postings:
Head of Digital Scholarship and Data Services (link removed), Penn State, University Park, PA
Associate Librarian, User Services (link removed),
Memorial Sloan Kettering Cancer Center (link removed), New York, NY
Data Services Librarian (link removed), Health Sciences Library System, University of Pittsburgh, Pittsburgh, PA
Librarian III (link removed), Information and Education Librarian, Robert Wood Johnson Library of the Health Sciences, Rutgers University, New Brunswick, NJ
OWH News: Opioids and Women Final Report Released – The Office on Women's Health
The Opioid Crisis and the Need for Compassion in Pain Management – The American Journal of Public Health (AJPH)
Combatting the Burnout Epidemic – AHRQ Views
HHS Awards 16 Grants to Prevent Opioid Misuse among Women and Girls – HHS News
Share your story with us! NNLM MAR is always interested in learning about health outreach projects and activities that are happening in Pennsylvania, New York, New Jersey and Delaware.
---
MAR Postings is a comprehensive weekly news series authored by the National Network of Libraries of Medicine, Middle Atlantic Region (NNLM MAR)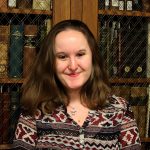 ABOUT Hannah Sinemus
Hannah Sinemus is the Web Experience Coordinator for the Middle Atlantic Region (MAR). Although she updates the MAR web pages, blog, newsletter and social media, Hannah is not the sole author of this content. If you have questions about a MARquee or MAReport posting, please contact the Middle Atlantic Region directly at nnlmmar@pitt.edu.
Email author View all posts by Hannah Sinemus