Weekly Postings
Posted by Hannah Sinemus on August 3rd, 2017 Posted in: Weekly Postings

---
See something of interest? Please share our postings with colleagues in your institutions!
Spotlight
New Membership certificates have arrived! If you have completed the renewal process before Friday, July 21, you can expect to receive your certificate by the end of August. If you have not yet verified that your organization's record is up-to-date, check out our Membership renewal flyer for more information.
Jerry Sheehan has been named the new NLM Deputy Director, effective July 31, 2017. Details.
An updated, revised version of the self-paced training class "Using Medical Subject Headings (MeSH) in Cataloging" is now available! All instructions and examples are current as of the 2017 release of MeSH.
National Network of Libraries of Medicine News
Ongoing: NNLM MAR is seeking 5 libraries from our region (NY/NJ/PA/DE) to join a pilot program that will provide training, tools and strategies for medical libraries seeking to develop research data management services. Read the MARquee posting for details, or watch the recording of our latest Boost Box session, Facilitating the Development of Research Data Management Services at Health Sciences Libraries, to learn more about this opportunity directly from the NYU program facilitators!
NIH Summit on Caregiving – MARquee News Highlights
Open Science Framework (OSF) – The Dragonfly, News from the Northwest and Beyond, by PNR
Go back to school with PubMed for Librarians in September – NTO News
New on YouTube: Healthy Aging at Your Library: Connecting Older Adults to Health Information
National Library of Medicine/National Institutes of Health News
Hospital Libraries Matter – NLM Musings from the Mezzanine, Innovations in Health Information from the Director of the U.S. National Library of Medicine
New History of the NLM:
– Circulating Now, from the Historical Collections of the National Library of Medicine
– NLM in Focus, a Look Inside the U.S. National Library of Medicine
– NIH Director's Blog
National Academies Launches New Study on Moving "Toward an Open Science Enterprise" – DataScience@NIH, Driving Discovery Through Data
Check out the Summer 2017 edition of NIH MedlinePlus Magazine! In this issue, Access Hollywood host Liz Hernandez talks about her hopes to make Alzheimer's a thing of the past. Other features include genetic testing, surgery of the future, and food allergies.
NLM and NNLM Educational Opportunities
All are webinars, unless noted. Please note that we have a new class registration system which requires obtaining an NNLM account prior to registration. Learn how to register for classes from the NTO.
NNLM and NLM classes are free and open to all. Please feel free to share these opportunities!
Advanced PubMed: Medical Subject Headings (MeSH) – August 9, 1:30-3:00 PM ET – Sponsored by NTO, this class covers several advanced concepts in the use of Medical Subject Headings (MeSH) for searching via PubMed. Topics include annual updates to MeSH, the effective use of subheadings, free floating subheadings, and examples of commonly confused terms. This course is intended for those with at least beginning knowledge of PubMed and MeSH.
Teaching Topics: Successes, Flops, and Far-Out ideas – August 10, 2:30-3:30 PM ET – Join NTO for this session that profiles five teaching projects from health science libraries across the United States. Presentations include: Teaching interns to incorporate PubMed subsets in alternative medicine searches, PubMed & Gene, Flipping Out for Three Years: Data From Year One Medical Student PubMed Flipped Classroom Curriculum, PubMed Training of Medicine and Pharmacy Students, and PubMed by the Pics: Teaching how to search the easy way.
Making Sense of Numbers: Understanding Risks and Benefits and Learning How to Communicate Health Statistics – August 15, 2:30-4:00 PM ET – Numeracy literacy is not only a problem for individuals receiving health information but also for those providing information that contain numbers. Sponsored by PNR, this class is a basic introduction for anyone who wants to understand how to communicate health information that involves numeracy. The purpose of this class is to understand risk and benefits from a layman's perspective and to understand that the communication of numbers must be clear and easy to understand.
Role of librarians on a diagnostic team – August 16, 12:00-1:00 PM ET – Join MCR for this presentation from Dr. Mark Graber, President of the Society to Improve Diagnosis in Medicine, who will be speaking on the basic issues in diagnosis, including how and why medical librarians should be part of the diagnostic team.
Beyond an Apple a Day: Providing Consumer Health Information at Your Library – August 16, 1:00-3:00 PM ET – Sponsored by SCR, this hands-on class will cover the health information seeking behavior of consumers and the role of the librarian in the provision of health information for the public. Come learn about the evolution of consumer health, health literacy and the e-patient.
Promoting Health Literacy by Training Front-Line Staff in a Hospital Setting – August 24, 12:00-1:00 PM ET – Sponsored by MAR, this webinar will discuss an NNLM MAR subaward with the Wilkes-Barre General Hospital. The primary goal of this project was to provide education to the hospital and medical staffs on health literacy and Teach-Back. Other goals were creating and distributing reminders such as name badge cards, posters, etc.; purchasing laptop computers to be used on the nursing units for Teach-Back education and later for patient education; and updating resources in the Consumer Health Resource Center including materials such as easy-to-ready in English and Spanish.
Other Items of Interest
Job Postings:
Data Services Librarian (link removed), Health Sciences Library System, University of Pittsburgh, Pittsburgh, PA
Head, Owen Library (link removed), University of Pittsburgh at Johnstown, Johnstown, PA
100 Objects that Shaped Public Health – Johns Hopkins Bloomberg School of Public Health
A new interactive map from AHRQ allows users to explore state-specific information about opioid-related hospital stays. The map, which includes information on 44 states and the District of Columbia, highlights data from AHRQ's Fast Stats, an online tool that offers national and state-specific data on hospital stays and emergency department visits, including data by age, gender, community-level income and urban versus rural residency.
Improving Cancer Control in Rural Communities – HHS Blog
Healthy People 2030 to create objectives for health of nation: Process underway for next 10-year plan – The Nation's Health, a publication of the American Public Health Association
Share your story with us! NNLM MAR is always interested in learning about health outreach projects and activities that are happening in Pennsylvania, New York, New Jersey and Delaware.
---
MAR Postings is a comprehensive weekly news series authored by the National Network of Libraries of Medicine, Middle Atlantic Region (NNLM MAR)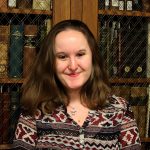 ABOUT Hannah Sinemus
Hannah Sinemus is the Web Experience Coordinator for the Middle Atlantic Region (MAR). Although she updates the MAR web pages, blog, newsletter and social media, Hannah is not the sole author of this content. If you have questions about a MARquee or MAReport posting, please contact the Middle Atlantic Region directly at nnlmmar@pitt.edu.
Email author View all posts by Hannah Sinemus