Weekly Postings
Posted by Hannah Sinemus on August 11th, 2017 Posted in: Education, News from NLM/NIH, Technology, Technology and Libraries, Weekly Postings

---
See something of interest? Please share our postings with colleagues in your institutions!
Spotlight
Update your membership record today! If you have completed the renewal process before Friday, July 21, you can expect to receive your membership certificate by the end of August. If you have not yet verified that your organization's record is up-to-date, check out our Membership renewal flyer for more information.
National Network of Libraries of Medicine News
Clinical eCompanion – Free Information for Primary Care – article by NNLM MAR Executive Director Kate Flewelling in Doody's Core Titles® August 2017 Newsletter
Ongoing: NNLM MAR is seeking 5 libraries from our region (NY/NJ/PA/DE) to join a pilot program that will provide training, tools and strategies for medical libraries seeking to develop research data management services. Read the MARquee posting for details, or watch the recording of our latest Boost Box session, Facilitating the Development of Research Data Management Services at Health Sciences Libraries, to learn more about this opportunity directly from the NYU program facilitators!
UMLS and Practice Guidelines – NTO News
Logic Model Hack: Project Management Tool – NEO Shop Talk
National Library of Medicine/National Institutes of Health News
On the Importance of Getting Away – NLM Musings from the Mezzanine, Innovations in Health Information from the Director of the U.S. National Library of Medicine
"RUSS EXPLODE H-BOMB": Let's Face It, 1954 – Circulating Now, from the Historical Collections of the National Library of Medicine
Lofty Goal, Amazing Discoveries: NCBI's Work with CRISPR-Cas– NLM in Focus, a Look Inside the U.S. National Library of Medicine
The All of Us Research Program releases initial protocol
August NIH News in Health newsletter now online (link removed)
NLM and NNLM Educational Opportunities
All are webinars, unless noted. Please note that we have a new class registration system which requires obtaining an NNLM account prior to registration. Learn how to register for classes from the NTO.
NNLM and NLM classes are free and open to all. Please feel free to share these opportunities!
Libraries lead the way in presentation technology – August 23, 12:00-1:00 PM ET – Contemplating buying a Sharp Board for your library? Need ideas on how a Sharp Board can be used in your library? Join NNLM MAR for the next session of TechTime, our quarterly webinar series, to learn from your colleagues, Laraine Tursi, MLS, Director of the Harold Fink Memorial Library at New York City Health+Hospital, Coney Island NY and Deborah Bonelli, Library Director, at SBH Health System, Bronx NY, how they implemented an interactive display system into their library services. Tips, tricks and how to use this electronic device in a hospital setting will be presented.
Promoting Health Literacy by Training Front-Line Staff in a Hospital Setting – August 24, 12:00-1:00 PM ET – Sponsored by MAR, this webinar will discuss an NNLM MAR subaward with the Wilkes-Barre General Hospital. The primary goal of this project was to provide education to the hospital and medical staffs on health literacy and Teach-Back. Other goals were creating and distributing reminders such as name badge cards, posters, etc.; purchasing laptop computers to be used on the nursing units for Teach-Back education and later for patient education; and updating resources in the Consumer Health Resource Center including materials such as easy-to-ready in English and Spanish.
Many more classes available on our website.
Other Items of Interest
Job Postings:
Data Services Librarian (link removed), Health Sciences Library System, University of Pittsburgh, Pittsburgh, PA
Health Sciences Librarian, Stony Brook University, Stony Brook, NY
Share your story with us! NNLM MAR is always interested in learning about health outreach projects and activities that are happening in Pennsylvania, New York, New Jersey and Delaware.
---
MAR Postings is a comprehensive weekly news series authored by the National Network of Libraries of Medicine, Middle Atlantic Region (NNLM MAR)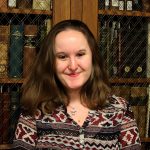 ABOUT Hannah Sinemus
Hannah Sinemus is the Web Experience Coordinator for the Middle Atlantic Region (MAR). Although she updates the MAR web pages, blog, newsletter and social media, Hannah is not the sole author of this content. If you have questions about a MARquee or MAReport posting, please contact the Middle Atlantic Region directly at nnlmmar@pitt.edu.
Email author View all posts by Hannah Sinemus