Weekly Postings
Posted by Hannah Sinemus on August 18th, 2017 Posted in: Weekly Postings

---
See something of interest? Please share our postings with colleagues in your institutions!
Spotlight
Update your membership record today! If you have completed the renewal process before Friday, July 21, you can expect to receive your membership certificate by the end of August. If you have not yet verified that your organization's record is up-to-date, check out our Membership renewal flyer for more information.
A solar eclipse will be visible across North America for 2 to 3 hours on Monday, August 21. This is a rare and exciting opportunity, but should be attempted with caution. Check out the National Eye Institute Briefing on this event to learn about applicable safety precautions.
What's happening for National Health Center Week?
Celebrating America's Health Centers: The Key to Healthier Communities – "This National Health Center Week, we recognize health centers across our country and their important work to protect and promote the health of America." – HHS Blog
Celebrating More than 50 Years of Increasing Access to Affordable, Cost Effective, and High Quality Care – "In 1965, the Health Center Program started with just two clinics—today there are nearly 1,400 health centers, which operate approximately 10,400 delivery sites, across the country serving nearly 26 million people." – About the Health Center Program, from HRSA
Did you know HRSA provides a free online Find a Health Center tool, where users can search by zip code, city, or state to locate health centers in their communities? Check it out!
See more 2017 media coverage for National Health Center Week from the official campaign website.
National Network of Libraries of Medicine News
Ongoing: NNLM MAR is seeking 5 libraries from our region (NY/NJ/PA/DE) to join a pilot program that will provide training, tools and strategies for medical libraries seeking to develop research data management services. Read the MARquee posting for details, or watch the recording of our latest Boost Box session, Facilitating the Development of Research Data Management Services at Health Sciences Libraries, to learn more about this opportunity directly from the NYU program facilitators!
Recording of PubMed for Librarians: Customization Now Available – NTO News
Using Charts for Analysis: a Blog Post Fail – NEO Shop Talk
This Week is the Inaugural Fungal Disease Awareness Week – Blogadillo, News from SCR
Message from UVA Claude Moore Health Sciences Library, Charlottesville, VA – SEA Currents
National Library of Medicine/National Institutes of Health News
Are We There Yet? On the Road to Data Science at NLM – NLM Musings from the Mezzanine, Innovations in Health Information from the Director of the U.S. National Library of Medicine
– Circulating Now, from the Historical Collections of the National Library of Medicine
New Deputy Director Jerry Sheehan's Journey to NLM – NLM in Focus, a Look Inside the U.S. National Library of Medicine
Data Science: Data Driven Discovery and Data Management – DataScience@NIH, Driving Discovery Through Data
NLM and NNLM Educational Opportunities
All are webinars, unless noted. Please note that we have a new class registration system which requires obtaining an NNLM account prior to registration. Learn how to register for classes from the NTO.
NNLM and NLM classes are free and open to all. Please feel free to share these opportunities!
Memory Cafes and Libraries: the Perfect Fit – August 22, 11:00 AM-12:00 PM ET – Sponsored by GMR, join this webinar to learn about memory cafes, social gathering places for persons with memory loss, mild cognitive impairment, early Alzheimer's, or other dementia, and their family and friends. Learn how your library can start a memory cafe and collaborate with key players in the community for the perfect fit.
Libraries lead the way in presentation technology – August 23, 12:00-1:00 PM ET – Contemplating buying a Sharp Board for your library? Need ideas on how a Sharp Board can be used in your library? Join NNLM MAR for the next session of TechTime, our quarterly webinar series, to learn from your colleagues, Laraine Tursi, MLS, Director of the Harold Fink Memorial Library at New York City Health+Hospital, Coney Island NY and Deborah Bonelli, Library Director, at SBH Health System, Bronx NY, how they implemented an interactive display system into their library services. Tips, tricks and how to use this electronic device in a hospital setting will be presented.
Promoting Health Literacy by Training Front-Line Staff in a Hospital Setting – August 24, 12:00-1:00 PM ET – Sponsored by MAR, this webinar will discuss an NNLM MAR subaward with the Wilkes-Barre General Hospital. The primary goal of this project was to provide education to the hospital and medical staffs on health literacy and Teach-Back. Other goals were creating and distributing reminders such as name badge cards, posters, etc.; purchasing laptop computers to be used on the nursing units for Teach-Back education and later for patient education; and updating resources in the Consumer Health Resource Center including materials such as easy-to-ready in English and Spanish.
NCBI Hackathons, a framework for rapid prototyping of pipelines for bioinformatics, biomedical informatics and genomics – August 30, 12:00-12:30 PM ET – NCBI regularly organizes hackathons throughout the United States, where participants work in teams to apply their data science experience with public datasets. In this NCBI Minute, you will hear highlights from recent hackathons, see examples of the software created in these events, and learn how you can participate in future hackathons.
Libraries Transform: Health Literacy Toolkit – September 14, 2:00-3:00 PM ET – October is Health Literacy Month! The American Library Association (ALA) and the National Network of Libraries of Medicine have created a Health Literacy Month toolkit for the Libraries Transform campaign. Join Amanda J. Wilson (NNLM) and Jeff Julian (ALA) as they discuss NNLM's mission to support health literacy efforts in libraries and explain how to use the key messages, data, and marketing materials to promote health literacy at your library. Hosted by NNLM MAR.
Other Items of Interest
Job Posting: Data Services Librarian (link removed), Health Sciences Library System, University of Pittsburgh, Pittsburgh, PA
The National Partnership for Action to End Health Disparities Summer 2017 Newsletter is now available, for desktops and mobile devices!
The Data Are In: Health Care Quality Continues to Improve, But Disparities Persist – AHRQ Views
Leveraging FDA Resources to Encourage Students to Pursue STEM Careers – This HHS blog post shares details about an FDA pilot, the Summer Scholars Program from the Oncology Center of Excellence, designed to introduce students to oncology drug development and career opportunities in government, regulatory medicine, and cancer advocacy.
NNLM MAR's Consumer Health Coordinator, Lydia Collins, will be presenting at Phipps Conservatory and Botanical Gardens on September 14, for the conclusion of the Let's Move Pittsburgh 5-2-1-0 Speaker Series! Learn more about this event as it relates to finding quality online health information resources. (link removed)
Share your story with us! NNLM MAR is always interested in learning about health outreach projects and activities that are happening in Pennsylvania, New York, New Jersey and Delaware.
---
MAR Postings is a comprehensive weekly news series authored by the National Network of Libraries of Medicine, Middle Atlantic Region (NNLM MAR)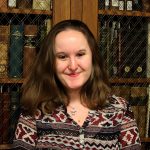 ABOUT Hannah Sinemus
Hannah Sinemus is the Web Experience Coordinator for the Middle Atlantic Region (MAR). Although she updates the MAR web pages, blog, newsletter and social media, Hannah is not the sole author of this content. If you have questions about a MARquee or MAReport posting, please contact the Middle Atlantic Region directly at nnlmmar@pitt.edu.
Email author View all posts by Hannah Sinemus