Let's 'CHIL': NNLM and the American Library Association
Posted by Hannah Sinemus on August 25th, 2017 Posted in: The MAReport
Tags: 2017 Issue 3
---
Consumer Connections
Lydia Collins, Consumer Health Coordinator
As the Consumer Health Coordinator here at NNLM MAR, I serve as the liaison to public and school libraries in addition to community and faith based organizations. Over the past few years, I've become more active in the American Library Association (ALA) in order to learn where the needs are for public and school libraries. I've been exploring ALA and the various divisions and sections as well as co-presenting at conference with my colleague Christian I.J. Minter, Community Engagement and Health Literacy Librarian, University of Nebraska Medical Center.
For anyone who has attended an ALA annual conference, you know how huge and overwhelming it can be. There are so many concurrent conference sessions of interest and opportunities to network and speak with a wide variety of library staff. I attempted to be strategic during my initial ALA investigational period. I mapped out my list of divisions and interest groups that I wanted to learn more about based on my outreach areas, target populations, and available National Library of Medicine (NLM) resources. I narrowed it down and decided upon the following two ALA divisions:
Association of Specialized & Cooperative Library Agencies (ASCLA)
American Association of School Librarians (AASL)
Within each of these ALA Divisions there are sections and/or special interest groups which held open meetings during conference. So, what did I do? I simply mapped out a schedule of the meetings, and attended a series of different ones each day. I introduced myself as an NNLM MAR coordinator who wanted to learn more about their group and see what NNLM services and NLM resources might be of interest to them.

In 2015, I began exploring ASCLA after having several conversations with my former Consumer Health Special Advisory Group member Carrie Banks, Supervising Librarian, Inclusive Services and Brooklyn Public Library in Brooklyn, NY. Although, I had in my early librarian career days been a member and attended ALA, I had no idea of the diversity of groups within the association as a whole. ASCLA was of particular interest to me because of the various interest groups they have. I chose interest groups that were relevant to my work at MAR and areas where I had questions from MAR members regarding opportunities to do more with special populations:
Library Consultants Interest Group
Library Services to the Incarcerated and Detained
State Library Agencies-Library Development Interest Group
Tribal Librarians Interest Group
Youth Services Consultants Interest Group
As I attended meetings, sent follow up emails and offered to provide resource lists for these various interest groups, I was also pleased to meet MAR members as a variety of ALA ASCLA interest group leaders and members are from DE, NJ, NY & PA. I decided that ASCLA would be the best place to call my home within ALA as there were so many opportunities for NNLM. This is a decision I am very pleased with. ASCLA welcomed me with open arms!
In 2016 Carrie approached me about starting a new interest group within ASCLA focused on consumer health. Carrie and I now co-Chair the Consumer Health Information Librarians Interest Group (CHIL). ASCLA, CHIL focuses on providing support to libraries and agencies who want to increase awareness of reliable health and wellness information to promote a culture of health within their communities and is open to everyone. All ALA members, who are not ASCLA members, may join any ASCLA interest group free-of-charge for one year, which was a great way to observe and become involved. I encourage anyone who is an ALA member and not a member of ASCLA to take advantage of this opportunity. If you are a non-ASCLA member, you may contact ascla@ala.org to join an ASCLA interest group. So, I invite you to come 'CHIL' with ASCLA in ALA!  Join our interest group for 1 year at no cost and help to build this new groups membership. If you have questions about ALA, ASCLA and/or the CHIL interest group send them my way, I'm more than happy to respond.
At ALA Midwinter 2017, I attended the Educators of School Librarians Section (ESLS) meeting, which is a part of the AASL division. This group focuses on being a place to exchange ideas on curricula, and research activities for educators of future school librarians in colleges and universities. It seemed like a logical starting place as NLM produces such a wide variety of K-12 Science and Health Education resources. As I quietly slipped into the meeting and sat near the back of the room to be able to listen but be unseen, one of the ESLS leaders immediately waved me over and asked me to sit at the table and introduce myself. The group enthusiastically welcomed me and asked for an overview of NLM resources and NNLM services.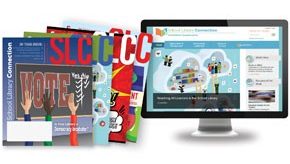 It was wonderful to be able to connect these educators to their local RML's and share information that they were unaware of. Since then, I've written an article for their publication School Library Connection (to be published in September 2017), and one of their leaders was able to attend a MAR-funded K-12 Symposium in Pittsburgh, PA. It was a great opportunity for a representative from ESLS to learn more about how educators are using NLM resources within the Pittsburgh Public School District and how school librarians can benefit from knowing about them.
While attending ALA midwinter and annual meetings, I've had the opportunity to network with amazing library staff from across the nation. In Spring 2017, I was asked to be the ASCLA Member Spotlight. It was an honor to have the opportunity to share information on the role of NNLM in the world of libraries and how everyday working for the RML is different.  I now serve on the ALA Conference Committee in addition to my work within ASCLA. The connections made while navigating ALA have proved to be beneficial for my work here at NNLM MAR. I was fortunate to connect with ALA Staff and get to know improve my understanding of the organization as a whole.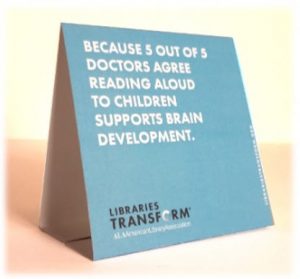 Of particular interest to the work that I do is the Libraries Transform campaign through ALA and how it aligns well with highlighting the work that libraries of all type do around health and wellness in their communities.
If you're interested in learning more about the Libraries Transform campaign, be sure to register for the upcoming MAR hosted webinar. Jeff Julian and Amanda Wilson, Head, National Network Coordinating Office for NLM's National Network of Libraries of Medicine (NNLM) will introduce a new Health Literacy Toolkit for Health Literacy Month. The webinar will be held on September 14, 2017 at 2 pm EST. In case you missed the previous webinar with the presentation from Jeff Julian, you can view the recording at the Using ALA's Libraries Transform Campaign for Your Library site (link removed).
I am grateful for my position where I'm able to work with the talented library staff in my region, yet also engage in professional activities at the national association level. I was able to have a brief conversation with Dr. Carla Hayden, the 14th librarian of Congress. As we spoke, Dr. Hayden helped me to remember why I became a librarian and the transformative impact that libraries have on members of their communities. Don't forget to reach out to us at NNLM MAR to learn how we can support the amazing work that you are doing in your community and come 'CHIL' with ASCLA!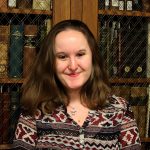 ABOUT Hannah Sinemus
Hannah Sinemus is the Web Experience Coordinator for the Middle Atlantic Region (MAR). Although she updates the MAR web pages, blog, newsletter and social media, Hannah is not the sole author of this content. If you have questions about a MARquee or MAReport posting, please contact the Middle Atlantic Region directly at nnlmmar@pitt.edu.
Email author View all posts by Hannah Sinemus