On the Road Again with NNLM MAR!
Posted by Hannah Sinemus on August 25th, 2017 Posted in: The MAReport
Tags: 2017 Issue 3
---
MAR Updates
Kate Flewelling, Executive Director
This time of year, students go back to school. As I write this, the University of Pittsburgh campus is busy with new and returning students moving into dorms. For NNLM MAR staff, fall is peak travel season. Many professional organizations have their annual conferences now, and we are attending over a dozen conferences between now and November.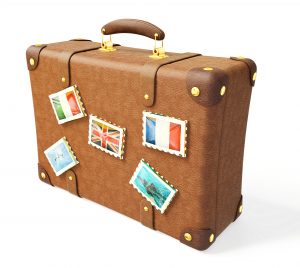 Conferences MAR staff are attending include:
Health Care Education Association (Salt Lake City, UT)
"Achieving Healthy Communities Through Collaboration with Libraries: Why, What and How" (invitation only symposium sponsored by Healthier Middlesex & New Jersey Health Initiatives), Princeton, NJ
New York State Rural Health Association (New Platz. NY)
Opioid Crisis Event, Reading Public Library (Reading, PA)
New Jersey State Nurses Association (Atlantic City, NJ)
Pennsylvania Library Association (Pittsburgh, PA)
Mid-Atlantic College Health Association (Pittsburgh, PA)
Medical Library Association Chapters: MAC (Staunton, VA), UNYOC (Syracuse, NY) and NY/NJ (New Brunswick, NJ)
Delaware Nursing Research Conference (Newark, DE)
Association of Academic Health Sciences Libraries (Boston, MA)
American Public Health Association (Atlanta, GA)
Science Teachers Association of New York State (Rochester, NY)
Delaware Mental Health Association (Wilmington, DE)
New York Library Association (Saratoga Springs, NY)
What do we do at these conferences? Often, we are exhibiting. At exhibits, we demonstrate and promote relevant National Library of Medicine resources. We also introduce attendees to the NNLM and our classes, funding and other services. Discussions at past exhibits have resulted in new partnerships, funded projects and invitations to train staff and others. When we plan to exhibit or attend a conference, we almost always submit a proposal to present. At MLA chapters, we often provide an NLM and NNLM MAR update.
To get the most bang out of our limited travel budget, we always try to schedule site visits with current or potential members in the area. If we are going to be near you this fall, let us know, and we will try to schedule a short visit with you. Are you attending any of the above conferences? We would love to schedule a brief meeting with you at the event.
This fall also brings an exciting addition to the NNLM MAR staff. Erin K. Seger, MPH, CHES, will be joining our staff on September 18 as our new Health Professions Coordinator. She has a B.S. in Community Health Education and a newly awarded Master's in Public Health. She has been a Certified Health Education Specialist since 2009. Most recently, she was a health educator embedded in the health sciences library at Northwestern Medical Center. Erin will be responsible for designing and evaluating outreach and education programs, focusing on NLM resources and increasing access to biomedical and health information, directed toward community health professionals, minority health professionals and public health workers. She will also be traveling this fall, and I hope many of you will get a chance to meet her or other members of the NNLM MAR staff in the next few months either in-person or on one of our online training sessions.
At NNLM, we want you to know not only where we are going but where we have been. Watch this slideshow to see the outreach reach of staff and awardees since May 1, 2016!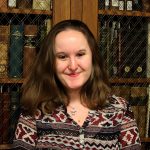 ABOUT Hannah Sinemus
Hannah Sinemus is the Web Experience Coordinator for the Middle Atlantic Region (MAR). Although she updates the MAR web pages, blog, newsletter and social media, Hannah is not the sole author of this content. If you have questions about a MARquee or MAReport posting, please contact the Middle Atlantic Region directly at nnlmmar@pitt.edu.
Email author View all posts by Hannah Sinemus