The Buzz About Social Media
Posted by Hannah Sinemus on August 25th, 2017 Posted in: The MAReport
Tags: 2017 Issue 3
---
Behind the Scenes
Hannah Sinemus, Technology Liaison
When you are scrolling through your social media feeds or browsing emails, it's easy to forget just how many communication outlets you can access with a few simple clicks or taps. Take NNLM MAR, for example. If you want updates on our activities and opportunities, you can:
visit our website
read the MARquee, our blog for news highlights
read the MAReport, our quarterly newsletter
subscribe to our blog to receive email notifications about new posts
read MAR Postings, our comprehensive weekly series for news, upcoming classes, and items of interest to Members in New York, New Jersey, Pennsylvania and Delaware.
subscribe to MAR Postings to receive the same content- and other announcements- via email
follow NNLM MAR on Twitter
like the NNLM MAR Facebook Page
watch and subscribe to NNLM videos on YouTube
Nine ways to find news and information from the Middle Atlantic Region, and four of those options allow you to receive updates without actively searching for them. By subscribing, liking, or following, you will get the same news in convenient locations- your inbox and newsfeeds. And we are just one of eight Regional Medical Libraries in the Network, not including our five National Offices. Each of our RMLs and Offices has similar communication channels, with specific opportunities and more in-depth information for their unique populations and interest groups. We also have shared channels, such as the Bringing Health Information to the Community (BHIC) blog, which includes contributions from every region across NNLM.
We are one of many government organizations that offers a wide variety in communication options. The National Library of Medicine (NLM) and National Institutes of Health (NIH) go far above and beyond, with hundreds of options in blogs to read, social media accounts to follow, and listservs to join. You can subscribe to receive updates from the Directors of NLM and NIH, news from specific institutes or surrounding particular health topics, and even several accounts dedicated to providing health information in Spanish. Peruse some of these options to Follow, Fan and Connect with NLM on their website, including official listservs you can join. You can find even more outlets on the NIH page for Social Media & Outreach, which includes links to all of their Facebook, Twitter, Pinterest, LinkedIn, Instagram, YouTube, and many other social media accounts, as well as blogs, newsletters, RSS feeds, podcasts, text-message subscriptions, and even a few mobile applications!
From the service perspective, if your library or institution also utilizes social media to connect with your community, these channels can provide inspiration and quality resources to assist you in developing content. For instance, many of these organizations have created social media toolkits to promote health observances, target special population groups, or even promote important health topics like nutrition, physical activity, opioid addiction, and mental health. These toolkits can include post and tweet text, infographics, infocards, and even videos! They are also publicly available and free to use. Rather than spending time and effort to create your own, you can download or copy these in a ready-to-post format. Here are just a few resources to get you thinking about the possibilities:
So, what's the buzz about social media? It provides a plethora of platforms to promote health information to your population or community, and easy access to updates from NLM, NIH, and other quality sources. Be sure to follow NNLM MAR on Twitter, like us on Facebook, or subscribe to MAR Postings for the latest updates on training, funding, and activities happening in the Middle Atlantic Region.
Did you develop a social media campaign as part of an outreach project? You can also share your story with us to receive a Member spotlight on the MARquee, highlighting your activities. Happy tweeting!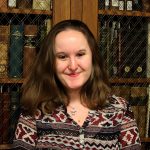 ABOUT Hannah Sinemus
Hannah Sinemus is the Web Experience Coordinator for the Middle Atlantic Region (MAR). Although she updates the MAR web pages, blog, newsletter and social media, Hannah is not the sole author of this content. If you have questions about a MARquee or MAReport posting, please contact the Middle Atlantic Region directly at nnlmmar@pitt.edu.
Email author View all posts by Hannah Sinemus