Weekly Postings
Posted by Hannah Sinemus on August 25th, 2017 Posted in: Weekly Postings

---
See something of interest? Please share our postings with colleagues in your institutions!
Spotlight
Update your membership record today! If you have completed the renewal process before Friday, July 21, you can expect to receive your membership certificate by the end of August. If you have not yet verified that your organization's record is up-to-date, check out our Membership renewal flyer for more information.
National Preparedness Month begins September 1! Visit the Ready Campaign web page to learn about this year's theme, "Disasters Don't Plan Ahead. You Can" and check out the 2017 promotional toolkit which includes graphics, social media content, free publications, and more!
National Network of Libraries of Medicine News
Ongoing: NNLM MAR is seeking 5 libraries from our region (NY/NJ/PA/DE) to join a pilot program that will provide training, tools and strategies for medical libraries seeking to develop research data management services. Read the MARquee posting for details, or watch the recording of our latest Boost Box session, Facilitating the Development of Research Data Management Services at Health Sciences Libraries, to learn more about this opportunity directly from the NYU program facilitators!
Immunization Resources in Multiple Languages – MARquee News Highlights
Opioid Crisis Town Hall: Library Needs and Responses – SEA Currents
Utilization of checklists in the clinical setting to improve patient safety – Blogadillo, News from SCR
Tech Tools I learned about at Summer Camp – NTO News
New on YouTube: Caring for the Mind: Providing Mental Health Information At Your Library
National Library of Medicine/National Institutes of Health News
Ah, but I was so much older then / I'm younger than that now – NLM Musings from the Mezzanine, Innovations in Health Information from the Director of the U.S. National Library of Medicine
Edgar Ulmer, The NTA, and the Power of Sermonic Medicine – Circulating Now, from the Historical Collections of the National Library of Medicine
NIH Family Members Give Back: Rebecca Shlafer – NIH Director's Blog
DataMed3.0: A Search Engine and API to Find Biomedical Data – DataScience@NIH, Driving Discovery Through Data
NLM and NNLM Educational Opportunities
All are webinars, unless noted. Please note that we have a new class registration system which requires obtaining an NNLM account prior to registration. Learn how to register for classes from the NTO.
NNLM and NLM classes are free and open to all. Please feel free to share these opportunities!
Will Duct Tape Cure My Warts? Examining Complementary and Alternative Medicine – August 28-October 2, 2017 – Sponsored by SEA, the goal of this asynchronous online class is to increase understanding of Complementary and Alternative Medicine (CAM). Students will learn the history of CAM and its impact on medical practices. They will learn how CAM is used, how to avoid "bad science" and how to look up evidence of the effectiveness of CAM therapies.
NCBI Hackathons, a framework for rapid prototyping of pipelines for bioinformatics, biomedical informatics and genomics – August 30, 12:00-12:30 PM ET – NCBI regularly organizes hackathons throughout the United States, where participants work in teams to apply their data science experience with public datasets. In this NCBI Minute, you will hear highlights from recent hackathons, see examples of the software created in these events, and learn how you can participate in future hackathons.
PubMed for Librarians: Introduction to PubMed (link removed) – September 5, 1:00-2:30 PM ET – Join NTO for this class to learn about the difference between PubMed and MEDLINE, how to run a basic PubMed search, assess your search results, analyze search details, customize PubMed with My NCBI, search for a known citation; plus, brief introductions to MeSH, automatic term mapping, search tags and subheadings.
Libraries Transform: Health Literacy Toolkit – September 14, 2:00-3:00 PM ET – October is Health Literacy Month! The American Library Association (ALA) and the National Network of Libraries of Medicine have created a Health Literacy Month toolkit for the Libraries Transform campaign. Join Amanda J. Wilson (NNLM) and Jeff Julian (ALA) as they discuss NNLM's mission to support health literacy efforts in libraries and explain how to use the key messages, data, and marketing materials to promote health literacy at your library. Hosted by NNLM MAR.
Special opportunity! Helping Patients and Health Care Consumers Understand Precision Medicine Webinar – September 28, 2:00-4:00 PM ET – NNLM MAR will be hosting an in-person viewing of the Medical Library Association webinar "Helping Patients and Health Care Consumers Understand Precision Medicine Webinar" at Duquesne University, Pittsburgh, PA. The 90 minute webinar will be followed by a 30 minute in-person discussion on NLM and NNLM precision medicine initiatives. NNLM MAR has purchased a site license for 25 attendees who will receive 1.5 MLA CE.
Other Items of Interest
Job Postings:
Data Services Librarian (link removed), Health Sciences Library System, University of Pittsburgh, Pittsburgh, PA
Head, Dental Library, University of Pennsylvania, Philadelphia, PA
The Jennie King Mellon Library at Chatham University in Pittsburgh, PA is seeking two part-time Reference Associates. email jausel@chatham.edu for more details.
Original Cataloger – Monographs Team, Penn State Cataloging and Metadata Services, University Park, PA
Providing a State-by-State Picture of the Nation's Opioids Crisis – AHRQ Views
Share your story with us! NNLM MAR is always interested in learning about health outreach projects and activities that are happening in Pennsylvania, New York, New Jersey and Delaware.
---
MAR Postings is a comprehensive weekly news series authored by the National Network of Libraries of Medicine, Middle Atlantic Region (NNLM MAR)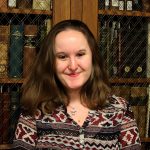 ABOUT Hannah Sinemus
Hannah Sinemus is the Web Experience Coordinator for the Middle Atlantic Region (MAR). Although she updates the MAR web pages, blog, newsletter and social media, Hannah is not the sole author of this content. If you have questions about a MARquee or MAReport posting, please contact the Middle Atlantic Region directly at nnlmmar@pitt.edu.
Email author View all posts by Hannah Sinemus