Health Information Resources for Disaster Relief and Preparedness
Posted by Hannah Sinemus on August 29th, 2017 Posted in: Consumer Health, Disaster / Emergency Preparedness, Education, Health Professionals, Outreach, Public Health

---
With the impact of Hurricane Harvey, many of us are thinking about what might happen if such a disaster were to affect our communities. We plan for the day-to-day operations of our institutions, but many organizations do not have a plan in place for events that may negatively impact their entire community, city, or state. The good news is you can start planning today, to be prepared in the face of a natural disaster. Libraries, hospitals and academic institutions are often on the front lines of providing information and assistance during these frightening times, so don't wait! Start the discussion today to implement a disaster plan, using some of the resources below. Looking for more information or assistance in developing a plan? Contact us to set up a consultation – we can connect you with high quality resources for developing your disaster plan.
National Library of Medicine (NLM) Health Information Guides via the Disaster Information Management Research Center (DIMRC):
Resources in Spanish and other languages from the National Library of Medicine:
Mobile and web apps:
Resources from the Assistant Secretary for Preparedness & Response (ASPR):
Other Resources:
For information specific to the Middle Atlantic Region (NY/NJ/PA/DE), check out the NNLM MAR Disaster & Emergency Preparedness Resource Guide.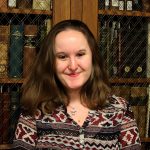 ABOUT Hannah Sinemus
Hannah Sinemus is the Web Experience Coordinator for the Middle Atlantic Region (MAR). Although she updates the MAR web pages, blog, newsletter and social media, Hannah is not the sole author of this content. If you have questions about a MARquee or MAReport posting, please contact the Middle Atlantic Region directly at nnlmmar@pitt.edu.
Email author View all posts by Hannah Sinemus