Weekly Postings
Posted by Hannah Sinemus on September 8th, 2017 Posted in: Weekly Postings

---
See something of interest? Please share our postings with colleagues in your institutions!
Spotlight
September is National Preparedness Month! Visit the Ready Campaign web page to learn about this year's theme, "Disasters Don't Plan Ahead. You Can" and check out the 2017 promotional toolkit which includes graphics, social media content, free publications, and more!
Read the Summer 2017 issue of The MAReport! In this issue, Academic Coordinator Elaina Vitale writes about her experience at the Evidence Based Library & Information Conference in Philadelphia!
Renew your membership today! If you have not yet verified that your organization's record is up-to-date, check out our recent blog post about the benefits of renewal and NNLM Membership.
National Network of Libraries of Medicine News
Ongoing: the Middle Atlantic Region (MAR) is still accepting applications for funding! Check out a recent post from Executive Director Kate Flewelling about our open awards, and helpful tips to assist with your application.
What's in your Chemical Backyard? – NTO News
Postcard from Houston – NEO Shop Talk
New on YouTube:
National Library of Medicine/National Institutes of Health News
Larry Weed's Legacy and the Next Generation of Clinical Decision Support – NLM Musings from the Mezzanine, Innovations in Health Information from the Director of the U.S. National Library of Medicine
You, Too, Can Be a Rockstar Medical Librarian – NLM in Focus, a Look Inside the U.S. National Library of Medicine
– Circulating Now, from the Historical Collections of the National Library of Medicine
Creative Minds: Exploring the Role of Immunity in Hypertension – NIH Director's Blog
How do you keep up with data science methods? – DataScience@NIH, Driving Discovery Through Data
NLM Announces Future Plans of 2016-2017 Associate Fellows – Three of the four will continue on for a second year of the Associate Fellowship Program in libraries in New York, Georgia, and Maryland. The fourth Associate Fellow is continuing her career in North Carolina.
NLM and NNLM Educational Opportunities
All are webinars, unless noted. Please note that we have a new class registration system which requires obtaining an NNLM account prior to registration. Learn how to register for classes from the NTO.
NNLM and NLM classes are free and open to all. Please feel free to share these opportunities!
Libraries Transform: Health Literacy Toolkit – September 14, 2:00-3:00 PM ET – October is Health Literacy Month! The American Library Association (ALA) and the National Network of Libraries of Medicine have created a Health Literacy Month toolkit for the Libraries Transform campaign. Join Amanda J. Wilson (NNLM) and Jeff Julian (ALA) as they discuss NNLM's mission to support health literacy efforts in libraries and explain how to use the key messages, data, and marketing materials to promote health literacy at your library. Hosted by NNLM MAR.
I'm a Librarian, Not a Doctor! Providing Health Information to Public Library Customers – September 18, 2:30-4:00 PM ET – Medical questions are among the most dreaded at any public library service desk: How do I ask for more information without prying? What databases and books do I need in my library, and how do I use them? How do I know a website contains reliable information? What if I just can't find the answer? Join GMR for this webinar to discover the reference desk basics for answering medical questions, where (and how) to draw the line, and when and where to refer your patrons.
Beyond Books: Public libraries address the social determinants of health – September 20, 12:00-1:00 PM Et – Sponsored by MCR, join this webinar with Anna Morgan from the Healthy Library Initiative as she discusses public libraries, their influence on social determinants of health, and their importance for community well-being. The Healthy Library Initiative has worked with Philadelphia area public libraries in identifying how the libraries address social determinants of health and how they can build on those programs.
Special opportunity! Helping Patients and Health Care Consumers Understand Precision Medicine Webinar – September 28, 2:00-4:00 PM ET – NNLM MAR will be hosting an in-person viewing of the Medical Library Association webinar "Helping Patients and Health Care Consumers Understand Precision Medicine Webinar" at Duquesne University, Pittsburgh, PA. The 90 minute webinar will be followed by a 30 minute in-person discussion on NLM and NNLM precision medicine initiatives. NNLM MAR has purchased a site license for 25 attendees who will receive 1.5 MLA CE.
Making Sense of Numbers: Understanding Risks and Benefits. Learning How to Communicate Health Statistics – October 11, 2:00-3:30 PM ET – Numeracy literacy is not only a problem for individuals receiving health information but also for those providing information that contain numbers. Hosted by MAR, this class is a basic introduction for anyone who wants to understand how to communicate health information that involves numeracy. The purpose of this class is to understand risk and benefits from a layman's perspective and to understand that the communication of numbers must be clear and easy to understand.
Other Items of Interest
Job Postings:
Reference and Technology Librarian (link removed), Penn State Knowledge Commons, University Park, PA
Original Cataloger, Monographs Team, Penn State Cataloging and Metadata Services, University Park, PA
The Jennie King Mellon Library at Chatham University in Pittsburgh, PA is seeking two part-time Reference Associates. email jausel@chatham.edu for more details.
Discovery & Library Analytics Librarian, Gumberg Library, Duquesne University, Pittsburgh, PA
Part-time Research and Instruction Librarian, Gumberg Library, Duquesne University, Pittsburgh, PA
Share your story with us! NNLM MAR is always interested in learning about health outreach projects and activities that are happening in Pennsylvania, New York, New Jersey and Delaware.
---
MAR Postings is a comprehensive weekly news series authored by the National Network of Libraries of Medicine, Middle Atlantic Region (NNLM MAR)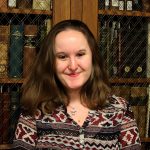 ABOUT Hannah Sinemus
Hannah Sinemus is the Web Experience Coordinator for the Middle Atlantic Region (MAR). Although she updates the MAR web pages, blog, newsletter and social media, Hannah is not the sole author of this content. If you have questions about a MARquee or MAReport posting, please contact the Middle Atlantic Region directly at nnlmmar@pitt.edu.
Email author View all posts by Hannah Sinemus