Weekly Postings
Posted by Hannah Sinemus on September 22nd, 2017 Posted in: Weekly Postings

---
See something of interest? Please share our postings with colleagues in your institutions!
Spotlight
NNLM MAR has a new Health Professions Coordinator, Erin Seger! See our recent blog post to learn more about Erin.
Check out the Summer 2017 issue of The MAReport! In this issue, Executive Director Kate Flewelling writes about MAR travel, including conferences where you can meet with our coordinators in-person! Read the article to learn more.
Renew your membership today! If you have not yet verified that your organization's record is up-to-date, see our recent blog post about the benefits of renewal and NNLM Membership. Are you having trouble creating an NNLM account? If you have received an error message such as, "email address already in use," contact us for assistance.
National Network of Libraries of Medicine News
NNLM and ALA have partnered through the Libraries Transform campaign to create a new Health Literacy Toolkit. The Toolkit contains key messages, data, and marketing materials to promote health literacy at your library.
Ongoing: the Middle Atlantic Region (MAR) is still accepting applications for funding! Check out a recent post from Executive Director Kate Flewelling about our open awards, and helpful tips to assist with your application.
A New Training Program: Biomedical and Health Research Data Management for Librarians – NTO News
Results-Based Accountability and Outcomes-Based Evaluation: Same Thing? – NEO Shop Talk
National Library of Medicine/National Institutes of Health News
Today (September 22) is the deadline for responding to the RFI to Inform Plans for Child Enrollment in the All of Us Research Program.
The Rise of Computational Linguistics Geeks – NLM Musings from the Mezzanine, Innovations in Health Information from the Director of the U.S. National Library of Medicine
Director of National Science Foundation Speaks at Annual Lindberg-King Lecture – NLM in Focus, a Look Inside the U.S. National Library of Medicine
Lenox Hill Hospital's Modernization Captured in Photographs – Circulating Now, from the Historical Collections of the National Library of Medicine
Snapshots of Life: Color Coding the Hippocampus – NIH Director's Blog
NLM and Publishers Launch Emergency Access Initiative – granting free access to books and journals for libraries impacted by Hurricanes Harvey and Irma. Expanded to include Hurricane Maria and the earthquakes in Mexico.
NLM and NNLM Educational Opportunities
All are webinars, unless noted. Please note that we have a new class registration system which requires obtaining an NNLM account prior to registration. Learn how to register for classes from the NTO.
NNLM and NLM classes are free and open to all. Please feel free to share these opportunities!
An Introduction to Data Visualization – September 25, 1:00-2:30 PM ET – Are you interested in learning about data visualization? Sponsored by SEA, this webinar will provide an introduction to data visualization, concepts on visually represented data, design techniques, and different tools to which you can use to help develop your data visualizations.
Special opportunity! Helping Patients and Health Care Consumers Understand Precision Medicine Webinar – September 28, 2:00-4:00 PM ET – NNLM MAR will be hosting an in-person viewing of the Medical Library Association webinar "Helping Patients and Health Care Consumers Understand Precision Medicine Webinar" at Duquesne University, Pittsburgh, PA. The 90 minute webinar will be followed by a 30 minute in-person discussion on NLM and NNLM precision medicine initiatives. NNLM MAR has purchased a site license for 25 attendees who will receive 1.5 MLA CE.
Making Sense of Numbers: Understanding Risks and Benefits. Learning How to Communicate Health Statistics – October 11, 2:00-3:30 PM ET – Numeracy literacy is not only a problem for individuals receiving health information but also for those providing information that contain numbers. Hosted by MAR, this class is a basic introduction for anyone who wants to understand how to communicate health information that involves numeracy. The purpose of this class is to understand risk and benefits from a layman's perspective and to understand that the communication of numbers must be clear and easy to understand.
From Problem to Prevention: Evidence-Based Public Health – October 11, 2:00-3:00 PM ET – Curious about evidence-based public health (EBPH) but not sure where to start? Join MAR to learn the basics of evidence-based public health (EBPH) and highlighted essentials of the EBPH process such as identifying the problem, forming a question, searching the literature, and evaluating the intervention.
LinkOut for Libraries: From Icons to Full Text and Everything in Between – October 18, 1:00-2:00 PM ET – Join this NLM webinar that will go back to the basics of LinkOut, to learn how to get the most of your library's service. Take an inside look at the three NLM linking services, LinkOut, Outside Tool, and LinkOut Local, and how they differ. Learn why multiple icons display on citations in PubMed and how to see only the ones you want.
Other Items of Interest
Job Postings:
Senior Medical Librarian, Lehigh Valley Health Network, Allentown, PA
All of Us Community Engagement Coordinator (link removed), NNLM MAR, University of Pittsburgh Health Sciences Library System (HSLS), Pittsburgh, PA
AHRQ's Role in Combating Obesity – AHRQ Views
Earlier this week, Lydia Collins attended a public forum on the opioid crisis at the Reading (PA) Public Library. Check out the brief video on this session to learn more.
Hurricane Harvey: Voices from the Storm – MLA News, article submission from the NNLM South Central Region
Communicating in an Emergency – We ♥ [love] Health Literacy blog
Share your story with us! NNLM MAR is always interested in learning about health outreach projects and activities that are happening in Pennsylvania, New York, New Jersey and Delaware.
---
MAR Postings is a comprehensive weekly news series authored by the National Network of Libraries of Medicine, Middle Atlantic Region (NNLM MAR)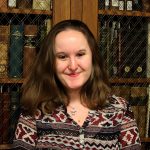 ABOUT Hannah Sinemus
Hannah Sinemus is the Web Experience Coordinator for the Middle Atlantic Region (MAR). Although she updates the MAR web pages, blog, newsletter and social media, Hannah is not the sole author of this content. If you have questions about a MARquee or MAReport posting, please contact the Middle Atlantic Region directly at nnlmmar@pitt.edu.
Email author View all posts by Hannah Sinemus