Community Health Maps: Using Mapping Tools during Disasters
Posted by Hannah Sinemus on September 25th, 2017 Posted in: Disaster / Emergency Preparedness, Education

---
The Center for Public Service Communications and its partner Bird's Eye View, together with the National Library of Medicine (NLM), have developed the Community Health Maps (CHM) initiative. CHM's premise is that community-based organizations, environmental health groups, public health agencies, and emergency management departments are in a better position to serve their populations when they are able to collect and maintain their own data, rather than relying solely on national or state agencies, or majority-institution partners to provide data to them. CHM has dedicated a number of resources and trainings to train students, teachers, community members, and researchers to empower and utilize these resources. This webinar will provide an overview of the tools on the CHM blog, and give an idea on how attendees can begin utilizing these tools during disaster response.
This Disaster Information Specialist webinar is free and open to everyone – please share broadly!
When: October 12, 2017, 1:30 PM ET
Speakers: John Scott is the President of Center for Public Service Communications. John provides guidance and expertise to individuals, communities and public sector organizations in the area of telecommunications and information technologies in order to improve the collection and sharing of scientific, technical and community knowledge.
Kurt Menke is a Certified GIS Professional (GISP) who has been working with public health applications of GIS for the last 15 years. Kurt is an avid open source GIS proponent, recently authoring Mastering QGIS for Packt Publishing and Discover QGIS through Locate Press. He is an experienced FOSS4G educator and is a co-author of the GeoAcademy. In 2015 he was awarded the Global Educator of the Year Team Award by GeoForAll as part of the GeoAcademy team.
Access the webinar:
Meeting URL (Open in Internet Explorer browser): https://nih.webex.com/nih/onstage/g.php?MTID=ed0df94a8445d445bbbd5276edc553b51
Event Key: 1234
Audio conference information:
When you log in, you will be given a choice of Audio Connections. We suggesting using the "Call Using the Computer" (VOIP) option to participate in the webinar.
If you cannot use VOIP option:
Select "Call Me" to receive a call back and provide your phone number.
OR Select "I Will Call In" and enter the number below and then the access code.
Call-in toll number (US/Canada): 1-650-479-3208
Access code: 624 327 814
If asked for your Attendee ID Number and you do not see one appear on the screen, just hit # on your phone and you will be connected.
For more information on this and past meetings, see the Disaster Info Specialist Program Webinars page from DIMRC.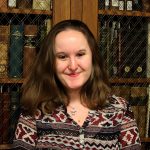 ABOUT Hannah Sinemus
Hannah Sinemus is the Web Experience Coordinator for the Middle Atlantic Region (MAR). Although she updates the MAR web pages, blog, newsletter and social media, Hannah is not the sole author of this content. If you have questions about a MARquee or MAReport posting, please contact the Middle Atlantic Region directly at nnlmmar@pitt.edu.
Email author View all posts by Hannah Sinemus