#OpioidAwareChat for Recovery Month
Posted by Hannah Sinemus on September 27th, 2017 Posted in: Consumer Health, Disaster / Emergency Preparedness, Education, Health Professionals, News from NLM/NIH, Public Health

---
September is National Recovery Month.  Join our colleagues for a Twitter chat on September 29 from 2-3pm ET to learn how stigma against opioid use disorder can impact recovery and more by following #OpioidAwareChat.  NIH Director Dr. Francis Collins, NIDA Director Dr. Nora Volkow, NINDS Director Dr. Walter J. Koroshetz, special guest American Society of Addiction Medicine, and several other sections of the National Institutes of Health (NIH) and the US Department of Health and Human Services (HHS) will be responding to questions about the opioid crisis and how the government is working to combat it.
Check the Opiate Addiction and Treatment guide from the National Library of Medicine for more resources on opioid use disorder and treatment.
Chat Questions:
Q1: What are opioids?
Q2: What is opioid misuse? What is opioid addiction?
Q3: How big a problem is opioid addiction & overdose? How can we prevent overdoses?
Q4: How did opioid misuse/addiction become such a crisis in the U.S.?
Q5: There is stigma against opioid addiction. How does stigma impact people with opioid use disorder?
Q6: How can we help to decrease stigma against opioid use disorder?
Q7: Are some people more vulnerable/at risk for addiction to opioids than others? Why?
Q8: What are the current best strategies for treatment of addiction to opioids?
Q9: What is Medication assisted Treatment (MAT)? Why is MAT not just replacing one addiction with another?
Q10: What can government and other organizations do to address the opioid crisis in the U.S.?
Q11: Where can people get information/help for preventing and treating opioid use disorder?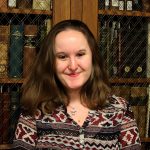 ABOUT Hannah Sinemus
Hannah Sinemus is the Web Experience Coordinator for the Middle Atlantic Region (MAR). Although she updates the MAR web pages, blog, newsletter and social media, Hannah is not the sole author of this content. If you have questions about a MARquee or MAReport posting, please contact the Middle Atlantic Region directly at nnlmmar@pitt.edu.
Email author View all posts by Hannah Sinemus