Weekly Postings
Posted by Hannah Sinemus on September 29th, 2017 Posted in: Weekly Postings

---
See something of interest? Please share our postings with colleagues in your institutions!
Spotlight
The University of Pittsburgh Health Sciences Library System (HSLS) invites applications for the newly created position of All of Us Community Engagement Coordinator for the Middle Atlantic Region of the National Network of Libraries of Medicine (NNLM MAR). View the full posting for more information about the position.
Check out the Summer 2017 edition of The MAReport! In this issue, Education & Health Literacy Coordinator Michelle Burda talks about NNLM MAR's ongoing partnership with the Delaware Medical Reserve Corps (DMRC), and our collaborative efforts on the Disaster Recovery for Delaware Summit. Read the full article to learn more.
Renew your membership today! If you have not yet verified that your organization's record is up-to-date, see our recent blog post about the benefits of renewal and NNLM Membership. Are you having trouble creating an NNLM account? If you have received an error message such as, "email address already in use," contact us for assistance.
National Network of Libraries of Medicine News
The Fall 2017 offering for the Health Sciences Library Association of New Jersey (HSLANJ) Group Licensing Initiative (GLI) is now available. NNLM MAR members are eligible to participate! The deadline to apply for the Fall offer is Friday, November 17. Learn more.
NNLM and ALA have partnered through the Libraries Transform campaign to create a new Health Literacy Toolkit. The Toolkit contains key messages, data, and marketing materials to promote health literacy at your library.
Ongoing: the Middle Atlantic Region (MAR) is still accepting applications for funding! Check out a recent post from Executive Director Kate Flewelling about our open awards, and helpful tips to assist with your application.
Because People Aren't Gold Fish: AEA Audience Engagement Strategies – NEO Shop Talk
National Library of Medicine/National Institutes of Health News
NIH MedlinePlus Magazine: If your library subscribed and missed the last delivery of the NIH MedlinePlus Magazine (Summer 2017 edition) you will need to re-subscribe for bulk delivery. NIH MedlinePlus Magazine is an excellent way to introduce members of your community to medical research with trusted health information stories from NIH scientists, famous individuals, as well as everyday people who have turned to NIH for medical assistance. Order NIH MedlinePlus for your library today!
One Library, Many Worlds – NLM Musings from the Mezzanine, Innovations in Health Information from the Director of the U.S. National Library of Medicine
Meet Dr. Esther Sternberg, NLM's New Board of Regents Chair – NLM in Focus, a Look Inside the U.S. National Library of Medicine
– Circulating Now, from the Historical Collections of the National Library of Medicine
– NIH Director's Blog
Better Data, Better Decisions: Highlights from the 10th Plenary Meeting of the Research Data Alliance – DataScience@NIH, Driving Discovery Through Data
New Health Topic on MedlinePlus: Alcohol Use Disorder (AUD) Treatment
NLM and NNLM Educational Opportunities
All are webinars, unless noted. Please note that we have a new class registration system which requires obtaining an NNLM account prior to registration. Learn how to register for classes from the NTO.
NNLM and NLM classes are free and open to all. Please feel free to share these opportunities!
Combatting Information Fatigue: Health Information Resources for Veterans – October 2-October 30, 2017 -Veterans and their families need reliable health information resources and training to locate health information that is sensitive and pertinent to their needs. Sponsored by SEA, this asynchronous online course will cover resources for finding information on general health conditions, mental health resources including those for post-traumatic stress disorder (PTSD), family issues, substance abuse, amputations, support groups and more. Additionally, this class will prepare participants to find and assess other veterans' health resources.
NCBI Minute: Create, link, and share your bibliography: PubMed tools and ORCID identifiers for Authors – October 4, 12:00-12:30 PM ET – Disambiguating common author names is tough in any field, but if your published research is cited in PubMed, NCBI can help you find your citations, create a bibliography, and share your publication list with others. This webinar, will also cover the advantage of quickly registering for a free, unique identifier that will remain constant – even if your name changes.
Making Sense of Numbers: Understanding Risks and Benefits. Learning How to Communicate Health Statistics – October 11, 2:00-3:30 PM ET – Numeracy literacy is not only a problem for individuals receiving health information but also for those providing information that contain numbers. Hosted by MAR, this class is a basic introduction for anyone who wants to understand how to communicate health information that involves numeracy. The purpose of this class is to understand risk and benefits from a layman's perspective and to understand that the communication of numbers must be clear and easy to understand.
From Problem to Prevention: Evidence-Based Public Health – October 11, 2:00-3:00 PM ET – Curious about evidence-based public health (EBPH) but not sure where to start? Join MAR to learn the basics of evidence-based public health (EBPH) and highlighted essentials of the EBPH process such as identifying the problem, forming a question, searching the literature, and evaluating the intervention.
LinkOut for Libraries: From Icons to Full Text and Everything in Between – October 18, 1:00-2:00 PM ET – Join this NLM webinar that will go back to the basics of LinkOut, to learn how to get the most of your library's service. Take an inside look at the three NLM linking services, LinkOut, Outside Tool, and LinkOut Local, and how they differ. Learn why multiple icons display on citations in PubMed and how to see only the ones you want.
Other Items of Interest
Job Posting: Collection Development/E-Resources Librarian, Indiana University of Pennsylvania (IUP)

A New Era for TeamSTEPPS – AHRQ Views
Wanted: Library staff teams to participate in the EXCITE Transformation for Libraries, sponsored by the CT State Library with funding from IMLS. Apply now.
Webinar: From Beyond Our Borders: Providing Multilingual and Multicultural Health Information – October 4, 10:00-11:00 AM ET – This webinar is designed to assist health professionals and others who work with diverse populations in locating health information. The resources presented are selected for their emphasis on providing culturally relevant information in the preferred language of the population. Resources that provide background about cultural beliefs and other guidance for providing cross-cultural care will also be introduced. Hosted by the New Jersey Statewide Network for Cultural Competence (NJSNCC), Presented by NNLM MAR Executive Director, Kate Flewelling.
Share your story with us! NNLM MAR is always interested in learning about health outreach projects and activities that are happening in Pennsylvania, New York, New Jersey and Delaware.
---
MAR Postings is a comprehensive weekly news series authored by the National Network of Libraries of Medicine, Middle Atlantic Region (NNLM MAR)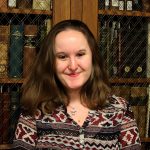 ABOUT Hannah Sinemus
Hannah Sinemus is the Web Experience Coordinator for the Middle Atlantic Region (MAR). Although she updates the MAR web pages, blog, newsletter and social media, Hannah is not the sole author of this content. If you have questions about a MARquee or MAReport posting, please contact the Middle Atlantic Region directly at nnlmmar@pitt.edu.
Email author View all posts by Hannah Sinemus