Weekly Postings
Posted by Hannah Sinemus on October 6th, 2017 Posted in: Weekly Postings

---
See something of interest? Please share our postings with colleagues in your institutions!
Spotlight
The University of Pittsburgh Health Sciences Library System (HSLS) invites applications for the newly created position of All of Us Community Engagement Coordinator for the Middle Atlantic Region of the National Network of Libraries of Medicine (NNLM MAR). View the full posting for more information about the position.
Renew your membership today! If you have not yet verified that your organization's record is up-to-date, see our recent blog post about the benefits of renewal and NNLM Membership. Are you having trouble creating an NNLM account? If you have received an error message such as, "email address already in use," contact us for assistance.
National Network of Libraries of Medicine News
The Fall 2017 offering for the Health Sciences Library Association of New Jersey (HSLANJ) Group Licensing Initiative (GLI) is now available. NNLM MAR members are eligible to participate! The deadline to apply for the Fall offer is Friday, November 17. Learn more.
Ongoing: the Middle Atlantic Region (MAR) is still accepting applications for funding! Check out a recent post from Executive Director Kate Flewelling about our open awards, and helpful tips to assist with your application.
My First Logic Model Experience – NEO Shop Talk
Call For Reviewers, Co-Teachers, and Mentors – NTO News
National Library of Medicine/National Institutes of Health News
Request for Information: on behalf of the National Institutes of Health (NIH), the National Library of Medicine (NLM) is seeking community input on new data science research initiatives that could address key challenges currently faced by researchers, clinicians, administrators, and others, in all areas of biomedical, social/behavioral and health-related research. Details.
NIH MedlinePlus Magazine: If your library subscribed and missed the last delivery of the NIH MedlinePlus Magazine (Summer 2017 edition) you will need to re-subscribe for bulk delivery. NIH MedlinePlus Magazine is an excellent way to introduce members of your community to medical research with trusted health information stories from NIH scientists, famous individuals, as well as everyday people who have turned to NIH for medical assistance. Order NIH MedlinePlus for your library today!
It Takes a Whole Library to Create a World of Data-powered Health – NLM Musings from the Mezzanine, Innovations in Health Information from the Director of the U.S. National Library of Medicine
Librarianpalooza! Medical Library Rock Stars Take the Stage – NLM in Focus, a Look Inside the U.S. National Library of Medicine
Gassed! – Circulating Now, from the Historical Collections of the National Library of Medicine
Creative Minds: Giving Bacteria Needles to Fight Intestinal Disease – NIH Director's Blog
PubMed Labs is now part of NCBI Labs – NCBI Insights, Providing Insights into NCBI Resources and the Science Behind Them
Check out the October 2017 edition of NIH News in Health! In this issue, read about finding healthy ways of coping with grief after loss, and learn the symptoms of brain tumors to know when to talk to your doctor about them.
NLM and NNLM Educational Opportunities
All are webinars, unless noted. Please note that we have a new class registration system which requires obtaining an NNLM account prior to registration. Learn how to register for classes from the NTO.
NNLM and NLM classes are free and open to all. Please feel free to share these opportunities!
Making Sense of Numbers: Understanding Risks and Benefits. Learning How to Communicate Health Statistics – October 11, 2:00-3:30 PM ET – Numeracy literacy is not only a problem for individuals receiving health information but also for those providing information that contain numbers. Hosted by MAR, this class is a basic introduction for anyone who wants to understand how to communicate health information that involves numeracy. The purpose of this class is to understand risk and benefits from a layman's perspective and to understand that the communication of numbers must be clear and easy to understand.
From Problem to Prevention: Evidence-Based Public Health – October 11, 2:00-3:00 PM ET – Curious about evidence-based public health (EBPH) but not sure where to start? Join MAR to learn the basics of evidence-based public health (EBPH) and highlighted essentials of the EBPH process such as identifying the problem, forming a question, searching the literature, and evaluating the intervention.
Grant Writing for Success: Preparing a NIH Grant Application – October 12, 1:00-2:00 PM ET – Are you a new or junior investigator? Do you assist in the preparation of the scientific portions of an application? If you answered "yes" to either question, then don't miss this webinar provided by NIH expert, Dr. Paula Strickland. She will be providing helpful tips and guidance on preparing an application for submission. Learn how to avoid the most common mistakes in writing grant applications and correct some typical misconceptions about the grant review process.
LinkOut for Libraries: From Icons to Full Text and Everything in Between – October 18, 1:00-2:00 PM ET – Join this NLM webinar that will go back to the basics of LinkOut, to learn how to get the most of your library's service. Take an inside look at the three NLM linking services, LinkOut, Outside Tool, and LinkOut Local, and how they differ. Learn why multiple icons display on citations in PubMed and how to see only the ones you want.
Grants and Proposal Writing – October 30-November 27, 2017 – Sponsored by SEA, this asynchronous online course for beginners presents a general overview of the grant and funding processes, as well as the level of detail required in a successful proposal. Each component of the grant writing process will be addressed, including: documenting the need; identifying the target population; writing measurable objectives; developing a work plan, an evaluation plan and dissemination plan.
Working Together: Building a Library and Public Health Community Partnership For Patient Empowerment – November 14, 2:00-3:00 PM ET – How did Albany Medical College's (AMC) Schaffer Library of Health Sciences (SLHS) and Division of Community Outreach and Medical Education (DivCOME) partner with each other as well as with community-based organizations and public libraries to empower patients and librarians through community and professional development workshops? Join MAR for this one-hour presentation on how existing relationships can be leveraged to build a successful outreach program.
Other Items of Interest
Job Postings:

Discovery Services Librarian, SUNY Upstate Health Sciences Library, Syracuse, NY
Manager of Library Services (link removed), Samaritan Medical Center, Watertown, NY
Associate Director (link removed), Coordinator for Innovative Technology Services, Harrell Health Sciences Library, Penn State Hershey, PA
Oncology Consumer Health Librarian, The Samuel J. Wood Library and The C.V. Starr Biomedical Information Center, Manhattan, NY
Discovery & Library Analytics Librarian, Gumberg Library, Duquesne University, Pittsburgh, PA
Assistant Learning Management System Administrator/Developer (link removed), Health Sciences Library System, University of Pittsburgh, PA
Lead Learning Management System Administrator/Developer (link removed), Health Sciences Library System, University of Pittsburgh, PA
Widening the Circle of Support for Learning Health Systems – AHRQ Views
Special Opportunity: Federal agency partners invite communities to apply for technical assistance to help communities revitalize their economy, improve health, and protect the environment:
Local Foods, Local Places helps communities reinvest in existing neighborhoods and revitalize downtowns through the development of local food systems. To date, nearly 80 communities have benefited from assistance with support from EPA, the U.S. Department of Agriculture, the Centers for Disease Control and Prevention, the U.S. Department of Transportation, the U.S. Department of Housing and Urban Development, the Appalachian Regional Commission, and the Delta Regional Authority. Learn how to apply.
Healthy Places for Healthy People helps community leaders and health care partners focus on health as an economic driver and catalyst for downtown and neighborhood revitalization. Health care partners include community health centers (including Federally Qualified Health Centers), nonprofit hospitals, and other health care facilities. To date, 10 communities have benefited from assistance with support from EPA and the Appalachian Regional Commission. Healthy Places for Healthy People provides assistance for communities that are economically challenged, including those in rural Appalachia. Learn how to apply.
Share your story with us! NNLM MAR is always interested in learning about health outreach projects and activities that are happening in Pennsylvania, New York, New Jersey and Delaware.
---
MAR Postings is a comprehensive weekly news series authored by the National Network of Libraries of Medicine, Middle Atlantic Region (NNLM MAR)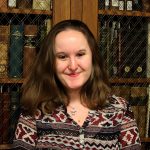 ABOUT Hannah Sinemus
Hannah Sinemus is the Web Experience Coordinator for the Middle Atlantic Region (MAR). Although she updates the MAR web pages, blog, newsletter and social media, Hannah is not the sole author of this content. If you have questions about a MARquee or MAReport posting, please contact the Middle Atlantic Region directly at nnlmmar@pitt.edu.
Email author View all posts by Hannah Sinemus