Finding a Foothold for Hospital Librarians in Big Data
Posted by Hannah Sinemus on October 19th, 2017 Posted in: Data Science, Education

---
In the NNLM Big Data in Healthcare: Exploring Emerging Roles course, we asked participants, as they progressed through the course to consider the following questions: Do you think health sciences librarians should get involved with big data in healthcare? Where should librarians get involved, if you think they should? If you think they should not, explain why. You may also combine a "should/should not" approach if you would like to argue both sides. NNLM will feature responses from different participants over the coming weeks.
---
Written by Emily Schon, MLIS, AHIP, Librarian, Boston Children's Hospital
"Big Data" seems to be a term used everywhere – from giant purchasing sites like Amazon and streaming services like Netflix, to government agencies and universities. It certainly seems useful to look at giant amounts of data, analyze it, and see how it can project outcomes or improve users' experiences. Thanks to this growing trend, hospitals are making great strides toward utilizing Big Data. Many are now collecting and storing enormous amounts of data about their patients, which data scientists and other individuals around the hospital can utilize to improve and support clinical care.
As long-standing brokers of information, hospital librarians would seem to have a natural role in this new era of big data. Librarians possess many of the skills (e.g. data organization, management, etc.) that are and will be increasingly important in this realm. Yet, as things stand now, hospital librarians have neither the time nor the resources to add such a "big" responsibility to an already lengthy list of duties. Additionally, many hospitals do not include librarians in big data initiatives, such as EMR/EHR, where their skills could be most utilized to help change clinical decision making and ultimately clinical practice.
But that doesn't mean this will always be the case. As big data becomes increasingly critical to hospital business – from clinical research to hospital operations – library departments could very well reorganize in order to prioritize the management of big data. For instance, dedicated librarians with skills and experience in data science could fill this role in hospitals. As hospitals' big data efforts continue to grow, interdepartmental efforts may become more cohesive and integrated, and librarians will gain access to important parts along the whole big data process.  And it goes without saying that hospital librarians would need to be compensated at a level comparable to data scientists in order to attract top talent once they reach this point.
In the meantime, hospital librarians can make small measures to support data scientists and other researchers in their big endeavors hospital-wide. It would be worthwhile for hospital medical librarians to help researchers understand and prepare for sharing mandates, which would include finding repositories for data and providing guidance on where and how to share data in a reproducible/preservable manner. Librarians can do this through individual meetings and small classes that fit in with other daily operations, or by creating or adding to resource guides or pages on library websites. Librarians can also create general overview guides on what big data is, along with best practices, definitions, links to tools commonly used in big data, and suggested readings.
For the librarian who has more time, they can become better versed in statistical analysis tools (SAS, SPSS, R, Python, etc.) to provide instruction or assist researchers working on datasets on a consultation basis, similar to how they may assist with literature searches. They can also develop relationships with other departments, such as research computing groups within a hospital, to collaborate and find other fits for helping researchers in this manner.
Given the limited time and resources of many hospital librarians, and the often compartmentalized nature of hospitals, it is up to the hospital medical librarian to find and create a "role" within the world of hospital big data if one is desired. Librarians can draw upon their skillsets already in place, such as their superb organization and management skills, teaching, searching, and preservation. Since big data is a vast, quickly growing, and important field, it seems a natural fit for a librarian. But perhaps, for now, the role of the hospital librarian should only be a small role – one to start and find a foothold, and later look to grow.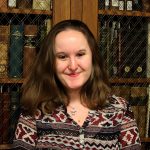 ABOUT Hannah Sinemus
Hannah Sinemus is the Web Experience Coordinator for the Middle Atlantic Region (MAR). Although she updates the MAR web pages, blog, newsletter and social media, Hannah is not the sole author of this content. If you have questions about a MARquee or MAReport posting, please contact the Middle Atlantic Region directly at nnlmmar@pitt.edu.
Email author View all posts by Hannah Sinemus