Weekly Postings
Posted by Hannah Sinemus on October 27th, 2017 Posted in: Weekly Postings

---
See something of interest? Please share our postings with colleagues in your institutions!
Spotlight
New funding available! The National Network of Libraries of Medicine, Middle Atlantic Region, is pleased to announce a new round of funding for health information outreach, health literacy initiatives, emergency preparedness partnerships and health sciences library projects. Applications will be due by COB on December 1. See a recent blog post from Executive Director, Kate Flewelling for details, or review our funding opportunities and start your application today!
Apply Today! Health science librarians are invited to participate in a rigorous online biomedical and health research data management training course, sponsored by the National Library of Medicine (NLM) and the National Network of Libraries of Medicine Training Office (NTO). Details.
National Network of Libraries of Medicine News
The Fall 2017 offering for the Health Sciences Library Association of New Jersey (HSLANJ) Group Licensing Initiative (GLI) is now available. NNLM MAR members are eligible to participate! The deadline to apply for the Fall offer is Friday, November 17. Learn more.
Renew your membership today! If you have not yet verified that your organization's record is up-to-date, see our recent blog post about the benefits of renewal and NNLM Membership. Are you having trouble creating an NNLM account? If you have received an error message such as, "email address already in use," contact us for assistance.
Perspectives of Librarian Involvement in the Use of Big Data and Data Science – MARquee News Highlights
Social Exchange Theory and Questionnaires Part 2: Communication and Distribution – NEO Shop Talk
New on YouTube: From Problem to Prevention: Evidence-Based Public Health
National Library of Medicine/National Institutes of Health News
Essential and Invisible – NLM Musings from the Mezzanine, Innovations in Health Information from the Director of the U.S. National Library of Medicine
Back Stage with More Librarian Rock Stars – NLM in Focus, a Look Inside the U.S. National Library of Medicine
Studies of Dogs, Mice, and People Provide Clues to OCD – NIH Director's Blog
NLM's PubMed Central Celebrates Open Access Week: We're Open in Support of Research, Innovation, and Discovery – DataScience@NIH, Driving Discovery Through Data
NLM and NNLM Educational Opportunities
All are webinars, unless noted. Please note that we have a new class registration system which requires obtaining an NNLM account prior to registration. Learn how to register for classes from the NTO.
NNLM and NLM classes are free and open to all. Please feel free to share these opportunities!
Grants and Proposal Writing – October 30-November 27, 2017 – Sponsored by SEA, this asynchronous online course for beginners presents a general overview of the grant and funding processes, as well as the level of detail required in a successful proposal. Each component of the grant writing process will be addressed, including: documenting the need; identifying the target population; writing measurable objectives; developing a work plan, an evaluation plan and dissemination plan.
Cool Creative Communications: Dazzling Data Visualization – October 30-December 8, 2017 – This multifaceted online class covers concepts of visually representing data and proven tools that are effective in making data understood at a glance. Students will increase their knowledge on data visualization concepts and a variety of data visualization applications.
Putting the Consumer Health Information Specialization to Work in Public Libraries (link removed) – November 1, 2:00-3:00 PM ET – Hosted by the American Library Association in partnership with NNLM, this webinar will provide an overview of the Consumer Health Information Specialization (CHIS) designation, including its requirements and benefits, and will also showcase specific projects and programs that public library staff have developed with the knowledge they gained through the CHIS.
How the National Library of Medicine (NLM) Can Add Evidence to Your Mobile Health App – November 7, 12:00-1:00 PM ET – Numerous systematic reviews of health-related mobile apps reveal they lack evidence based content. A major challenge to including evidence based content in apps is how to efficiently find accurate, credible, and vetted content. The National Library of Medicine houses the largest biomedical library in the world and provides numerous expert-developed online resources on disease and health education. This NER webinar will introduce attendees to those resources, give examples of how they can and have been used in mobile apps, and discuss funding opportunities offered by the NLM.
Working Together: Building a Library and Public Health Community Partnership For Patient Empowerment – November 14, 2:00-3:00 PM ET – How did Albany Medical College's (AMC) Schaffer Library of Health Sciences (SLHS) and Division of Community Outreach and Medical Education (DivCOME) partner with each other as well as with community-based organizations and public libraries to empower patients and librarians through community and professional development workshops? Join MAR for this one-hour presentation on how existing relationships can be leveraged to build a successful outreach program.
Special opportunity! PubMed and Beyond: Clinical Resources from the National Library of Medicine – November 17, 9:00 AM-4:30 PM ET – The Ohio Health Sciences Library Association (OHSLA) Fall meeting, hosted at the Ohio University Lancaster Campus will include a special 4-hour presentation from NNLM MAR Executive Director, Kate Flewelling, to introduce free bedside information resources for the busy clinician. Resources presented will include Clinical Queries in PubMed/MEDLINE and free drug, patient education, and evidence-based information.
Designing Conference Posters in PowerPoint – November 28, 12:00-1:00 PM ET – Sponsored by MAR, this session will present you with design strategies for professional looking posters, such as size specifications, good visual balance, and organizing content. You will see how PowerPoint's extended menus and tools can be utilized to transform a blank slide to a ready-to-print poster.
Other Items of Interest
Job Posting: Medical Librarian, Podiatry Library, Philadelphia, PA
November MLA Webinars: Instructional Videos, Open Source Research Tools, & Metrics in Research Evaluation – MLA has three webinars in November! In a single month, you can learn how to make cheap, fast and good instructional videos, find free, open source research tools to to fit your research workflows, and transform your skills in expert searching into the skills needed in the research evaluation process (links removed).
Funding the Next Generation of Learning-Health-System Researchers – AHRQ Views
Share your story with us! NNLM MAR is always interested in learning about health outreach projects and activities that are happening in Pennsylvania, New York, New Jersey and Delaware.
---
MAR Postings is a comprehensive weekly news series authored by the National Network of Libraries of Medicine, Middle Atlantic Region (NNLM MAR)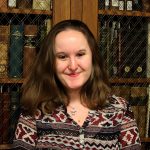 ABOUT Hannah Sinemus
Hannah Sinemus is the Web Experience Coordinator for the Middle Atlantic Region (MAR). Although she updates the MAR web pages, blog, newsletter and social media, Hannah is not the sole author of this content. If you have questions about a MARquee or MAReport posting, please contact the Middle Atlantic Region directly at nnlmmar@pitt.edu.
Email author View all posts by Hannah Sinemus