One Health Day
Posted by Hannah Sinemus on October 30th, 2017 Posted in: Consumer Health, Health Professionals, K-12, Outreach, Public Health

---
International One Health Day is celebrated every year on November 3. The goal of One Health Day is to build the cultural will necessary to see change in how planetary health challenges are assessed and addressed. One Health Day will bring global attention to the need for One Health interactions and allow the world to 'see them in action'.  The One Health Day campaign is designed to engage as many individuals as possible from as many arenas as possible in One Health education and awareness events and to generate an inspiring array of projects worldwide.
Events do not have to fall right on November 3 but can occur anytime during the calendar year. Event leaders are encouraged to register their events on the One Health web page to 'get on the map'.
Who is involved?
International and national human health, animal health and environmental health organizations, public health professionals, non-governmental organizations, World Health Organization collaborating centers, universities and corporate and private partners
Why One Health Day? 
Raising Awareness of the One Health approach is the purpose of this observance. Activities and events around the world will give scientists, practitioners and advocates a powerful, unified voice for moving beyond current provincial approaches to emerging infectious diseases, antimicrobial resistance, climate change, environmental pollution, and many other problems, to a holistic, trans-disciplinary default way of doing business.
What is One Health? 
One Health is the collaborative effort of multiple health science professions, together with their related disciplines and institutions – working locally, nationally, and globally – to attain optimal health for people, domestic animals, wildlife, plants, and our environment.
Why does One Health matter? 
Worldwide, nearly 75 percent of all emerging human infectious diseases in the past three decades originated in animals.
Environmental health may affect human and animal health through contamination, pollution and poor conditions that may lead to new infectious agents.
The world population is projected to grow from 7 billion in 2011 to 9 billion by 2050.
To provide adequate healthcare, food and water for the growing global population, the health professions, and their related disciplines and institutions, must work together.
The human-animal bond beneficially impacts the health of both people and animals.
Visit the One Health Day event page (link removed) to find promotional materials and other information on how your organization can participate.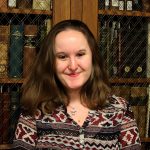 ABOUT Hannah Sinemus
Hannah Sinemus is the Web Experience Coordinator for the Middle Atlantic Region (MAR). Although she updates the MAR web pages, blog, newsletter and social media, Hannah is not the sole author of this content. If you have questions about a MARquee or MAReport posting, please contact the Middle Atlantic Region directly at nnlmmar@pitt.edu.
Email author View all posts by Hannah Sinemus