Opiates are chemicals that come from the poppy flower. A synthetic form, opioids, are used in medications. On October 26, 2017, Acting Health and Human Services (HHS) Secretary Eric D. Hargan declared a public health emergency to address the national opioid crisis. A public health emergency declaration lasts for 90 days and can be extended. Recently the President's Commission on Combating Drug Addiction and the Opioid Crisis released a report that includes 56 recommendations for action.
The National Library of Medicine (NLM) has compiled a list of resources that provide authoritative information on the opioid crisis.
NLM resources:
Libraries and the opioid crisis:
Related event:
December 6 and 7, 2017, the HHS Office of the Chief Technology Officer (CTO) will host an Opioid Symposium and Code-a-Thon to promote and employ innovative ways to leverage technology and data to address the nationwide opioid epidemic.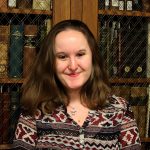 ABOUT Hannah Sinemus
Hannah Sinemus is the Web Experience Coordinator for the Middle Atlantic Region (MAR). Although she updates the MAR web pages, blog, newsletter and social media, Hannah is not the sole author of this content. If you have questions about a MARquee or MAReport posting, please contact the Middle Atlantic Region directly at nnlmmar@pitt.edu.
Email author View all posts by Hannah Sinemus