Online Events for Rural Health Week
Posted by Hannah Sinemus on November 8th, 2017 Posted in: Consumer Health, Education, Health Professionals, Open Access, Public Health, Technology

---
In 2010, the National Organization of State Offices of Rural Health (NOSORH) created National Rural Health Day (NRHD) as a way to applaud the ongoing efforts, contributions, and collaborations occurring in rural communities to address the unique challenges in accessing and delivering health care services. In the past six years, the Federal Office of Rural Health Policy (FORHP) has planned, hosted, and participated in this annual event.
This year's NRHD events will highlight the Power of Rural and on the Health Resources and Services Administration's (HRSAs) Bureaus and Offices and HHS agencies collaborations to improve rural health.
Twitter Chats
Join the Twitter chat conversations by following @HRSAgov or using hashtag, #OurRural.
Workforce Twitter Chat – Monday, November 13, 3:00-4:00 PM ET – from HRSA, co-moderated by the Bureau of Health Workforce and FORHP.
Social Determinants of Health Twitter Chat – Tuesday, November 14, 3:00-4:00 PM ET – from HRSA, co-moderated by the Office of Women's Health and FORHP.
Behavioral Health Twitter Chat – Wednesday, November 14, 3:00-4:00 PM ET – from HRSA, co-moderated by the Office of Regional Operations (region 8) and FORHP.
Webinars and Webcasts
Rural Health Workforce Webinar – Tuesday, November 14, 3:30-4:30 PM ET – The Bureau of Health Workforce's Workforce Grand Rounds Webinar Series, in collaboration with FORHP, presents Strengthening the Rural Health Workforce: Tools, Resources, and Outcomes. The webinar will describe the health workforce needs in rural communities as well as share innovative, best practices for the recruitment and retention of health professionals among rural areas.
Morbidity and Mortality Weekly Report (MMWR) Rural Health Series Webinar – Wednesday, November 15, 1:30-3:00 PM ET – As part of its ongoing efforts to address rural-specific issues, CDC presents Injury Prevention and Control in Rural America – Insights from the CDC MMWR Rural Health Series. This webinar will discuss key findings from the last three issues from its MMWR Rural Health Series. These reports focused on injury prevention, specifically motor-vehicle safety, suicide, and drug overdose. In addition, the webinar will provide resources to listeners on how to address these rural health disparities.
National Rural Health Day: Webcast – Thursday, November 16, 9:30 AM-3:00 PM ET – join this webinar to learn about a variety of rural health projects, to listen to panel discussions, and Q&A sessions from HRSA and partners. Agenda.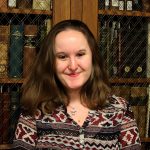 ABOUT Hannah Sinemus
Hannah Sinemus is the Web Experience Coordinator for the Middle Atlantic Region (MAR). Although she updates the MAR web pages, blog, newsletter and social media, Hannah is not the sole author of this content. If you have questions about a MARquee or MAReport posting, please contact the Middle Atlantic Region directly at nnlmmar@pitt.edu.
Email author View all posts by Hannah Sinemus