Weekly Postings
Posted by Hannah Sinemus on November 10th, 2017 Posted in: Weekly Postings

---
See something of interest? Please share our postings with colleagues in your institutions!
Spotlight
Funding available! The National Network of Libraries of Medicine, Middle Atlantic Region, is accepting applications for health information outreach, health literacy initiatives, emergency preparedness partnerships and health sciences library projects. Applications will be due by COB on December 1. See a recent blog post from Executive Director, Kate Flewelling for details, or review our funding opportunities and start your application today!
Rural Health Week begins on Monday, November 13! Wondering how you can participate? The Health Resources and Services Administration (HRSA) is offering a number of online events next week, including Twitter chats and webcasts. Join the conversation by using #OurRural on social media. Details.
The National Library of Medicine is making some changes to Interlibrary Loan Services (ILL) beginning in January 2018. Details.
National Network of Libraries of Medicine News
New Resources for the Opioid Crisis – MARquee News Highlights
Reflections on: Big Data in Healthcare: Exploring Emerging Roles – SEA Currents
Beyond Anecdotes: Story Collection Methods for Program Evaluation – NEO Shop Talk
HyperDocs for Libraries – NTO News
The Fall 2017 offering for the Health Sciences Library Association of New Jersey (HSLANJ) Group Licensing Initiative (GLI) is now available. NNLM MAR members are eligible to participate! The deadline to apply for the Fall offer is Friday, November 17. Learn more.
Renew your membership today! If you have not yet verified that your organization's record is up-to-date, see our recent blog post about the benefits of renewal and NNLM Membership. Are you having trouble creating an NNLM account? If you have received an error message such as, "email address already in use," contact us for assistance.
National Library of Medicine/National Institutes of Health News
NIH awards to test ways to store, access, share, and compute on biomedical data in the cloud – The NIH Data Commons will be implemented in a four-year pilot phase to explore the feasibility and best practices for making digital objects available through collaborative platforms.
Calling on Librarians to Help Ensure the Credibility of Published Research Results – NLM Musings from the Mezzanine, Innovations in Health Information from the Director of the U.S. National Library of Medicine
More Twists than a Double Helix: Jim Ostell's Surprising Path—Part 1 – NLM in Focus, a Look Inside the U.S. National Library of Medicine
– Circulating Now, from the Historical Collections of the National Library of Medicine
– NIH Director's Blog
A Deceptively Simple Question: What is Open Science? – DataScience@NIH, Driving Discovery Through Data
Check out the November 2017 issue of NIH News in Health, featuring, "Healthy Body, Happy Heart: Improve Your Heart Health," and, "When Food Consumes You: Taking Eating to Extremes." Other topics this month include children's asthma, COPD, and healthy bones, joints, muscles and skin.
NLM and NNLM Educational Opportunities
All are webinars, unless noted. Please note that we have a new class registration system which requires obtaining an NNLM account prior to registration. Learn how to register for classes from the NTO.
NNLM and NLM classes are free and open to all. Please feel free to share these opportunities!
Working Together: Building a Library and Public Health Community Partnership For Patient Empowerment – November 14, 2:00-3:00 PM ET – How did Albany Medical College's (AMC) Schaffer Library of Health Sciences (SLHS) and Division of Community Outreach and Medical Education (DivCOME) partner with each other as well as with community-based organizations and public libraries to empower patients and librarians through community and professional development workshops? Join MAR for this one-hour presentation on how existing relationships can be leveraged to build a successful outreach program.
Midday at the Oasis: Healthy Aging – Promoting Healthy Living in Older Adults through Quality Health Information – November 15, 4:00-5:00 PM ET – Sponsored by PSR, this webinar focuses on seniors and their use and access to Quality Health Information. Resources from National Institute on Aging (NIA) and MedlinePlus will be highlighted. NIA offers a variety of health information for seniors including Go4Life.
Special opportunity! PubMed and Beyond: Clinical Resources from the National Library of Medicine – November 17, 9:00 AM-4:30 PM ET – The Ohio Health Sciences Library Association (OHSLA) Fall meeting, hosted at the Ohio University Lancaster Campus will include a special 4-hour presentation from NNLM MAR Executive Director, Kate Flewelling, to introduce free bedside information resources for the busy clinician. Resources presented will include Clinical Queries in PubMed/MEDLINE and free drug, patient education, and evidence-based information.
Designing Conference Posters in PowerPoint – November 28, 12:00-1:00 PM ET – Sponsored by MAR, this session will present you with design strategies for professional looking posters, such as size specifications, good visual balance, and organizing content. You will see how PowerPoint's extended menus and tools can be utilized to transform a blank slide to a ready-to-print poster.
In-person opportunity! Health Statistics on the Web and Activate, Collaborate, and Educate: Health Outreach and Programming in Your Community – December 1, 9:30 AM-3:00 PM ET – The HSLANJ CE Committee is pleased to offer this double-header at the New Jersey Hospital Association in Princeton, NJ. Featuring two classes presented by NNLM MAR Executive Director, Kate Flewelling. Participants are eligible for 4 MLA CE.
A Community Effort: Responding to Substance Misuse – December 6, 2:00-4:00 PM ET – Librarians are arming themselves with Naloxone and saving lives, but how else can we respond to the opioid crisis and the other substance related disorders that plague our campuses and communities? This session, sponsored by SEA, will cover a variety of approaches that address misinformation, harm reduction efforts, and support for persons in recovery, and will explore a range of resources available to professionals, community organizations, and individuals struggling with addiction.
Other Items of Interest
Job Posting: Reference & Research Services Librarian, SUNY Upstate Health Sciences Library, Syracuse, NY
A Good Librarian Can Do a Lot for Your Health – Philadelphia Inquirer
NNLM MAR is always interested in learning about health outreach projects and activities that are happening in Pennsylvania, New York, New Jersey and Delaware. Share your story with us to receive a special highlight on the MARquee!
---
MAR Postings is a comprehensive weekly news series authored by the National Network of Libraries of Medicine, Middle Atlantic Region (NNLM MAR)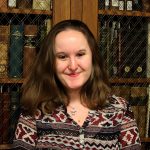 ABOUT Hannah Sinemus
Hannah Sinemus is the Web Experience Coordinator for the Middle Atlantic Region (MAR). Although she updates the MAR web pages, blog, newsletter and social media, Hannah is not the sole author of this content. If you have questions about a MARquee or MAReport posting, please contact the Middle Atlantic Region directly at nnlmmar@pitt.edu.
Email author View all posts by Hannah Sinemus