Raising Awareness During the Opioid Crisis: One Library @ a Time
Posted by Hannah Sinemus on November 17th, 2017 Posted in: The MAReport
Tags: 2017 Issue 4
---
Consumer Connections
Lydia Collins, Consumer Health Coordinator
It seems as though not a day goes by when the evening news coverage does not make mention of some local, regional, or national tragedy involving the opioid crisis that is affecting the entire nation. An epidemic that has long been an issue in the U.S. and is not new, but now in both affluent and poorer communities has given it more visibility. It doesn't matter if you live in rural, suburban or urban areas, the opioid crisis is real and public libraries across the nation are being affected daily.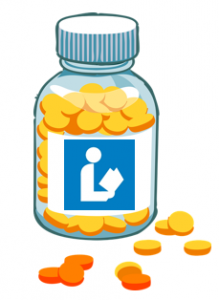 In the Middle Atlantic Region, there are many library systems that are addressing this issue by providing spaces for open dialogue about the opioid crisis and its effects on those they serve, to occur right in their communities. Many have heard of the Free Library of Philadelphia's McPherson Square branch that was featured by the Washington Post as well as National Public Radio (NPR). In many ways, their public library staff have become first responders. They aren't the only one's focusing on the opioid crisis head on.
I attended an open forum at the Reading Public Library, in Reading, PA. Dr. Rachel Levine, Acting Secretary of Health and Physician General for the Commonwealth of Pennsylvania was featured. The other panelists included Jim Conrad, First Deputy Chief of Emergency Medical Services in Reading, and Nathaniel Thomas, Head of the Library's Reference Department. The most moving speaker was Wendy Loranzo, a mother who lost her daughter and only child Elizabeth due to a fentanyl overdose just six months prior to the event.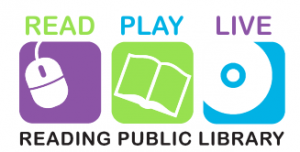 Sitting in the audience listening to the panelists made this issue more real than ever and caused me to think about the different needs of the community as well as public library staff. I had a wave of emotion as each panelist shared their experiences with the opioid crisis whether it was on trying to change policy (Dr. Levine), being a first responder to overdoses daily (Mr. Conrad), or having been at work on the day a fatal overdose occurred in the men's bathroom at Reading Public Library in May of this year (Mr. Thomas). Substance use and the toll it takes on a community is not new to me having grown up in South Central Los Angeles when drugs, crime and gang wars were very much a part of the day to day both in my neighborhood and schools. However, as I sat there listening to members of the audience ask questions and openly share their own experiences, I knew that there were ways that I can assist library staff, and just needed time to think through how.
The National Library of Medicine (NLM) created an Opiate Addiction and Treatment Guide to Web Resources, which allows for library staff to review reliable resources that can help them to understand addiction, opioid overdose, opioid drugs, medication and treatment for opiate addiction and more.  The familiar and trusted MedlinePlus web site from NLM also includes an Opioid Abuse and Addiction Health Topic Page that provides additional information including patient handouts and information specifically for children and teenagers. Following the Reading Public Library Open Forum on the Opioid crisis, I provided a training for youth librarians in the area to share ideas for the provision of education and programming around substance use awareness for tweens/teens. Having been a tween/teen who lived through that same experience, I truly believe that youth need a safe space to be able to learn and share around this topic and others. I was able to meet with Bronwen Gamble, Executive Library Director and Nathaniel Thomas, Supervisor of Reference Services at Reading Public Library, along with Brandi Hunter-Davenport, PA Forward Project Manager at the Pennsylvania Library Association to discuss the needs of libraries and how NNLM MAR might support opioid and substance use awareness efforts in our region. Public Libraries across the state of Pennsylvania and the nation are taking active roles in trying to educate their staff as well as their communities on the opioid crisis.
On December 13, 2017 at 2-3 pm EST, I will teach the class Activate, Collaborate and Educate: Health Outreach and Programming in Your Community. The focus of this particular session will be on how to conduct health outreach and share materials that can be downloaded/ordered for substance use awareness specifically with tweens/teens in preparation for National Drug & Alcohol Facts Week (January 22-28, 2018). Additional details and registration information can be found in the class page on our website. Please let NNLM MAR know if you are conducting any opioid or substance use awareness activities in your community. We want to hear from you, so share your stories with us!
Additional Resources:
Ford, A. (2017) Saving Lives in the Stacks: How Libraries are handling the Opioid Crisis. American Libraries
Vasil, J. (2017) Forum on Heroin Crisis Brings Emotional Discussion. WFMZ-TV
Wootson Jr., C.R. (2017) 'Drug Tourists' Keep Overdosing at this Library. Here's How Employees are Saving Their Lives. The Washington Post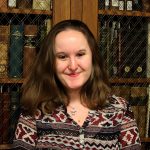 ABOUT Hannah Sinemus
Hannah Sinemus is the Web Experience Coordinator for the Middle Atlantic Region (MAR). Although she updates the MAR web pages, blog, newsletter and social media, Hannah is not the sole author of this content. If you have questions about a MARquee or MAReport posting, please contact the Middle Atlantic Region directly at nnlmmar@pitt.edu.
Email author View all posts by Hannah Sinemus