Weekly Postings
Posted by Hannah Sinemus on November 22nd, 2017 Posted in: Weekly Postings

---
See something of interest? Please share our postings with colleagues in your institutions!
Spotlight
Funding available! The National Network of Libraries of Medicine, Middle Atlantic Region, is accepting applications for health information outreach, health literacy initiatives, emergency preparedness partnerships and health sciences library projects. Applications will be due by COB on December 1. See a recent blog post from Executive Director, Kate Flewelling for details, or review our funding opportunities and start your application today!
Check out the Fall 2017 issue of the MAReport! This quarter, Elaina Vitale is "Highlighting Community Outreach within the Middle Atlantic Region" – read more about her involvement with two symposiums in New Jersey, and our partnership with Albany Medical College on their project to improve patient-provider communications.
The MAR offices will be closed tomorrow, November 23rd through the weekend for the Thanksgiving holiday. From all of us at MAR, have a safe and happy holiday!
National Network of Libraries of Medicine News
NNLM Data Education Needs Assessment: The field of data science is broad in scope; encompassing a wide variety of areas including the generation, characterization, management, storage, analysis, visualization, integration, use of large data science relevant to biomedical and health research. NNLM is seeking feedback on your training needs for data science and management. This assessment will provide direction for future NNLM educational opportunities. We appreciate your participation!
Resources for Family Caregivers – MARquee News Highlights
Brushing Up on Cold Remedies – NER Update
Report on the Systematic Review Workshop: The Nuts and Bolts for Librarians at the University of Pittsburgh – Latitudes, the Newsletter from PSR
Free Resources to Help Communities Engage with Their Data – NEO Shop Talk
Renew your membership today! If you have not yet verified that your organization's record is up-to-date, see our recent blog post about the benefits of renewal and NNLM Membership. Are you having trouble creating an NNLM account? If you have received an error message such as, "email address already in use," contact us for assistance.
New on YouTube: Working Together: Building a Library and Public Health Community Partnership For Patient Empowerment – November 14, 2017
National Library of Medicine/National Institutes of Health News
The National Library of Medicine is making some changes to Interlibrary Loan Services (ILL) beginning in January 2018. Details.
I Still Walk in Wonder – NLM Musings from the Mezzanine, Innovations in Health Information from the Director of the U.S. National Library of Medicine
– NLM in Focus, a Look Inside the U.S. National Library of Medicine
An Interdisciplinary Approach to Audience Engagement: Confronting Violence Visits the Florence-Lauderdale Public Library – Circulating Now, from the Historical Collections of the National Library of Medicine
Clinical Trials Bring Hope to Kids with Spinal Muscular Atrophy – NIH Director's Blog
The National Library of Medicine is accepting applications for their Associate Fellowship Program! This is a one-year postgraduate training fellowship at the NLM in Bethesda, Maryland, with an optional second year program component. The program is designed to provide a broad foundation in health sciences information services, and to prepare librarians for future leadership roles in health sciences libraries and in health services research. Apply by January 26, 2018 to be considered for the 2018-2019 program.
NLM and NNLM Educational Opportunities
All are webinars, unless noted. Please note that we have a new class registration system which requires obtaining an NNLM account prior to registration. Learn how to register for classes from the NTO.
NNLM and NLM classes are free and open to all. Please feel free to share these opportunities!
Designing Conference Posters in PowerPoint – November 28, 12:00-1:00 PM ET – Sponsored by MAR, this session will present you with design strategies for professional looking posters, such as size specifications, good visual balance, and organizing content. You will see how PowerPoint's extended menus and tools can be utilized to transform a blank slide to a ready-to-print poster.
Resources for Health Services Research and Public Health: NLM's National Information Center on Health Services Research and Health Care Technology (NICHSR) – November 29, 3:00-4:00 PM ET – Join this upcoming session of NNLM Resource Picks to learn from the NICHSR staff about NICHSR ONESearch! This presentation will highlight valuable resources of data for assessing the impact of changing health policies, updates from high value sources about news and useful tools to support health service or public health practice, and more.
In-person opportunity! Health Statistics on the Web and Activate, Collaborate, and Educate: Health Outreach and Programming in Your Community – December 1, 9:30 AM-3:00 PM ET – The HSLANJ CE Committee is pleased to offer this double-header at the New Jersey Hospital Association in Princeton, NJ. Featuring two classes presented by NNLM MAR Executive Director, Kate Flewelling. Participants are eligible for 4 MLA CE.
A Community Effort: Responding to Substance Misuse – December 6, 2:00-4:00 PM ET – Librarians are arming themselves with Naloxone and saving lives, but how else can we respond to the opioid crisis and the other substance related disorders that plague our campuses and communities? This session, sponsored by SEA, will cover a variety of approaches that address misinformation, harm reduction efforts, and support for persons in recovery, and will explore a range of resources available to professionals, community organizations, and individuals struggling with addiction.
ClinicalTrials.gov: Results Reporting, Unique Evidence & the Role of the Medical Librarian – December 7, 11:00 AM-12:00 PM ET – Sponsored by MAR, join this 1-hour overview of ClinicalTrials.gov, an openly available federal registry and results database of publicly and privately funded clinical studies conducted in the United States and around the world. ClinicalTrials.gov is a vital resource for researchers, healthcare providers, and health sciences librarians who wish to consult the entire body of evidence on any particular topic.
How to Make the Case for Integrating Health Literacy Throughout Your Organization – December 13, 11:00 AM-12:00 PM ET – Have you been having trouble advocating for or implementing health-literacy initiatives in your organization? You are not alone. The good news it that by integrating health literacy, you can both better protect your organization and improve patient engagement and outcomes. This webinar will introduce the health policies and regulations that support integrating health literacy into health systems, and it will provide actionable tips for helping you do so in your organization.
Activate, Collaborate, and Educate: Health Outreach and Programming in Your Community (Tween/Teen Substance Use Awareness) – December 13, 2:00-3:00 PM ET – This session will provide an overview of ideas to conduct health outreach and create health programs for libraries and community/faith based organizations, particularly related to Tween/Teen Substance Use Awareness, and National Drug & Alcohol Facts Week. Participants will learn how to integrate resources from the National Library of Medicine (NLM) and other reputable agencies, and where to locate free materials.
Other Items of Interest
Job Postings:
Head of Cataloging, University Library System, University of Pittsburgh, Pittsburgh, PA
Director, Health Sciences Library, NYU School of Medicine, New York, NY
AHRQ 2.0: The Importance of Data-Informed Insights – AHRQ Views
Answering Your Community's Health Insurance Questions
Glenn Miller, Deputy Secretary & Commissioner for Libraries, Office of Commonwealth Libraries (PA)
Due to federal outreach and advertising budget cuts, plus a six-week reduction in the open enrollment period for health insurance, many people are confused about how to shop for health insurance plans.
Please use the following information to help people in your community.  You might want to consider posting the information on your website.
Fast Facts:
The enrollment period started November 1 and ends on December 15.  (In prior years, the enrollment period lasted until January 31.)
Consumers can find free enrollment help at https://localhelp.healthcare.gov.
Consumers who know they are eligible for financial assistance can shop on the exchange at https://www.healthcare.gov. (Remember: the site will not be available during open enrollment from midnight until 12 p.m. on every Sunday except December 10.)
Consumers' Checkbook, a plan comparison tool that was released by the Pennsylvania Department of Insurance last year, now displays plans for 2018.  It allows shoppers to compare on- and off-exchange plans using a variety of factors, including monthly premium and estimated yearly cost. The plan comparison tool is also valuable for those who do not qualify for financial assistance and could be affected by the rate increases necessitated by the Trump Administration's decision to end payments for cost-sharing reductions.
For more information on 2018 rates and additional resources for shopping for health insurance, visit insurance.pa.gov.
---
MAR Postings is a comprehensive weekly news series authored by the National Network of Libraries of Medicine, Middle Atlantic Region (NNLM MAR)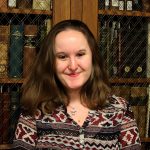 ABOUT Hannah Sinemus
Hannah Sinemus is the Web Experience Coordinator for the Middle Atlantic Region (MAR). Although she updates the MAR web pages, blog, newsletter and social media, Hannah is not the sole author of this content. If you have questions about a MARquee or MAReport posting, please contact the Middle Atlantic Region directly at nnlmmar@pitt.edu.
Email author View all posts by Hannah Sinemus