Upcoming NNLM Webinars for Public Health
Posted by Hannah Sinemus on December 5th, 2017 Posted in: Consumer Health, Education, Health Professionals, K-12, Outreach, Public Health

---
The National Network of Libraries of Medicine (NNLM) website offers free professional development opportunities each month for public health professionals and librarians. During December 2017, attend free NNLM webinars related to high reliability in healthcare organizations, community response to substance misuse, apps related to consumer health, and how to search ClinicalTrials.gov:
Today! Moving Towards High Reliability in Health Care – December 5, 2017, 2:00PM ET – In this session, characteristics of high reliability organizations will be discussed and the types of practical strategies that health care organizations can adopt to move towards these characteristics.
Tomorrow! A Community Effort: Responding to Substance Misuse – December 6, 2017, 2:00PM-4:00PM ET – Part 1: Responding to the Crisis of Addiction in Our Communities – In this session we will cover a variety of approaches that address misinformation, harm reduction efforts, and support for persons in recovery, and will explore a range of resources available to professionals, community organizations, and individuals struggling with addiction. Part 2: Substance Misuse Prevention: A Community Effort – The Howard County Health Department offers monthly Opioid Overdose Response trainings to the public. These trainings teach how to give Naloxone (a safe and effective antidote for opioid overdose) and rescue breathing to an overdosing person until help arrives. Providing naloxone and rescue breathing can be the difference between life and death. Come learn how libraries and community groups can also be of value in preventing substance abuse, misuse and addiction.
ClinicalTrials.gov: Results Reporting, Unique Evidence & the Role of the Medical Librarian – December 7, 2017, 11:00AM – 12:00PM ET – ClinicalTrials.gov is the openly available federal registry and results database of publicly and privately funded clinical studies conducted in the United States and around the world. ClinicalTrials.gov is a vital resource for researchers, healthcare providers, and health sciences librarians who wish to consult the entire body of evidence on any particular topic.The 1 credit webinar covers the materials in a survey format with polls and exercises.
Activate, Collaborate, and Educate: Health Outreach and Programming in Your Community (Tween/Teen Substance Use Awareness) – December 13, 2017, 2:00PM – 3:00PM ET – This session will provide an overview of ideas to conduct health outreach and create health programs for libraries and community/faith based organizations. Participants will learn how to integrate resources from the National Library of Medicine (NLM) and other reputable agencies to introduce community members to NLM resources in fun and engaging ways. The sample topic for this session is Tween/Teen Substance Use Awareness to offer libraries and other organizations ideas for National Drug & Alcohol Facts Week (January 22-28, 2018).
There's an App for That! Consumer Apps for Health & Fitness – December 13, 2017, 4:00PM – 5:00PM ET – Across all mobile platforms, fitness and health applications are some of the most popular and most frequently downloaded. By better understanding how to evaluate applications, librarians can help patients and patrons make informed decisions about the apps that they choose to download. This webinar focuses on understanding how to evaluate apps and provide information about recommended apps.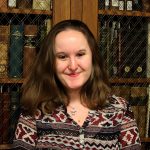 ABOUT Hannah Sinemus
Hannah Sinemus is the Web Experience Coordinator for the Middle Atlantic Region (MAR). Although she updates the MAR web pages, blog, newsletter and social media, Hannah is not the sole author of this content. If you have questions about a MARquee or MAReport posting, please contact the Middle Atlantic Region directly at nnlmmar@pitt.edu.
Email author View all posts by Hannah Sinemus