Cold and Flu: Prevention, Symptoms and Treatments
Posted by Hannah Sinemus on December 11th, 2017 Posted in: Consumer Health, Health Professionals, K-12, Public Health

---
In much of the Northern Hemisphere, December through February is prime time for colds, influenza (flu), and other respiratory illnesses. Don't let a cold or the flu ruin your holidays! Learn how to protect yourself and your family with these tips from the Food & Drug Administration (FDA):
Get vaccinated against flu
Wash your hands often
Limit exposure to infected people
Keep stress in check
Eat a balanced diet
Get enough sleep
Exercise
Symptoms
Most viral respiratory infections, like a cold, come and go within a few days, with no lasting effects. But some cause serious health problems. In addition, people who use tobacco or who are exposed to secondhand smoke are more prone to respiratory illnesses and more severe complications than nonsmokers.
Colds. Symptoms of colds usually are a stuffy or runny nose and sneezing. Other symptoms include coughing, a scratchy throat, and watery eyes. There is no vaccine to prevent colds, which come on gradually and often spread through everyday contact.
Flu. Symptoms of the flu include fever, headache, chills, dry cough, body aches, fatigue, and general misery. Like the viruses that cause a cold, the flu virus can cause a stuffy or runny nose, sneezing, and watery eyes. Young children also may experience nausea and vomiting.
The flu typically comes on suddenly and lasts longer than a cold. Flu viruses spread mainly by droplets, when people with flu cough, sneeze, or talk. You also can get flu by touching a surface or object that has flu virus on it. The best way to prevent the flu is by getting vaccinated every year.
Flu season in the United States may begin as early as October and can last as late as May, and generally peaks between December and February.
What to Do if You're Already Sick
Colds usually have to run their course. Gargling with salt water may relieve a sore throat. And, a cool-mist humidifier may help relieve stuffy noses.
Here are other steps to consider:
Talk to your doctor or pharmacist to find out what will work best to help relieve or treat your symptoms.
Limit exposing other people to your virus.
Cover your mouth with a tissue when you cough or sneeze.
Stay hydrated and rested; avoid alcohol and caffeinated products.
In addition to over-the-counter (OTC) medicines, there are FDA-approved prescription medications for treating flu. Also, a cold or flu may lead to a bacterial infection (such as bronchitis, sinusitis, ear infections, and pneumonia) that could require antibiotics.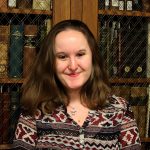 ABOUT Hannah Sinemus
Hannah Sinemus is the Web Experience Coordinator for the Middle Atlantic Region (MAR). Although she updates the MAR web pages, blog, newsletter and social media, Hannah is not the sole author of this content. If you have questions about a MARquee or MAReport posting, please contact the Middle Atlantic Region directly at nnlmmar@pitt.edu.
Email author View all posts by Hannah Sinemus