Weekly Postings
Posted by Hannah Sinemus on December 15th, 2017 Posted in: Weekly Postings

---
See something of interest? Please share our postings with colleagues in your institutions!
Spotlight
The MAR staff spent a day at the University of Pittsburgh Center for Creativity this week to talk about our goals for next year! Check out the photos and follow us on Twitter for live updates during the next #marRetreat @NNLMMAR.
Check out the Fall 2017 issue of the MAReport! This quarter you can learn "Through the Eyes of a New MLIS Student," how working in the library field adds perspective to entering the degree program, and take a moment to "Meet the New Health Professions Coordinator," Erin!
The National Network of Libraries of Medicine, Middle Atlantic Regional office will be closed December 22 through January 1 during the University of Pittsburgh winter break. Happy holidays from all of us at NNLM MAR!
National Network of Libraries of Medicine News
Renew your membership today! If you have not yet verified that your organization's record is up-to-date, see our recent blog post about the benefits of renewal and NNLM Membership. Are you having trouble creating an NNLM account? If you have received an error message such as, "email address already in use," contact us for assistance.
Cold and Flu: Prevention, Symptoms and Treatments – MARquee News Highlights
What do Bali and the Drug Information Portal Have to do w/Each Other? – NTO News
New on YouTube: TechTime: Designing Conference Posters in PowerPoint, November 28, 2017
National Library of Medicine/National Institutes of Health News
The Outreach and Special Populations Branch (OSPB) of the National Library of Medicine (NLM) will be retiring the @NLM_OSP Twitter account and the NLM 4 Caregivers pages and social media accounts in January 2018.
Models: The Third Leg in Data-Driven Discovery – NLM Musings from the Mezzanine, Innovations in Health Information from the Director of the U.S. National Library of Medicine
HPCC Archived at NLM: Evolution and Assessment – Circulating Now, from the Historical Collections of the National Library of Medicine
– NIH Director's Blog
Turning Data into Livesaving Solutions: Seeking Information Innovation in the Battle Against the Opioid Crisis – DataScience@NIH, Driving Discovery Through Data
Summer 2017 NCBI Hackathon Products – NCBI Insights, Providing Insights into NCBI Resources and the Science Behind Them
New on Genetics Home Reference: Seasonal Affective Disorder
NLM and NNLM Educational Opportunities
All are webinars, unless noted. Please note that the class registration system requires obtaining an NNLM account prior to registration. Learn how to register for classes from the NTO.
NNLM and NLM classes are free and open to all. Please feel free to share these opportunities!
2018 MeSH Highlights – January 5, 1:00-1:30 PM ET – Join NTO and NLM staff for a highlights tour of the 2018 Medical Subject Headings (MeSH). A 20-minute presentation will feature the change of contraindications from subheading to MeSH heading; new publication types; updates to classification of isotopes and radioisotopes; additional terminology for viruses, smoking, and sugars; and restructuring in plant and animal taxonomies. Following the presentation, Indexing and MeSH experts will be available to answer your questions.
Are You Ready? Essential Disaster Health Information Resources for Keeping Your Loved Ones Safe – January 10, 1:00-2:00 PM ET – Join MAR for this webinar to learn about NLM disaster health information and other emergency preparedness resources for community educators, families, friends and caregivers. This class will highlight resources for special populations, special needs, and mobile apps for on-the-go preparedness!
Moving from Data to Health Equity Action: County Health Rankings and Roadmaps – January 10, 3:30-4:30 PM ET – Join MAR and County Health Rankings and Roadmaps to learn about Moving from Data to Health Equity Action! In this interactive webinar, Toni Lewis from County Health Rankings and Roadmaps will show attendees where they can find the data, evidence, guidance and examples to move their communities from data to action. This webinar will be particularly beneficial to individuals who are considering applying for funding to support community-based library projects.
MeSH Changes and PubMed Searching – January 19, 1:00-2:00 PM ET – Every year, the Medical Subject Headings are updated. How does this affect your PubMed searches? What happens when a term gets changed, or added, or removed; or moved to a different part of the MeSH hierarchy? How do you accommodate vocabulary changes over time in your comprehensive searches? How do you check your saved searches and alerts? Join NTO for this webinar to find out!
Chickasaw Nation Tackles the Opioid Epidemic -January 25, 3:00-4:00 PM ET – Define Your Direction is a comprehensive prescription opioid abuse prevention movement created by the Chickasaw Nation using Substance Abuse and Mental Health Services Administration (SAMHSA) and Southern Plains Tribal Health Board funding. Define Your Direction utilizes multiple strategies aimed at increasing awareness, reducing access to drugs and alcohol, and preventing overdose deaths. The webinar, presented by the Office of Minority Health National Partnership for Action, will highlight the movement's various components, challenges experienced during its development and implementation phases, and successes.
Other Items of Interest
Job Postings:
Partners Convene to Discuss Improving Health Literacy in Diverse Communities – From the New Jersey State Library, on the NJ Statewide Network for Cultural Competence (NJSNCC) conference.
The National Partnership for Action (NPA) to End Health Disparities Fall 2017 Newsletter is now available!
NNLM MAR is always interested in learning about health outreach projects and activities that are happening in Pennsylvania, New York, New Jersey and Delaware. Share your story with us to receive a special highlight on the MARquee!
---
MAR Postings is a comprehensive weekly news series authored by the National Network of Libraries of Medicine, Middle Atlantic Region (NNLM MAR)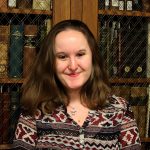 ABOUT Hannah Sinemus
Hannah Sinemus is the Web Experience Coordinator for the Middle Atlantic Region (MAR). Although she updates the MAR web pages, blog, newsletter and social media, Hannah is not the sole author of this content. If you have questions about a MARquee or MAReport posting, please contact the Middle Atlantic Region directly at nnlmmar@pitt.edu.
Email author View all posts by Hannah Sinemus