Website Widgets for Consumer Health
Posted by Hannah Sinemus on January 2nd, 2018 Posted in: Consumer Health, K-12, Outreach, Technology

---
Widgets are small applications that allow you to access content from other websites directly on your own website. Many government organizations offer free health-related widgets, including the National Library of Medicine (NLM), the Centers for Disease Control and Prevention (CDC), and other divisions under the US Health And Human Services Department (HHS). Add these widgets to your organization's website to provide users with quick access to reliable health information and local health resources:
MedlinePlus Widgets (link removed): Place the MedlinePlus search box on your website and open results in the same window or a new window.
TOXMAP Widget: This widget created by the NLM allows users to launch a TOXMAP search from a blog, wiki, or Web page.
CDC Widgets: Find a variety of widgets related to diseases and conditions, healthy living, injury/violence prevention and safety, interactive infographics, tobacco and smoking, and more.
Health Widgets from HealthFinder.gov: Find widgets that provide consumers with personalized recommendations for clinical preventive services based on the age, sex, and pregnancy status they enter, for themselves or a loved one, in both Spanish and English.  Also find widgets with infection prevention tips and exercise recommendations.
Locator Widgets from SAMHSA: The Substance Abuse and Mental Health Services Administration (SAMHSA) to help users find substance abuse or mental health facilities in a specific location.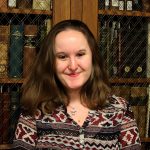 ABOUT Hannah Sinemus
Hannah Sinemus is the Web Experience Coordinator for the Middle Atlantic Region (MAR). Although she updates the MAR web pages, blog, newsletter and social media, Hannah is not the sole author of this content. If you have questions about a MARquee or MAReport posting, please contact the Middle Atlantic Region directly at nnlmmar@pitt.edu.
Email author View all posts by Hannah Sinemus