Weekly Postings
Posted by Hannah Sinemus on January 5th, 2018 Posted in: Weekly Postings

---
Happy New Year from NNLM MAR! We are excited to share information with you about our upcoming projects, classes, and news from around the Middle Atlantic Region. See something of interest? Please share our postings with colleagues in your institutions!
Spotlight
Welcome, Veronica Leigh Milliner! On January 2, Veronica Leigh Milliner, MLIS, joined NNLM MAR in the newly created position of All of Us Community Engagement Coordinator. Veronica will work within our region and in collaboration with other regional and national All of Us Program partners and the National Network of Libraries of Medicine to develop, pilot, model, and evaluate All of Us community engagement activities with public libraries. Learn More.
All NNLM MAR funding opportunities are currently closed. In February, we will announce opportunities to apply for projects starting May 15, 2018. Now is the perfect time to start meeting with potential partners and consulting with NNLM MAR staff on health information outreach ideas. Contact us to set up a consultation.
National Network of Libraries of Medicine News
Renew your membership today! If you have not yet verified that your organization's record is up-to-date, see our recent blog post about the benefits of renewal and NNLM Membership. Are you having trouble creating an NNLM account? If you have received an error message such as, "email address already in use," contact us for assistance.
Website Widgets for Consumer Health – MARquee News Highlights
New Year's Resolutions – Blogadillo, News from SCR
NLM/NIH News
MedlinePlus Newsletter: MedlinePlus is in the process of launching a weekly newsletter, featuring the latest and greatest in health information, that will replace their daily updates. Starting January 2, MedlinePlus will no longer send daily health updates. Details about the newsletter are forthcoming.
Adventures of a Computational Biologist in the Genome Space – NLM Musings from the Mezzanine, Innovations in Health Information from the Director of the U.S. National Library of Medicine
What's in? What's out? – NLM in Focus, a Look Inside the U.S. National Library of Medicine
What a Year It Was! A Look Back at Research Progress in 2017 – NIH Director's Blog
Palermo Book of Antidotes, 1670 – Circulating Now, from the Historical Collections of the National Library of Medicine
ECHOing the Impact of Data: NIH Program Explores Environmental Impact on Child Health Outcomes – DataScience@NIH, Driving Discovery Through Data (This link has been removed)

NLM and NNLM Educational Opportunities
All are webinars, unless noted. Please note that the class registration system requires obtaining an NNLM account prior to registration. Learn how to register for classes from the NTO.
NNLM and NLM classes are free and open to all. Please feel free to share these opportunities!
NCBI Minute: QuickBLASTP — a program for rapidly finding high-scoring protein matches in large databases – January 10, 12:00-12:30 PM ET – In this webinar, NCBI staff will demonstrate the new QuickBLASTP service that can search large databases at least 10X faster than traditional protein-protein BLAST (blastp). You will learn about the strategy QuickBLASTP uses to speed up the search. You will also see how to use the new QuickBLASTP service on the NCBI web BLAST site and how to access and run the standalone kblastp demonstration release.
From Snake Oil to Penicillin: Evaluating Consumer Health on the Internet – January 8-29, 2018 – Sponsored by SEA, this asynchronous online course will describe why it is important to evaluate websites. Participants will be given criteria for how to evaluate health information on the Internet for accuracy, authority, bias, currency and coverage.
Individualized Treatment and Understanding the Non-pharmacologic Components that are Part of Recovery – January 9, 10:00-11:00 AM ET – Join NER for this webinar to learn about the non-pharmacologic components of recovery. When developing individualized treatment plans, what factors are considered? Two guest speakers will share their stories of starting up a new treatment facility, and the challenges of putting evidence-based practices into practical use.
Are You Ready? Essential Disaster Health Information Resources for Keeping Your Loved Ones Safe – January 10, 1:00-2:00 PM ET – Join MAR for this webinar to learn about NLM disaster health information and other emergency preparedness resources for community educators, families, friends and caregivers. This class will highlight resources for special populations, special needs, and mobile apps for on-the-go preparedness!
Moving from Data to Health Equity Action: County Health Rankings and Roadmaps – January 10, 3:30-4:30 PM ET – Join MAR and County Health Rankings and Roadmaps to learn about Moving from Data to Health Equity Action! In this interactive webinar, Toni Lewis from County Health Rankings and Roadmaps will show attendees where they can find the data, evidence, guidance and examples to move their communities from data to action. This webinar will be particularly beneficial to individuals who are considering applying for funding to support community-based library projects.
MeSH Changes and PubMed Searching – January 19, 1:00-2:00 PM ET – Every year, the Medical Subject Headings are updated. How does this affect your PubMed searches? What happens when a term gets changed, or added, or removed; or moved to a different part of the MeSH hierarchy? How do you accommodate vocabulary changes over time in your comprehensive searches? How do you check your saved searches and alerts? Join NTO for this webinar to find out!
Chickasaw Nation Tackles the Opioid Epidemic – January 25, 3:00-4:00 PM ET – Define Your Direction is a comprehensive prescription opioid abuse prevention movement created by the Chickasaw Nation using Substance Abuse and Mental Health Services Administration (SAMHSA) and Southern Plains Tribal Health Board funding. Define Your Direction utilizes multiple strategies aimed at increasing awareness, reducing access to drugs and alcohol, and preventing overdose deaths. The webinar, presented by the Office of Minority Health National Partnership for Action, will highlight the movement's various components, challenges experienced during its development and implementation phases, and successes.
Space is limited! Big Data in Healthcare: Exploring Emerging Roles – February 5-March 30, 2018 – This semi self-paced online course will help health sciences librarians better understand the issues of big data in clinical outcomes and what roles health sciences librarians can take on in this service area. On top of information gained, being a part of the big data in clinical care dialog, and earning 9 continuing education credits from the Medical Library Association, students may earn an IBM Open Badge program from the Big Data University.
Other Items of Interest
Job Postings:
All of Us Public Library Engagement Coordinator (link removed), NNLM SEA, University of Maryland Health Sciences and Human Services Library, Baltimore, MD
Instructional Design Librarian, Gumberg Library at Duquesne University, Pittsburgh, PA
Science, Technology, Engineering and Mathematics (STEM) Librarian, Penn State Harrisburg Library, Middletown, PA (link removed)
Researchers Gather Health Data for 'All of Us' – Shots, Health News from NPR
Call for Contributions: JCHI Patient Education Column – The Journal of Consumer Health on the Internet is seeking authors for the Patient Education column for 2018. The column should discuss topics related to patient education, such as how librarians or health care workers are providing patient education. There are many possibilities. Articles should focus on actual things in practice, like best practices, procedures, etc. Original research is not required. The article should be about 8-10 pages. If you are interested in submitting, or have questions, please contact column editors Kelsey Grabeel or Alexandria Quesenberry.
NNLM MAR is always interested in learning about health outreach projects and activities that are happening in Pennsylvania, New York, New Jersey and Delaware. Share your story with us to receive a special highlight on the MARquee!
---
MAR Postings is a comprehensive weekly news series authored by the National Network of Libraries of Medicine, Middle Atlantic Region (NNLM MAR)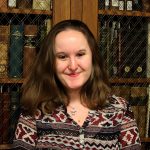 ABOUT Hannah Sinemus
Hannah Sinemus is the Web Experience Coordinator for the Middle Atlantic Region (MAR). Although she updates the MAR web pages, blog, newsletter and social media, Hannah is not the sole author of this content. If you have questions about a MARquee or MAReport posting, please contact the Middle Atlantic Region directly at nnlmmar@pitt.edu.
Email author View all posts by Hannah Sinemus