Promote Your Health Outreach Programs Request
Posted by Hannah Sinemus on January 10th, 2018 Posted in: Consumer Health, In the Region, Outreach

---
The National Network of Libraries of Medicine is working closely with the Public Library Association (PLA) on Promoting Healthy Communities, a joint consumer health initiative that focuses on  increasing public library workers' knowledge and skills related to consumer health services, so that they may better assist patrons in navigating complex issues such as health care, insurance, and aging. You can locate additional information regarding the PLA/NNLM initiative through the PLA website initiatives page. As a part of this initiative, we are eager to spread the word about the great consumer health-related programs already underway in our nation's public libraries.
We are encouraging network members to submit a brief write-up about health and wellness programs they are doing, to ALA's Programming Librarian website. This free website contains a wide variety of program ideas for libraries. Library professionals are encouraged to submit their own programs for publication in a section of the website called Program Models.
To submit your program for consideration, please fill out the "Share Your Program" webform available on the website. If you prefer, you can email your submission in a Word Document format to programminglibrarian@ala.org.
Programs from all library types are welcome. Please limit your submissions to programs that have taken place within the past two years. If you have any questions or concerns, please contact Sarah Ostman, communications manager for ALA's Public Programs Office, at sostman@ala.org.
NNLM MAR would also like to hear about the amazing work you are doing in your community. You can share your stories with us about any health outreach projects and activities you are conducting by filling out the short Share Your Health Outreach Activity form.
Thank you for your consideration! Together, we hope to inspire more public libraries to take on this important work.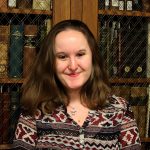 ABOUT Hannah Sinemus
Hannah Sinemus is the Web Experience Coordinator for the Middle Atlantic Region (MAR). Although she updates the MAR web pages, blog, newsletter and social media, Hannah is not the sole author of this content. If you have questions about a MARquee or MAReport posting, please contact the Middle Atlantic Region directly at nnlmmar@pitt.edu.
Email author View all posts by Hannah Sinemus