PLA Preconference! Stand Up for Health: Health and Wellness Services for Your Community
Posted by Hannah Sinemus on January 17th, 2018 Posted in: Consumer Health, Education, In the Region, Outreach, Public Health

---
The National Network of Libraries of Medicine (NNLM) is partnering with the Public Library Association (PLA) to present a full-day session in conjunction with the PLA 2018 Conference in Philadelphia, PA. This preconference will review core competencies of providing health and wellness services, coach you through understanding your community's needs, and explore how to create fun and informative health-related programming for different age groups and special populations. Participants will learn about core reference and other materials, tips for helping library users evaluate health materials, and an action plan to put your new expertise to work.
This preconference is part of Promoting Healthy Communities, a new nationwide initiative from PLA and NNLM designed to increase public library workers' knowledge and skills related to consumer health services. The free PLA on-demand webinar, "Putting the Consumer Health Information Specialization to Work in Public Libraries," provides an excellent background and introduction to issues that will be covered in greater depth at this preconference.
Date: March 20, 2018 from 9:00 AM to 5 PM ET
At the end of this session, participants will:
Gain increased confidence in providing English/Spanish health reference; teaching users how to recognize the elements of trustworthy materials and the warning signs of dubious health information; and selecting authoritative health information appropriate for diverse users.
Evaluate the quality of health information in a variety of formats and apply criteria for collection development of consumer health materials.
Be able to plan health-related programming and events that will appeal to your community.
Bonus: Public librarians who take the class will receive a certificate for level one Consumer Health Information Specialization through the Medical Library Association at no cost, sponsored by NNLM!
Presenters
Bobbi Newman, Community Engagement and Outreach Specialist
National Network of Libraries of Medicine GMR , Iowa City , IA
Bobbi Newman is a librarian, writer, and an international speaker. She is a Community Engagement and Outreach Specialist at the National Network of Libraries of Medicine where she helps public libraries meet the health information needs of their communities. She is the author of the award-winning blog, Librarian by Day and in 2011 was named a Mover and Shaker by Library Journal. She has served on national initiatives from ALA, LITA, OITP, Pew, and NISO.
Margot Malachowski, Education and Outreach Coordinator
National Network of Libraries of Medicine, New England Region , Worcester , MA
Margot Malachowski, MLS, AHIP teaches librarians, educators and community organizations about the resources available through the National Library of Medicine. Prior to coming to NNLM, Margot worked for 12 years in public libraries and 8 years in a hospital library. She has written articles and book chapters on hospitals collaborating with public libraries, libraries and the Affordable Care Act, and searching for integrative medicine information.
Carolyn Martin, Consumer Health Coordinator
National Network of Libraries of Medicine, Pacific Northwest Region , Seattle , WA
Carolyn Martin, MLA, AHIP is the Consumer Health Coordinator for the National Network of Libraries of Medicine Pacific Northwest Region. She previously worked as a hospital librarian in two major hospital systems in Indianapolis for over 20 years. Carolyn seeks to connect public libraries and other community organizations with the freely available resources of the National Library of Medicine as they work to assist in the needs of the underserved populations in their communities
Monique Mason, Manager, Science & Technology Division
Akron-Summit County Public Library , Akron , OH
Monique Mason, AHIP, is the manager of the Science & Technology Division at the Akron (Ohio)-Summit County Public Library. She has been overseeing the library's consumer health collection and providing health information to public library users since 2008.
Costs
This preconference requires a separate registration. (link removed)
$325 PLA/PaLA Personal Members, $380 ALA Personal Members, $445 Nonmembers.
All full day preconferences include lunch.
It's not too late to register for this preconference even if you've already registered for the conference. Just login to your existing registration, or contact Experient at pla@experient-inc.com or 800-424-5249 (U.S. and Canada)/847-996-5829 (all other countries), to add additional events. Experient representatives are available Monday–Friday, 9:00 AM–6:00 PM Eastern.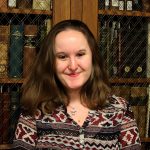 ABOUT Hannah Sinemus
Hannah Sinemus is the Web Experience Coordinator for the Middle Atlantic Region (MAR). Although she updates the MAR web pages, blog, newsletter and social media, Hannah is not the sole author of this content. If you have questions about a MARquee or MAReport posting, please contact the Middle Atlantic Region directly at nnlmmar@pitt.edu.
Email author View all posts by Hannah Sinemus