Weekly Postings
Posted by Hannah Sinemus on January 19th, 2018 Posted in: Weekly Postings

---
See something of interest? Please share our postings with colleagues in your institutions!
Spotlight
All NNLM MAR funding opportunities are currently closed. In February, we will announce opportunities to apply for projects starting May 15, 2018. Now is the perfect time to start meeting with potential partners and consulting with NNLM MAR staff on health information outreach ideas. Contact us to set up a consultation.
National Drug and Alcohol Facts Week® begins on Monday! If your organization is getting involved with busting myths about drug use or addiction, tell us about it! NNLM MAR is always interested in learning about health outreach projects and activities that are happening in Pennsylvania, New York, New Jersey and Delaware.
National Network of Libraries of Medicine News
The National Network of Libraries of Medicine (NNLM) is partnering with the Public Library Association (PLA) to present a full-day preconference in conjunction with PLA 2018 in Philadelphia, PA. This preconference will review core competencies of providing health and wellness services, coach you through understanding your community's needs, and explore how to create fun and informative health-related programming for different age groups and special populations. Details.
Promoting Healthy Communities: as part of our joint consumer health initiative with the Public Library Association, we are encouraging network members to submit a brief write-up about their health and wellness programs to ALA's Programming Librarian website, so that others may benefit from your success! Learn more about this opportunity.
OpenI and MedPix: free clinical education resources from NLM – NTO News
Renew your membership today! If you have not yet verified that your organization's record is up-to-date, see our recent blog post about the benefits of renewal and NNLM Membership. Are you having trouble creating an NNLM account? If you have received an error message such as, "email address already in use," contact us for assistance.
New Educational Materials: did you know that NNLM Network Members can order educational and print materials for free? The Middle Atlantic Region is proud to announce two new options on our online order form:
Clinical eCompanion brochure: share information with your health professional colleagues about Clinical eCompanion, a free search engine for healthcare providers!
Health Hotlines book: help your patrons make contact with health-related information centers using this handy guide that contains toll-free numbers from the National Library of Medicine's Health Hotlines Database.
NOTE: MAR provides free materials for NNLM Members in New York, New Jersey, Pennsylvania and Delaware. If you are located in another part of the United States, find your region to view materials that are available to you.
NLM/NIH News
The annual issue of NIH MedlinePlus Salud magazine is now available online and in print. Salud, which means health in Spanish, is a free magazine of NIH and the Friends of the National Library of Medicine. Salud brings accurate and timely information in Spanish and English on health topics to patients and helps explain how NIH turns "discovery into health." Subscribe to Salud today. It's free!
Burn Away the Old, Make Room for the New? – NLM Musings from the Mezzanine, Innovations in Health Information from the Director of the U.S. National Library of Medicine
Focus on: Health Literacy – NLM in Focus, a Look Inside the U.S. National Library of Medicine
Unraveling the Biocircuitry of Obesity – NIH Director's Blog
Graphic Medicine: Ill-Conceived and Well- Drawn! – Circulating Now, from the Historical Collections of the National Library of Medicine
MedlinePlus Health Topics: Low Cholesterol Diet, How to Lower Cholesterol, and Cholesterol Medicines
NLM and NNLM Educational Opportunities
All are webinars, unless noted. Please note that the class registration system requires obtaining an NNLM account prior to registration. Learn how to register for classes from the NTO.
NNLM and NLM classes are free and open to all. Please feel free to share these opportunities!
Chickasaw Nation Tackles the Opioid Epidemic – January 25, 3:00-4:00 PM ET – Define Your Direction is a comprehensive prescription opioid abuse prevention movement created by the Chickasaw Nation using Substance Abuse and Mental Health Services Administration (SAMHSA) and Southern Plains Tribal Health Board funding. Define Your Direction utilizes multiple strategies aimed at increasing awareness, reducing access to drugs and alcohol, and preventing overdose deaths. The webinar, presented by the Office of Minority Health National Partnership for Action, will highlight the movement's various components, challenges experienced during its development and implementation phases, and successes.
Space is limited! Bioinformatics and Biology Essentials For Librarians: Databases, Tools, and Clinical Applications – January 29-May 18, 2018 – Join NTO for this exciting 25 MLA CE credit opportunity! This 16-week, self-paced introduction to bioinformatics was designed for librarians who offer, or intend to offer, bioinformatics services, and for those who use bioinformatics information on a periodic or irregular basis to serve this patrons. Course content is provided in the form of videos, hands-on exercises, readings, discussion posts, and open book quizzes. Synthesis activities conclude the course with actual reference questions from the NCBI and the creation of a personal bioinformatics action plan.
NNLM Resource Picks: Genetics Home Reference – January 31, 3:00-4:00 PM ET – Join SEA for the next session of Resource Picks, NNLM's collaborative, bimonthly, webcast series featuring resources from the National Library of Medicine. Genetics Home Reference is the NLM website for consumer information about genetic conditions and the genes or chromosomes associated with those conditions. Browse the GHR website before the session and come ready with questions!
Space is limited! Big Data in Healthcare: Exploring Emerging Roles – February 5-March 30, 2018 – This semi self-paced online course will help health sciences librarians better understand the issues of big data in clinical outcomes and what roles health sciences librarians can take on in this service area. On top of information gained, being a part of the big data in clinical care dialog, and earning 9 continuing education credits from the Medical Library Association, students may earn an IBM Open Badge program from the Big Data University.
Learning to Liaise with Health Professions – February 7, 2:00-3:30 PM ET – Health professions programs are growing rapidly and in numerous disciplines, each with their own distinct standards and cultures of practice. Sponsored by MAR, this webinar will explore various health professions and educational environments, such as community colleges, hospitals, universities, and more. Next, the course will focus on how educational standards for health professions inform library instruction, research support, and collection services. The instructors will share best practices for working with health professions from the literature and personal experience; participants will also be able to provide feedback and share their experiences.
Managerial Perspectives on the Role of Public Libraries in Disaster Response – February 8, 1:30-2:30 PM ET – Michal Linder Zarankin, PhD, adjunct faculty at Virginia Tech, will discuss managers' perceptions of how their public service organizations can support their communities in disaster response. For this webinar, she will focus on public libraries. Participants are eligible for 1 MLA CE.
In-person opportunity! PubMed and Beyond: Clinical Resources from the National Library of Medicine – February 12, 9:00 AM-12:00 PM ET – Taught by an experienced medical librarian, this in-person class at Lincoln University (PA) will introduce free bedside information resources for the busy clinician. Resources presented will include Clinical Queries in PubMed/MEDLINE and free drug, patient education, and evidence-based information. Participants are eligible for 3 MLA CE.
Insider's Guide to Accessing NLM Data: Welcome to E-utilities for PubMed – February 13, 1:00-2:00 PM ET – Join NLM for this introductory webinar designed to teach you more powerful and flexible ways of accessing NLM data, starting with the Application Programming Interfaces (APIs) for PubMed and other NCBI databases. This presentation is part of the Insider's Guide, a series aimed at librarians and other information specialists who have experience using PubMed via the traditional Web interface, but now want to dig deeper. This class will start with the very basics of APIs, before showing you how to get started using the E-utilities API to search and retrieve records from PubMed. The class will also showcase some specific tools and utilities that information specialists can use to work with E-utilities, helping to prepare you for subsequent Insider's Guide classes. Participants will finish by looking at some practical examples of E-utilities in the real world.
Improving the Health, Safety and Well-being of LGBT Populations: Part 1 – March 7, 2:00-3:00 PM ET – LGBT individuals face many barriers in accessing healthcare, including discrimination, lack of access, misunderstanding, and fear. Join MAR for this webinar that will help participants gain a better understanding of the health information needs of the LGBT community. This class will examine the benefits of LGBT-focused cultural competency for the health care team, identify electronic, print, and other resources for building quality LGBT collections and reference materials, offer ideas for outreach strategies to the LGBT community, and identify inter-professional opportunities for librarians.
Other Items of Interest
Job Posting: Subject Librarian for Biology and Psychology, SUNY Binghamton University Libraries, Binghamton, NY
From Hype to Reality: How Artificial Intelligence (AI) Can Transform Health and Healthcare – AHRQ Views
---
MAR Postings is a comprehensive weekly news series authored by the National Network of Libraries of Medicine, Middle Atlantic Region (NNLM MAR)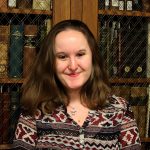 ABOUT Hannah Sinemus
Hannah Sinemus is the Web Experience Coordinator for the Middle Atlantic Region (MAR). Although she updates the MAR web pages, blog, newsletter and social media, Hannah is not the sole author of this content. If you have questions about a MARquee or MAReport posting, please contact the Middle Atlantic Region directly at nnlmmar@pitt.edu.
Email author View all posts by Hannah Sinemus