Do You Know What to Do in the Case of a Radiation Emergency?
Posted by Hannah Sinemus on January 22nd, 2018 Posted in: Consumer Health, Disaster / Emergency Preparedness, News from NLM/NIH

---
Get Inside. In a radiation emergency you may be asked to get inside a building and take shelter for a period of time. Learn more about sheltering options.
This action is called "sheltering in place."
Get to the middle of the building or a basement, away from doors and windows.
Bring pets inside.
Stay Inside. Staying inside will reduce your exposure to radiation. Learn what to do while taking shelter.
Close and lock windows and doors.
Take a shower or wipe exposed parts of your body with a damp cloth.
Drink bottled water and eat food in sealed containers.
Stay Tuned. Emergency officials are trained to respond to disaster situations and will provide specific actions to help keep people safe. Learn how to stay informed.
Use radios, televisions, computers, mobile devices, and other tools to get the latest information.
Emergency officials will provide information on where to go to get screened for contamination.
More Resources
The Radiation Emergency Medical Management (REMM) resource gives healthcare providers guidance on diagnosis and treatment during radiation emergencies.  It also provides:
Module 5 of the NLM Chemical, Biological, Radiological, Nuclear and Explosives (CBRNE) course focuses on REMM, while the course as a whole provides a comprehensive background on all CBRNE threats.
A Disaster Lit® search finds numerous freely available documents and resources on preparing for and responding to radiation emergencies.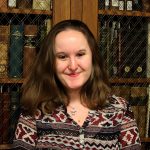 ABOUT Hannah Sinemus
Hannah Sinemus is the Web Experience Coordinator for the Middle Atlantic Region (MAR). Although she updates the MAR web pages, blog, newsletter and social media, Hannah is not the sole author of this content. If you have questions about a MARquee or MAReport posting, please contact the Middle Atlantic Region directly at nnlmmar@pitt.edu.
Email author View all posts by Hannah Sinemus