Citizen Science and the National Library of Medicine
Posted by Hannah Sinemus on February 23rd, 2018 Posted in: The MAReport
Tags: 2018 Issue 1
---
Academic Outreach
Elaina Vitale, Academic Coordinator
Citizen science combines participatory research with ongoing research by scientists and researchers in various disciplines—astronomy, biology, environmental health, biomedical research, and beyond. It allows volunteers to contribute to research projects in all of these disciplines from their homes, from their phones, or from their own backyards. Citizen scientists from across the world have contributed to over one thousand projects and counting. The beauty of citizen science is that anyone can contribute from anywhere, and it all helps to advance and further our scientific knowledge.
When I consider citizen science, I can't help but think about all of the trusted, free National Library of Medicine resources citizen scientists and researchers alike can incorporate into their consumer health and environmental health projects. Are you interested in health maps and displaying various health data from your community and beyond? What about utilizing Community Health Maps or TOXMAP? Are you working on an environmental health project? The TOXNET suite has you covered—there are resources exploring lactation health and household product safety, resources providing datasets for toxic releases, carcinogenic datasets, and much more. Are you doing genealogical research? Consider Genetics Home Reference to gather and support good consumer health projects, or explore publicly available datasets within BioProject, dbGaP, GenBank, or the vast genetic information within Gene. If you're curious about how to use these resources or how to apply them to your project, reach out to your Regional Medical Library—we're here to help you!
Beyond providing resource expertise, libraries are ideal partners in citizen science for other reasons! Libraries can host events, and provide materials to support research efforts. If you work in an academic or public library that is eager to get started with health-based citizen science but you lack the funds to buy testing kits or research supplies, consider applying for National Networks of Libraries of Medicine funding! Find some project inspiration looking at the wealth of ongoing and concluded projects on Scistarter or Zooniverse, familiarize yourself with the ten principles of citizen science, reach out to researchers in your community, and get to work!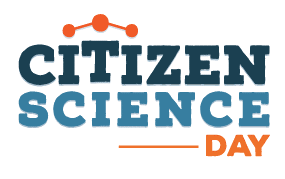 April 14, 2018 is Citizen Science Day. Events will be held on and around this day all around the world, and maybe even in your community. Are you or your library participating in Citizen Science Day and using a National Library of Medicine resource? Tell us your story and we will feature your project on our blog!
Libraries and librarians are ideal partners in citizen science. Imagine supporting all of these research efforts with trusted, quality health resources! Coordinators at NNLM are here to support you in this work—reach out to me or any of my counterparts with your ideas or questions!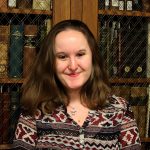 ABOUT Hannah Sinemus
Hannah Sinemus is the Web Experience Coordinator for the Middle Atlantic Region (MAR). Although she updates the MAR web pages, blog, newsletter and social media, Hannah is not the sole author of this content. If you have questions about a MARquee or MAReport posting, please contact the Middle Atlantic Region directly at nnlmmar@pitt.edu.
Email author View all posts by Hannah Sinemus