Health Outreach Made Simple
Posted by Hannah Sinemus on February 23rd, 2018 Posted in: The MAReport
Tags: 2018 Issue 1
---
Consumer Connections
Lydia Collins, Consumer Health Coordinator
One of the things I enjoy most about my position at NNLM MAR is the ability to take the time to listen to our network members and find ways to meet their needs. After hearing from staff from a variety of agencies, I recognized that there was a strong desire to provide passive health outreach. In response, I created a National Health Observance (NHO) slideshow that you can use at your organization. Whether you are a library, school, community/faith based organization, or public health department, you may find this resource useful.
NHOs are special days, weeks or months that are devoted to increasing awareness about health and wellness issues. Generally, NHOs are sponsored by federal government agencies, professional associations or not-for-profit agencies and are generally the same time each year. They are an excellent way for organizations to increase public awareness and educate those who use your agencies about specific health concerns.  In order to assist you with improving awareness, the NHO slideshow I created consists of ready-made slides that promote a different health observance day, week or month. If you have used the MAR NHO slideshow in the past, you may not know that it is updated annually and includes new NHOs and resources!
The slideshow is available on the NNLM MAR Health Outreach and Programming Resource Guide under the National Health Observances tab. The slides are conveniently available in PowerPoint so that you may add your organization's logo. Each slide gives a brief introduction to the NHO that is being observed and also a link to a relevant MedlinePlus health topic page for additional information. Also included in the slideshow is an extra slide that gives ideas for activities and resources that you can use to increase awareness of the particular wellness issue promoted for each month.

Another ready-made resource is the Health Literacy Toolkit that was created as a collaboration between the American Library Association (ALA) and the National Network of Libraries of Medicine (NNLM). I'm very pleased about the Toolkit. Under my oversight, it came together in just a few months through a collaborative effort between ALA and NNLM staff. On the Toolkit, you'll find not just free bookmarks, table tents and posters that you can download, but ideas on health outreach activities related to each of the Libraries Transform Campaign Because Statements used within the toolkit. This is great to use, and not just during Health Literacy Month in October, as it includes a variety of target populations that can be used year round! Check out the recording from the webinar where Amanda J. Wilson, Head of the National Network Coordinating Office for the National Library of Medicine, along with Jeff Julian, Director of the Public Awareness Office for the ALA, and I debuted the toolkit.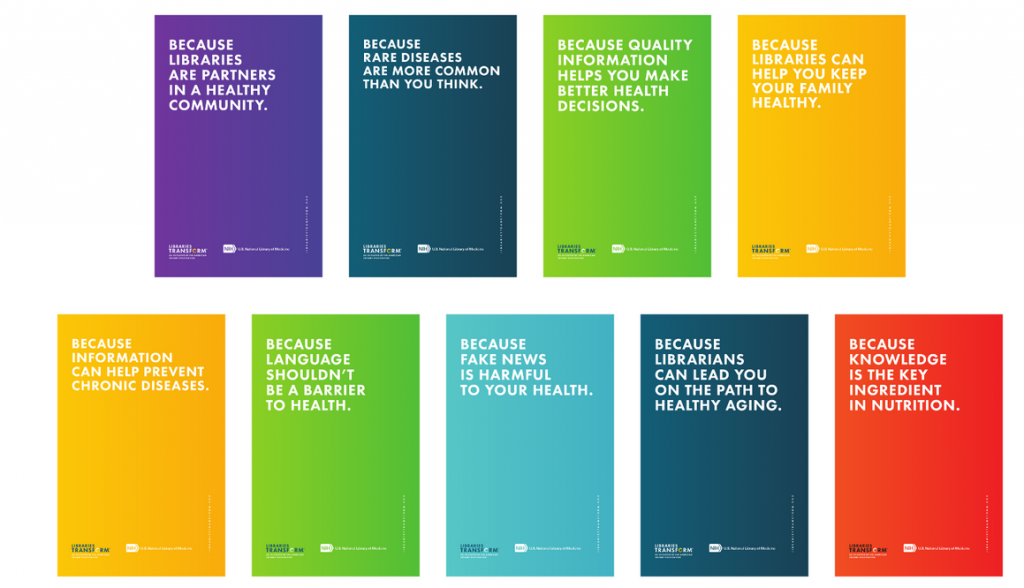 There is also a brand new substance use awareness program from NNLM MAR that was designed specifically to coincide with January's National Drug and Alcohol Facts Week®. Drug abuse is such a huge public health issue, and the program can be run anytime of the year. Drugs and Your Body: Myths and Facts Unveiled uses the National Institute on Drug Abuse (NIDA) website Drugs + Your Body.  You can locate these materials on the NNLM MAR Health Outreach and Programing Resource Guide under the Youth Drugs and Your Body Program tab. You will find all of the materials you need to offer the program including the presentation slides, speaker notes, discussion activities and other ideas to enhance your program offering. If you are interesting in seeing what the program looks like, a recording of the sample program is available on the NNLM website.

So, health outreach and promotion has been made simple for you by NNLM MAR. We hope you'll take the time to use the NHO slideshow and bring about awareness in your community. If you decide to use the slides, please do let us know at NNLM MAR. We'd also love to hear about any health outreach activities you are doing. Please take the time to fill out the short Share Your Health Outreach Activity form.  As always, contact MAR staff and let us know how we might assist with your health outreach and promotion activities. We're here to help!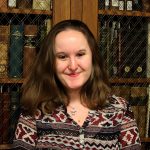 ABOUT Hannah Sinemus
Hannah Sinemus is the Web Experience Coordinator for the Middle Atlantic Region (MAR). Although she updates the MAR web pages, blog, newsletter and social media, Hannah is not the sole author of this content. If you have questions about a MARquee or MAReport posting, please contact the Middle Atlantic Region directly at nnlmmar@pitt.edu.
Email author View all posts by Hannah Sinemus