New All of Us Community Engagement Coordinator at MAR
Posted by Hannah Sinemus on February 23rd, 2018 Posted in: The MAReport
Tags: 2018 Issue 1
---
All of Us Updates
Veronica Leigh Milliner, All of Us Community Engagement Coordinator
I am excited to join the National Network of Libraries of Medicine, Middle Atlantic Region as the new All of Us Community Engagement Coordinator. I started at the beginning of January, and I'm looking forward to helping shape and implement community engagement activities around the All of Us Research Program. With my previous experience working in public libraries and nonprofit organizations, both within the United States and abroad, I'm excited to bring my knowledge to this role at MAR and to continue learning in the process. Most recently, I was an Outreach Librarian at the Carnegie Library of Pittsburgh. In that role, I performed outreach services to communities around Pittsburgh with a focus on individuals who may face barriers of participating in library programs and services in traditional settings. I provided onsite library programs to places like the county jail, youth recreation centers, homeless shelters, senior centers, and in collaboration with other community organizations. By working with different populations I've seen how important public libraries are in improving the lives of patrons and hope to continue this work with All of Us engagement efforts to public libraries.
The All of Us Research Program and Public Library Engagement
The National Institute of Health's (NIH) All of Us Research Program will engage over one million volunteers who will share information about their health history, lifestyles, and ongoing health data to help shape the future of precision medicine. The information gathered will assist in advancing health research and aims to improve health treatments in the future. As part of the initiative, NIH has partnered with the National Network of Libraries of Medicine (NNLM) to support various community engagement aspects of the All of Us program including working with public libraries.
NNLM has a strong history of engaging public libraries as partners in improving health literacy. With All of Us, we will work together to support health information needs and topics that may arise concerning the research program. Public libraries can help by providing resources and programming on precision medicine and healthy lifestyles, and mitigating barriers that people may face when participating in the research program such as managing personal health data, digital literacy, understanding health information, language barriers, and advocating for themselves in health situations. It's important to have some of the conversations that manifest around All of Us Research Program to happen in public libraries — a place where free information, equal access to technology, and knowledgeable professionals are available to the public.
As this partnership develops, there will be opportunities for libraries in our region to be involved. Public library staff interested in the latest strategies and trends in areas of health information, influences affecting the need for health information and available resources for effectively locating and using health information, should consider attending the Health Information for Public Librarians Symposium, May 22-23, 2018 in Atlanta, GA. Funding is available for travel. Feel free to contact me (VLM38@pitt.edu) with any questions.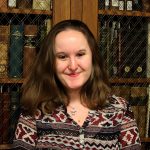 ABOUT Hannah Sinemus
Hannah Sinemus is the Web Experience Coordinator for the Middle Atlantic Region (MAR). Although she updates the MAR web pages, blog, newsletter and social media, Hannah is not the sole author of this content. If you have questions about a MARquee or MAReport posting, please contact the Middle Atlantic Region directly at nnlmmar@pitt.edu.
Email author View all posts by Hannah Sinemus