Shared Decision Making Can Empower the Patient
Posted by Hannah Sinemus on February 23rd, 2018 Posted in: The MAReport
Tags: 2018 Issue 1
---
Did You Know?
Michelle Burda, Education & Health Literacy Coordinator
Participatory medicine, patient-centered care and the empowered patient are all examples of present day terminology that illustrate the changing role of the patient/consumer in their relationship to their health care. A person is no longer a passive recipient in their health care but rather an active participant with their providers, communicating their opinions and beliefs to help guide clinical decisions. Using the shared decision making (SDM) model is one way to encourage, engage and empower patients in making those decisions.
Shared decision making (SDM) as defined by the Informed Decisions Foundation is a "collaborative process that allows patients and their providers to make health care decisions together. Shared decision making is not a goal. The goal is better health decisions to achieve outcomes that matter most to the patient."1 The process includes current evidence-based clinical practices and the patient's values and preferences. This type of participation places value on the input of the patient and their role in making a positive impact on their health care outcomes.
The Agency for Healthcare Research and Quality's (AHRQ) model for shared decision making is the 5 step SHARE Approach in which you:  Seek, Help, Assess, Reach and Evaluate with patients.
A way to encourage the use of SDM is to provide patients and health care professionals with properly developed and structured decision aids. These tools, if well designed, will provide detailed, unbiased, evidence-based information that leads to a better understanding of harms and benefits. The patient and clinician can then make decisions that align with the patient's goals and preferences. A 2014 Cochrane review of 115 randomized trials reported, "that using patient decision aids can lead to patients who are better informed about their options compared with patients who receive usual care."2
There is also evidence that patients tend to make different choices when they have access to these tools versus the usual physician-patient interactions. They are more likely to choose less invasive interventions and are less likely to remain undecided choosing a course of treatment.
In a 2011 article by Floyd J. Fowler Jr. PhD. stated that "when questions are worded such that patients understand that they are not being asked to make decisions requiring technical clinical information, when questions are worded in formats other than agree-disagree, and particularly when respondents have been given basic information about the decision they are facing, survey data are extremely consistent; most patients want to be informed and to play a direct and active role in the decision making process."3
Nurse educators, clinical nurses and other clinicians play an important role in the success of patients using SDM tools. They are in the unique position to teach patients the value of being an active participant in their health care while encouraging them to use SDM as a tool. Clinicians help the patient recognize that using SDM gives them an opportunity to understand their choices of treatment and that their contribution influences their health care outcomes. This is also of significance to health insurance plan educators who are responsible for coaching the patient towards a favorable healthy quality of life.
Examples of SDM tools and types of SDM aids are: paper/brochure/articles, white boards/Smart boards, audio files, video and interactive CDs or web-based modules. They can be used alone, with family members, caregivers or healthcare professionals.
A self-assessment tool for hospital trustees, administrators, providers, and patient and family leaders is available from the Institute for Patient- and Family-Centered Care (IPFCC). This tool can be used to assess how an organization is performing in relation to specific components of patient- and family-centered care, or as a basis for conversations about patient-centeredness in the organization. It also allows a hospital or health system to evaluate how they compare to the leading edge of practice.
If you want to "boost" your knowledge about shared decision making, register for NNLM MAR's next session of Boost Box, coming up on February 28 at 2:00 PM ET. Bonnie Anton, RN, and I will be providing tips, techniques, and lessons learned during this presentation of "Shared Decision Making: Patient Empowerment."
Topics include: the historical background of SDM; examples of various types of decision support tools and their functionality; the journey of a large health care organization using SDM tools within the system's health insurance plan; the process and workflow of distributing these tools to the consumer; the process of recording the patient's/consumer's responses; and how these responses can be used to influence health care.
Bibliography
1. The Informed Medical Decisions Foundation has been working to advance evidence-based shared decision making since 1989 and is now a division of Healthwise.
2. Stacey, D., F. Légaré, N. Col, C. Bennett, M. Barry, K. Eden, M. Holmes-Rovner, H. Llewellyn-Thomas, A. Lyddiatt, R. Thomson, L. Trevena, J. Wu. 2014. Decision aids for people facing health treatment or screening decisions. Cochrane Database of Systematic Reviews 1:CD001431
3. Fowler, Floyd J., Patients want to be involved. Foundation Perspectives.  May 2011. Informed Medical Decisions Foundation. Accessed February 14, 2018. http://cdn-www.informedmedicaldecisions.org/imdfdocs/Perspectives_Patient_Involvement.pdf
Shared Decision-Making Strategies for Best Care: Patient Decision Aids. (National Academy of Medicine Previously Institute of Medicine Roundtable Discussion Paper; September 18, 2014).  Web Accessed Feb. 14, 2018 | Discussion Paper. (See Table 4: Decision aids compared with usual care, p. 14. Stacey et al., 2014)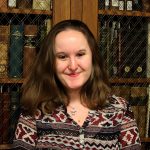 ABOUT Hannah Sinemus
Hannah Sinemus is the Web Experience Coordinator for the Middle Atlantic Region (MAR). Although she updates the MAR web pages, blog, newsletter and social media, Hannah is not the sole author of this content. If you have questions about a MARquee or MAReport posting, please contact the Middle Atlantic Region directly at nnlmmar@pitt.edu.
Email author View all posts by Hannah Sinemus