Weekly Postings
Posted by Hannah Sinemus on February 23rd, 2018 Posted in: Weekly Postings

---
See something of interest? Please share our postings with colleagues in your institutions!
Spotlight
Weekly Funding Tips: Funding Tip 2- Register for a webinar – through mid-April, NNLM MAR will offer weekly tips for members who intend to apply for our next round of funding. In just a few weeks we will announce opportunities to apply for projects starting May 15, 2018. Contact us to set up a consultation!
The Winter 2018 edition of The MAReport is now available! This quarter, Michelle Burda is talking about using Shared Decision Making (SDM) as a way to encourage and engage patients in her article, "Shared Decision Making Can Empower the Patient." Want to learn more about SDM? Register for the February 28 session of Boost Box.
National Network of Libraries of Medicine News
The MAR offices will be closed on Friday, March 9 for the University of Pittsburgh Spring holiday.
NNLM is offering stipends of up to $500 to support travel and lodging for the Health Information for Public Librarians Symposium at the MLA Annual meeting in Atlanta, GA. First come, first serve! Learn more about eligibility and instructions on how to apply.
Renew your membership today! If you have not yet verified that your organization's record is up-to-date, see our recent blog post about the benefits of renewal and NNLM Membership. Are you having trouble creating an NNLM account? If you have received an error message such as, "email address already in use," contact us for assistance.
Social Media Analysis During Disasters – MARquee News Highlights
Looking for Author Keywords in all the Right Places – NTO News
Racial Disparity Before, During and After Pregnancy: Part 3 and Part 4 of 6 – Blogadillo, News from SCR
New on YouTube: Are You Ready? Essential Disaster Health Information Resources for Keeping Your Loved Ones Safe, January 10, 2018
NLM/NIH News
Power and Finesse: The NLM Board of Regents – NLM Musings from the Mezzanine, Innovations in Health Information from the Director of the U.S. National Library of Medicine
When George Washington Was Searching for a New Surgeon General – NLM in Focus, a Look Inside the U.S. National Library of Medicine
Powerful Antibiotics Found in Dirt – NIH Director's Blog
– Circulating Now, from the Historical Collections of the National Library of Medicine
New taxonomy files available with lineage, type, and host information – NCBI Insights, Providing Insights into NCBI Resources and the Science Behind Them
NLM and NNLM Educational Opportunities
All are webinars, unless noted. Please note that the class registration system requires obtaining an NNLM account prior to registration. Learn how to register for classes from the NTO.
NNLM and NLM classes are free and open to all. Please feel free to share these opportunities!
The next edition of PubMed for Librarians begins March 8! Learn more about this series from the NTO.
Shared Decision Making: Patient Empowerment – February 28, 2:00-3:00 PM ET – Sponsored by MAR, this presentation will address patient empowerment by introducing attendees to consumer shared decision making (SDM) tools, including the historical background of SDM, examples of various types of decision support tools, and their functionality. Learn about free, easy-to-read, health information resources and SDM tools, and tips and techniques for implementing this workflow in your organization.
Using Data to Guide and Evaluate Responses to the Opioid Crisis: Rhode Island's Drug Overdose Dashboard – March 1, 1:00-2:00 PM ET – The rapidly evolving nature of the nation's overdose epidemic necessitates the dissemination of timely information to inform effective public health responses. Unfortunately, many overdose surveillance systems suffer from delays in reporting and other logistical challenges. Sponsored by NER, this webinar will provide an overview of Rhode Island's drug overdose information and surveillance "dashboard." Participants will learn how the timely analysis and public dissemination of data is being used to guide and evaluate policy and public health response to the overdose crisis in Rhode Island.
Insider's Guide to Accessing NLM Data: EDirect for PubMed – March 5-22, 2018 – This series of interactive workshops from NLM will introduce new users to the basics of using EDirect to access exactly the PubMed data you need, in the format you need. Over the course of five 90-minute sessions (plus an optional "office hours"), students will learn how to use EDirect commands in a Unix environment to access PubMed, design custom output formats, create basic data pipelines to get data quickly and efficiently, and develop simple strategies for solving real-world PubMed data-gathering challenges. No prior Unix knowledge is required; novice users are welcome!
Cool Creative Communications: Dazzling Data Visualization – March 5-April 8, 2018 – Sponsored by SEA, this asynchronous online class covers concepts of visually representing data and proven tools that are effective in making data understood at a glance. Students will increase their knowledge on data visualization concepts and a variety of data visualization applications.
Improving the Health, Safety and Well-being of LGBT Populations: Part 1 – March 7, 2:00-3:00 PM ET – LGBT individuals face many barriers in accessing healthcare, including discrimination, lack of access, misunderstanding, and fear. Join MAR for this webinar that will help participants gain a better understanding of the health information needs of the LGBT community. This class will examine the benefits of LGBT-focused cultural competency for the health care team, identify electronic, print, and other resources for building quality LGBT collections and reference materials, offer ideas for outreach strategies to the LGBT community, and identify inter-professional opportunities for librarians.
Improving the Health, Safety and Well-being of LGBT Populations: Part 2 – March 14, 2:00-3:00 PM ET – Sponsored by GMR, Part 2 will build upon the March 7 class, including resources, searching tips, and ways to provide a welcoming environment. An additional 1 hour CE is optional for attendees who choose to do homework based on material provided during parts 1 and 2.
Other Items of Interest
Job Posting: Part-Time Reference Associate, Jennie King Mellon Library, Chatham University, Pittsburgh, PA. Interested applicants should contact Jill Ausel for more information.
Civic Switchboard Workshop: Calling all librarians interested in supporting civic data in their communities! Civic Switchboard is accepting applications for their first workshop, which will take place before the National Neighborhood Indicators Partnership (NNIP) meeting, on May 8th in Atlanta, GA. Learn more about this opportunity and apply before March 9.
---
MAR Postings is a comprehensive weekly news series authored by the National Network of Libraries of Medicine, Middle Atlantic Region (NNLM MAR)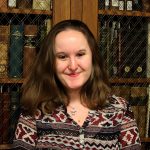 ABOUT Hannah Sinemus
Hannah Sinemus is the Web Experience Coordinator for the Middle Atlantic Region (MAR). Although she updates the MAR web pages, blog, newsletter and social media, Hannah is not the sole author of this content. If you have questions about a MARquee or MAReport posting, please contact the Middle Atlantic Region directly at nnlmmar@pitt.edu.
Email author View all posts by Hannah Sinemus