Weekly Postings
Posted by Hannah Sinemus on March 2nd, 2018 Posted in: Weekly Postings

---
See something of interest? Please share our postings with colleagues in your institutions!
Spotlight
Funding Available Now! NNLM MAR Members can apply by April 13 for up to $19,000 in support of health information outreach, health literacy initiatives, and health sciences library projects. Not sure where to begin?
Check out the Winter 2018 edition of The MAReport! This quarter we're shining the spotlight on Olivia Glotfelty, MLIS, librarian at UPMC Mercy Hospital, for her amazing work with their Nurse Residency Program. Read about how she integrating the library in traditional classroom sessions, and collaborated with a Nurse Residency Program facilitator to develop an escape room activity. You can also learn more about developing escape rooms during our March 20 session of Boost Box!
National Network of Libraries of Medicine News
The MAR offices will be closed on Friday, March 9 for the University of Pittsburgh Spring holiday.
NNLM is offering stipends of up to $500 to support travel and lodging for the Health Information for Public Librarians Symposium at the MLA Annual meeting in Atlanta, GA. First come, first serve! Learn more about eligibility and instructions on how to apply.
Renew your membership today! If you have not yet verified that your organization's record is up-to-date, see our recent blog post about the benefits of renewal and NNLM Membership. Are you having trouble creating an NNLM account? If you have received an error message such as, "email address already in use," contact us for assistance.
Racial Disparity Before, During and After Pregnancy: Part 5 and Part 6 of 6 – Blogadillo, News from SCR
New on YouTube: Learning to Liaise with Health Professions, February 7, 2018
NLM/NIH News
NLM released a new strategic plan for 2017-2027: A Platform for Biomedical Discovery and Data-Powered Health. NLM's future is being built on three pillars: NLM as a platform for data-driven discovery and health, reaching new users in new ways, and workforce excellence from citizens to scientists.
– NLM Musings from the Mezzanine, Innovations in Health Information from the Director of the U.S. National Library of Medicine
Who Am I? Twelve Notable Women in Medical History – NLM in Focus, a Look Inside the U.S. National Library of Medicine
– NIH Director's Blog
A Conversation About Graphic Medicine – Circulating Now, from the Historical Collections of the National Library of Medicine
NLM Lends Rare Books to New York University's Institute for the Study of the Ancient World – The National Library of Medicine (NLM) is pleased to have eleven items from its early manuscript collection included in a new exhibition, Romance and Reason: Islamic Transformations of the Classical Past at New York University's Institute for the Study of the Ancient World (ISAW).
NLM and NNLM Educational Opportunities
All are webinars, unless noted. Please note that the class registration system requires obtaining an NNLM account prior to registration. Learn how to register for classes from the NTO.
NNLM and NLM classes are free and open to all. Please feel free to share these opportunities!
The next edition of PubMed for Librarians begins March 8! Learn more about this series from the NTO.
Insider's Guide to Accessing NLM Data: EDirect for PubMed – March 5-22, 2018 – This series of interactive workshops from NLM will introduce new users to the basics of using EDirect to access exactly the PubMed data you need, in the format you need. Over the course of five 90-minute sessions (plus an optional "office hours"), students will learn how to use EDirect commands in a Unix environment to access PubMed, design custom output formats, create basic data pipelines to get data quickly and efficiently, and develop simple strategies for solving real-world PubMed data-gathering challenges. No prior Unix knowledge is required; novice users are welcome!
Cool Creative Communications: Dazzling Data Visualization – March 5-April 8, 2018 – Sponsored by SEA, this asynchronous online class covers concepts of visually representing data and proven tools that are effective in making data understood at a glance. Students will increase their knowledge on data visualization concepts and a variety of data visualization applications.
NCBI Minute: Textbooks for free on the NCBI Bookshelf – March 7, 12:00-12:30 PM ET – this quick session highlights some of the highly used classic textbooks available (for free!) on the NCBI Bookshelf, points out some new ones that have been recently added, introduces why several publishers and authors find this a valuable resource to boost their readership, and how to join in by adding new and updating existing textbooks on the NCBI Bookshelf.
Improving the Health, Safety and Well-being of LGBT Populations: Part 1 – March 7, 2:00-3:00 PM ET – LGBT individuals face many barriers in accessing healthcare, including discrimination, lack of access, misunderstanding, and fear. Join MAR for this webinar that will help participants gain a better understanding of the health information needs of the LGBT community. This class will examine the benefits of LGBT-focused cultural competency for the health care team, identify electronic, print, and other resources for building quality LGBT collections and reference materials, offer ideas for outreach strategies to the LGBT community, and identify inter-professional opportunities for librarians.
Improving the Health, Safety and Well-being of LGBT Populations: Part 2 – March 14, 2:00-3:00 PM ET – Sponsored by GMR, Part 2 will build upon the March 7 class, including resources, searching tips, and ways to provide a welcoming environment. An additional 1 hour CE is optional for attendees who choose to do homework based on material provided during parts 1 and 2.
Middle Atlantic Region Funding: Grants and Proposal Writing – March 16, 2:00-3:30 PM ET – This offering is specifically for those in the MAR region (DE/NJ/NY/PA). Designed for beginning grant proposal writers, this class presents a general overview of the grant and funding processes as well as the level of detail required in a successful proposal. Each component of the grant writing process will be addressed, including: documenting the need; identifying the target population; writing measurable objectives; developing a work plan, an evaluation plan and dissemination plan.
Developing Escape Rooms in Libraries – March 20, 12:00-1:00 PM ET – Sponsored by MAR, this webinar will feature guest speakers Alison Wessel and Olivia Glotfelty, who will discuss the development of escape rooms at libraries in Delaware and Pennsylvania. Both speakers will describe their experiences planning and implementing these escape rooms and how they proved beneficial to their audiences and libraries.
Food for Thought: Exploring Nutrition Information Resources – March 21, 1:00-2:00 PM ET – Join MAR for this course designed to assist librarians, public health workers, health professionals, and the general public in locating authoritative information on nutrition and topics relating to nutrition. Background information on the importance of nutrition information to other health-related topics will be included, and resources for locating nutrition-related statistics and evidence-based practice will also be identified.
Other Items of Interest
Job Posting: Associate Director, Coordinator for Innovative Technology Services, Harrell Health Sciences Library, Penn State Hershey, PA (link removed)
Upcoming NEC-Zero Webinars with Free CNE units (funded by NNLM PSR):
Fragile Infants: Evidence-Based Resources to Help Parents and Providers Aim – To Eliminate Necrotizing Enterocolitis (link removed) – March 29, 3:00 PM ET – Learn how this diverse team of researchers, clinicians, librarians, & health consumers are addressing the gaps between availability of evidence-based health information and strategies used for offering access to resources as a means to promote risk awareness and prevention.
NEC-Zero Evidence-Based Resources to Prevent Complications in Fragile Infants Aim to Eliminate Necrotizing Enterocolitis (link removed) – April 23, 3:00 PM ET – Disseminate clinical information about necrotizing enterocolitis (NEC), a toolkit of resources to prevent NEC and strategies to help clinicians recognize it and communicate clearly when it is suspected. Information about the GutCheckNEC risk score for NEC, a checklist for NEC prevention, and a communication tool will be shared.
Healthy Me, Healthy We: Preventing Dating Violence – Office on Women's Health Blog
---
MAR Postings is a comprehensive weekly news series authored by the National Network of Libraries of Medicine, Middle Atlantic Region (NNLM MAR)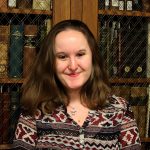 ABOUT Hannah Sinemus
Hannah Sinemus is the Web Experience Coordinator for the Middle Atlantic Region (MAR). Although she updates the MAR web pages, blog, newsletter and social media, Hannah is not the sole author of this content. If you have questions about a MARquee or MAReport posting, please contact the Middle Atlantic Region directly at nnlmmar@pitt.edu.
Email author View all posts by Hannah Sinemus