Special Announcement from the Director of the National Library of Medicine
Posted by Hannah Sinemus on March 13th, 2018 Posted in: News from NLM/NIH, Weekly Postings

---
Dear Network Member:
I am pleased to present you with A Platform for Biomedical Discovery and Data-Powered Health, the NLM Strategic Plan for 2017-2027:
https://www.nlm.nih.gov/pubs/plan/lrp17/NLM_StrategicReport2017_2027.html
As it approaches its third century, the National Library of Medicine will do for data what it has done for the literature – create the tools to make it FAIR, guide the development of repositories to store it in a safe and accessible manner, and develop the linkages that makes seamless pathways between the literature, models, data, visualization tools, and people.  The NLM will   play a critical role in driving the shift to data-powered research and the inherent growing demand for access to our resources. We will foster new kinds of scientific communication while preserving the world's biomedical knowledge in sustainable ways. In partnerships across NIH and around the world we will bring together the people and processes that create biomedical knowledge for health care, health, and economic growth.
This plan will guide us as we expand and enhance our research, development, training, and or literature and data resources to make more biomedical data easier to find, use, and understand. In doing so, we are fully committed to partnership with the National Network of Libraries of Medicine, the NIH Institutes and Centers, NIH grantees, scientists, health professionals, and members of the public.
Over 1700 NLM staff members, hundreds of national and international librarians, informatics professionals, biomedical scientists, data scientists, clinicians, public health specialists, and other stakeholders advised us as we charted a pathway for the next ten years.  The National Network of Libraries of Medicine plays a key role in bringing the NLM to the scientific, clinical, and lay communities.  We value its members as collaborators and look to a future of growth in outreach and impact.
Even though the plan is now in final form, I welcome your comments and advice, too, as we begin its implementation. I invite you to be our partner in the adventure.
Patricia Flatley Brennan, RN, PhD
Director
National Library of Medicine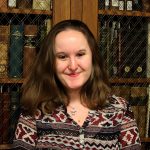 ABOUT Hannah Sinemus
Hannah Sinemus is the Web Experience Coordinator for the Middle Atlantic Region (MAR). Although she updates the MAR web pages, blog, newsletter and social media, Hannah is not the sole author of this content. If you have questions about a MARquee or MAReport posting, please contact the Middle Atlantic Region directly at nnlmmar@pitt.edu.
Email author View all posts by Hannah Sinemus