Weekly Postings
Posted by Hannah Sinemus on March 23rd, 2018 Posted in: Weekly Postings

---
See something of interest? Please share our postings with colleagues in your institutions!
Spotlight
Funding Available Now! NNLM MAR Members can apply by 11:00 PM ET on April 13 for projects starting May 15, 2018. Need more information?
Check out the Winter 2018 edition of The MAReport! This quarter, Erin Seger is highlighting the natural connection between libraries and public health education in her article, "Libraries as Health Equity Partners."
The Health Sciences Library Association of New Jersey (HSLANJ) Spring 2018 Group Licensing Offer is now available. The deadline to participate is Friday, April 27. NNLM MAR members are eligible for this cost-saving opportunity!
National Network of Libraries of Medicine News
NNLM Edit-a-thon: are you interested in improving the consumer health information available on Wikipedia? Do you want to utilize your librarian research skills towards making Wikipedia a better, evidence-based resource? Have you always wanted to participate in an edit-a-thon? Join the National Network of Libraries of Medicine on April 17th as we add citations to existing Wikipedia articles on rare diseases! Learn more about this opportunity and follow the event on Twitter using #citeNLM2018!
NNLM is offering stipends of up to $500 to support public library staff's travel and lodging for the Health Information for Public Librarians Symposium at the MLA Annual meeting in Atlanta, GA. First come, first serve! Learn more about eligibility and instructions on how to apply. NNLM MAR will also purchase roundtrip airfare for public library staff from our region (Delaware, New Jersey, New York, and Pennsylvania). Please Note: If your application is accepted, NNLM MAR staff will be in touch to coordinate airfare purchase.
Renew your membership today! If you have not yet verified that your organization's record is up-to-date, see our recent blog post about the benefits of renewal and NNLM Membership. Are you having trouble creating an NNLM account? If you have received an error message such as, "email address already in use," contact us for assistance. Please Note: Applicants for NNLM MAR funding must have updated membership records.
New on YouTube:
NLM/NIH News
Next-Generation Data Science Research Challenges – NLM Musings from the Mezzanine, Innovations in Health Information from the Director of the U.S. National Library of Medicine
Q&A: James Ostell Maps the Future—and Present—of Biotechnology – NLM in Focus, a Look Inside the U.S. National Library of Medicine
– NIH Director's Blog
NLM Manuscripts on Loan to Romance and Reason – Circulating Now, from the Historical Collections of the National Library of Medicine
NLM and NNLM Educational Opportunities
All are webinars, unless noted. Please note that the class registration system requires obtaining an NNLM account prior to registration. Learn how to register for classes from the NTO.
NNLM and NLM classes are free and open to all. Please feel free to share these opportunities!
HealthReach: Health Information in Many Languages – March 28, 2:00-3:00 PM ET – Register for this next session of NNLM Resource Picks, our collaborative, bimonthly, webcast series that highlights resources from the National Library of Medicine. HealthReach offers easy access to free, quality, multilingual, multicultural health information for those working with or providing care to individuals with limited English proficiency (LEP). Join SCR and the HealthReach team to learn about the history, how to use, and the future of HealthReach.
Partnering to Transform the Care Environment for Transgender and Gender-Expansive Patients – April 5, 2:00-3:00 PM ET – As gender identity becomes a more contentious political topic almost by the day, healthcare professionals increasingly are interested in how they can partner with transgender and gender-expansive patients to provide informed and compassionate care. Sponsored by SEA, this presentation will review the ever-changing vocabulary around gender identity and expression, provide an overview of the information needs of both health professionals and patients, and highlight available online resources and other training opportunities that can be shared with health professionals.
Addressing a By-Product of the Opioid Addiction Crisis: Commercial Sexual Exploitation – April 10, 1:00-2:00 PM ET – In this webinar offered by NER, participants will learn what human trafficking and commercial sexual exploitation are. This presentation will debunk some of the commonly held misconceptions and arm you with the true facts and statistics about prostitution. It will provide warning signs and red flags and help to identify victims in need of support. Presenters will explain the do's and don'ts of working with victims and survivors of commercial sexual exploitation and equip participants with the tools and resources to assist this marginalized and vulnerable group of individuals.
Teaching Evidence-Based Medicine: Perspectives of Academic Health Science Institutions – April 11, 11:00 AM-12:00 PM ET – Join SCR for this webinar that will discuss methods of teaching evidence-based practice, and of assessing EBP knowledge and skills, at various medical and health sciences schools. This presentation will explain the values and challenges of teaching EBP – and strategies for addressing those challenges.
How Do Communities Welcome People Managing Mental Illnesses and the Disease of Addiction? – April 18, 2:00-3:00 PM ET – Many communities have made concerted efforts to welcome and serve vulnerable people who manage mental illnesses and/or the disease of addiction. Very often, libraries function as the focal point for information about services, diagnoses and treatments, and other community groups turn to them for guidance. Sponsored by MAR, this webinar will provide ideas about how community members can learn about behavioral health issues, so they can serve these citizens with respect and dignity.
Other Items of Interest
All of Us in the news: The Struggle to Build a Massive 'Biobank' of Patient Data – NY Times
The 60th annual National Library Week is just around the corner, April 8-14. This year's theme: Libraries Lead. Learn more about upcoming events and ways to celebrate from the American Library Association, including free, promotional graphics that you can download to participate on social media!
The 2018 County Health Rankings state reports: How to use data from these new reports to improve health and increase equity (link removed) – March 27, 3:00 PM ET – This year's County Health Rankings release will include enhanced state reports that focus on persistent gaps in opportunity that contribute to poor health outcomes. Building on a strong foundation of calling attention to the many factors that influence health, these reports highlight data on social and economic disparities based on place and on race and ethnicity, in addition to providing evidence-informed strategies and examples of communities taking action to address equity. This webinar will discuss key findings from the data, differences in outcomes and opportunity based on place and race/ethnicity, and specific evidence-informed approaches for taking action.
Dental Instruments: Past and Present – April 3, 4:00-6:00 PM ET – Join Stony Brook University Libraries as they celebrate the launch of an online exhibit inspired by, Dental Instruments: Past and Present, currently on display in the Health Sciences Library. This event will provide an opportunity for visitors to experience the physical display while exploring the digitized images and complementary text of the interactive online exhibit. The launch will feature a lecture by Dr. Andrew Spielman, Associate Dean for Academic Affairs and Professor, NYU School of Dentistry. The full event will be held in the Health Sciences Center, 3rd Floor Galleria at Stony Brook University in New York.
Bringing the Patient Voice to Evidence Generation: Patient Engagement in Disease Registries – AHRQ Views
---
MAR Postings is a comprehensive weekly news series authored by the National Network of Libraries of Medicine, Middle Atlantic Region (NNLM MAR)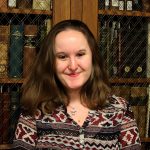 ABOUT Hannah Sinemus
Hannah Sinemus is the Web Experience Coordinator for the Middle Atlantic Region (MAR). Although she updates the MAR web pages, blog, newsletter and social media, Hannah is not the sole author of this content. If you have questions about a MARquee or MAReport posting, please contact the Middle Atlantic Region directly at nnlmmar@pitt.edu.
Email author View all posts by Hannah Sinemus